Snapshot of how India's Metro Systems stack up with one another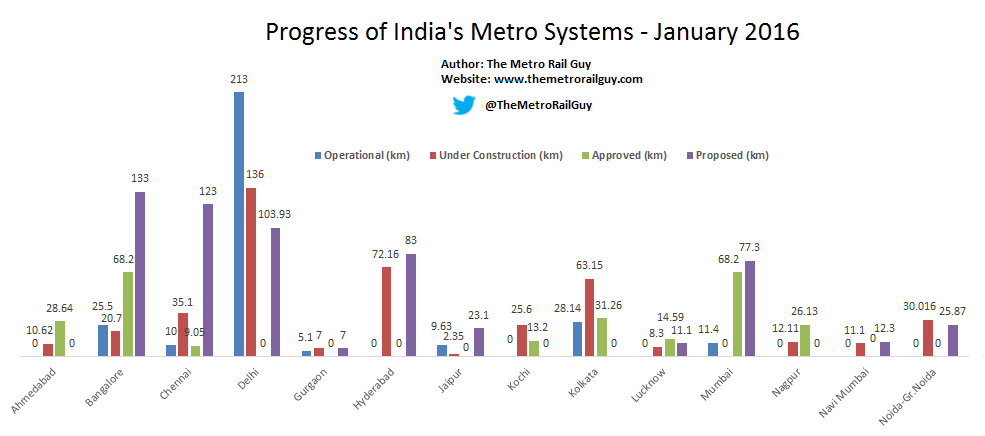 Note:
• In the interest of space, only under construction projects have been included. Cities with approved projects include Vijayawada, Trivandrum & Kozhikode. Cities with proposed projects include Pune, Agra, Kanpur, Varanasi, Patna, Guwahati, Indore, Chandigarh among others.
• Under Construction includes those section of lines for which contracts have been awarded and machinery/men have been mobilized on-site. For instance, a 3.9 km section from Mysore road to Pattanagere of Bangalore Metro's Phase 2 has been included. On the other hand, sections of Kolkata's metro lines which have been awarded for construction years ago, but have seen no work have been allocated to the approved column.
• Approved includes sections of lines which have at least been approved by the state government.
• Proposed includes upcoming lines which have been announced by the state government. Their routes & distance are likely to be revised by the time their Detailed Project Report is created and approved.