Thiruvananthapuram – Kasaragod Semi High-Speed Rail (Silver Line) – Information, Route Map & Updates
Menu: Latest news & Construction Updates | Overview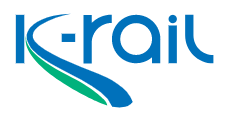 Thiruvananthapuram – Kasaragod high speed rail project, also known as Kerala Silver Line, corridor is a 530.6 km long approved semi high-speed rail line connecting Trivandrum and Kasargod in Kerala through 11 stations with an estimated cost of Rs. 63,941 crore.
The project's new alignment will connect 11 districts and aims to ease transportation along the entire north – south length of Kerala and reduce the total travel time to less than 4 hours, compared with the present 12 – 14 hrs it takes via the Indian Railways.
The project will be executed by Kerala Rail Development Corporation Limited (KRDCL or K-Rail), a joint venture of the Government of Kerala and Ministry of Railways of the Government of India set up to augment railway infrastructure within Kerala. 5 new townships are planned to be built at Thiruvanathapuram, Kollam, Kottayam, Ernakulam and Thrissur as identified by KRDCL.
Kerala Silver Line's Deadline: 2027
My Completion Estimate: 2030
SYSTRA MVA Consulting prepared and submitted the project's feasibility report to K-Rail in May 2019 and its Detailed Project Report with alignment in March 2020.
On April 16 2020, K-Rail's Board of Directors approved the line's Detailed Project Report (DPR), with the addition of one new station at Kochi's Cochin International Airport, and submitted it to the Kerala government for its approval.
On June 10 2020, the Kerala state government's cabinet approved the line's Detailed Project Report (DPR) with a minor change to the alignment. Earlier the line was going to pass through Mahe as proposed in the feasibility report, but now it will be skipping it.
The line is expected to be extended to Mangaluru (Mangalore) in Karnataka in the future.
System Specifications
Top Speed: 200 kmph
Average Speed: 130 kmph
Track Gauge: Standard Gauge – 1435mm
Rolling Stock: 9/12 coach trains
Traction: 25 KV AC overhead catenary (OHE)
Signalling: ETCS Level-2 of ERTMS
Key Figures
Operational: 0 km | Under Construction: 0 km | Approved: 530.6 km
Land Acquisition Required: 1,226.45 hectares
Estimated Daily Ridership: 80,000 passengers
Project Cost: Rs. 63,941 crores
Funding Pattern
Govt. of India: 10%
Government of Kerala: 28%
Bilateral Loan: 53%
Miscellaneous: 9%
Kerala Silver Line Route Information
Length: 530.6 km
Type: At-Grade (primarily), Elevated & Underground
Number of Stations: 11
Station Names: Thiruvananthapuram, Kollam, Chengannur, Kottayam, Ernakulam (elevated), Kochi Airport, Thrissur, Tirur, Kozhikode (underground), Kannur, Kasaragod (elevated)
Kerala Silver Line Route Map
As of December 2020, the line's alignment has not been finalized. K-Rail has uploaded a rough alignment map on their website and indicate that the final alignment may get shifted by 10-20 meters based on aerial/LiDAR survey data and land acquisition.
The map below is purely indicative only and shows the line's tentative alignment with location of stations.
An official PDF route map of Kerala's Silver Line will be added here when available.
Route Overview (Video)
Kerala Silver Line Fares (Prices)
Fares in early 2020 were estimated to cost Rs 2.75 per km. The line's official fare structure, prices and rules have not been announced. That will be finalized closer to the start of commercial operations.
Kerala Silver Line Tenders
Latest K-Rail Trivandrum – Kasaragod Silver Line tender notices can be viewed on K-Rail's website. News on these notices, their bidders, awarded tenders and contracts will be covered in further detail on the news & construction page.
Kerala Silver Line Major Contracts
| | |
| --- | --- |
| Contract | Contractor |
| Feasibility and Detailed Project Report Preparer | SYSTRA MVA Consulting India Pvt. Ltd. |
| LiDAR and Geotechnical Survey Report | GeoKno India Pvt. Ltd. |
| Environment Impact Assessment (EIA) Study | EQMS India |
| Hydrographic and Topographic Survey of Important Bridges, Major Bridges, Minor Bridges | RITES |
| Architectural Design of 10 Stations | LKT Engineering |
Click on 'News & Construction Updates' below for project news, progress and updates.
Menu: News & Construction Updates | Overview
Page last updated: November 17, 2023. Have a question or spot an error? Let me know here.