Delhi Metrolite – Info, Route Map, Fares, Tenders & Updates
Menu: News & Construction Updates | Metrolite Overview | Metro Overview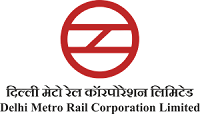 Information
Delhi Metrolite project with 2 lines and 37 stations is a 40.88 km light rail transit (LRT) system proposed to be built in Delhi, India by the Delhi Metro Rail Corporation (DMRC).
Delhi's Metrolite lines are planned on routes where cost-intensive heavy-rail metro lines might be an overkill from a cost and engineering perspective. The system has been designed per the Government of India's July 2019 metrolite specifications, and will be cheaper to construct and maintain due to its smaller size with lesser capacity compared to regular heavy-rail metro systems.
Metrolite trains will mostly run at-grade (road level) on dedicated / fenced-in corridors and act as an excellent feeder to the Delhi Metro system.
The Detailed Project Report (DPR) for Delhi Metrolite's Line-1 (Kirti Nagar – Bamnoli Village) was approved by DMRC's board in October 2019. It is currently awaiting the Delhi Government's approval.
Key Figures
Operational: 0 km | Under Construction: 0 km | Approved: 0 km | Proposed: 40.88 km
DMRC's Metrolite Deadline: Not Finalized (Pending Route Finalization & Approval)
My Estimated Completion: 2026 (if approved in 2021)
Estimated Cost: Rs. 5,587 crore
Funding Pattern: 50:50 between Govt of India (GOI) and Govt of Delhi (GNCTD)
Metrolite System Specifications
Track Gauge: Standard Gauge – 1435 mm
Electrification: 25 kV, 50 Hz AC OHE
Signalling: Communications-based train control (CBTC)
Number of Trains: 29 (Line-1)
Total Capacity: 425 passengers
Number of Coaches: 3
Length: 45m
Top Speed: 60 kmph
Average Speed: 35 kmph
Delhi Metrolite Route Information
Line-1: Kirti Nagar – Bamnoli Village
Length: 19.15 km
Estimated Cost: Rs. 2,673 cr
Type: At-Grade (16 stations) , Elevated (5 stations, Tihar Jail – Dwarka Sector 2 section) & Underground (0 stations, underpass for main-line to be built at Mayapuri & Tihar Jail)
Number of Stops/Stations: 21
Station Names: Kirti Nagar (elevated), Saraswati Garden, Mayapuri Bus Depot, Mayapuri, Hari Nagar, Mayapuri Industrial Area (MIA), Mayapuri Industrial Area 2 (MIA 2), Tihar Jail, Shivpuri (elevated), Dabri Village (elevated), Sitapuri (elavated), Mahavir Enclave (elevated), Dwarka Sector 2, Dwarka Sector 7, Dwarka Sector 6, Dwarka Court, Dwarka Sector 20, Dwarka Sector 23, Dhul Siras – Dwarka Sector 24, Dwarka Sector 25 – ECC Centre, Bamnoli Village
Line-2: Rithala – Narela
Length: 21.73 km
Estimated Cost: Rs. 2,914 cr
Type: At-Grade
Number of Stops/Stations: 15
Station Names: Rohini Sector 26, Rohini Sector 31, Rohini Sector 32, Rohini Sector 36, Rohini Sector 37, Barwala, Put Khurd, Bawana Industrial Area – 1, Bawana Industrial Area – 2, Bawana, Bawana JJ Colony, Sanpath, New Sanath Colony, Anaj Mandi, Narela
Delhi Metrolite Route Map (Master Plan)
Official line colors have not been announced. Location of stations is exact. The embedded map below can be zoomed into!
An official PDF route map of Delhi Metrolite's system will be added here when available.
Delhi Metrolite Fares
Delhi Metrolite's fare structure, prices and rules have not been announced yet. That will be finalized closer to the start of commercial operations. DMRC will integrate ticketing with the Delhi Metro network and plans to use the latest technologies for its automatic fare collection (AFC) system to allow QR codes and Near Field Communication (NFC) phones to utilize the system.
Delhi Metrolite Tenders
Delhi Metrolite's tenders can be viewed on the DMRC's website. News on these notices, their bidders, awarded tenders and contracts are covered in further detail on the news & construction page.
Delhi Metrolite Contractors
| | |
| --- | --- |
| Contract | Contractor |
| MLRS1: Design, Manufacture, Supply, Testing, Commissioning and Comprehensive Maintenance upto 15 years of 29 Standard Gauge Metrolite trains for Kirti Nagar – Bamnoli Village line | Tender Cancelled |
| ML01: Topographical survey and utility identification works for Kirti Nagar – Bamnoli Village line | Gaveshana Geosciences Pvt Ltd. |
| ML02: Geotechnical Investigation for Kirti Nagar – Bamnoli Village line | TechPro Engineers Pvt. Ltd. |
Click on 'News & Construction Updates' below for project news, progress and updates.
Menu: News & Construction Updates | Metrolite Overview | Metro Overview
Page last updated: June 19, 2023. Have a question or spot an error? Let me know here.