Pune – Nashik Semi High Speed Rail – Information, Route Map, Fares, Tenders & Updates
Menu: News & Construction Updates | Overview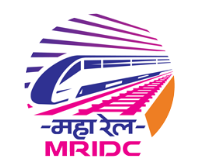 Pune – Nashik Semi High-Speed Rail corridor project is a 234.60 km proposed semi high-speed double rail line connecting Pune and Nashik in Maharashtra through 24 stations at an estimated cost of Rs. 16,039 crore.
Passenger trains on this greenfield line, with a deadline of 2027, will operate with a top speed of 200 kmph and cover the distance between Pune and Nashik in two hours while passing through the districts of Pune, Ahmednagar and Nashik.
Freight trains on the line will operate with a top speed of 100 kmph and open a new avenue for industrial development by connecting important MIDC areas such as Chakan, Sinnar Satpur, and Special Economic Zones (SEZ) in Khed, Narayangaon and Manchar.
The project will be executed by Maharashtra Rail Infrastructure Development Corporation Limited (MRIDC), also known as MAHARAIL, a Joint Venture between Government of Maharashtra and Ministry of Railways of the Government of India set up to provide a boost to rail infrastructure projects in the state of Maharashtra on the principle of cooperative federalism.
MRIDC has plans to develop Private Freight Terminal (PFT), dry ports, multimodal and commercial hubs, warehouses and sidings at locations suggested by local industries.
In February 2020, the line's revised Detailed Project Report (DPR) was approved by the Indian Railways' Central Railways (CR). Its DPR is now awaiting the Maharashtra state government's approval. In June 2021, land acquisition process started for acquiring approximately 1458.69 hectares.
System Specifications
Top Speed: 250 kmph
Average Speed: 140 kmph
Track Gauge: Broad Gauge – 1676mm
Rolling Stock: 6 trains x 6 coaches
Train Capacity: 450 passengers
Traction: 25 KV AC overhead catenary (OHE)
Ruling gradient : 1 in 150 (Compensated)
Maximum curvature : 0.4375 degree ( 4000 m radius)
Maximum Permissible Speed : 250 kmph
Maximum super elevation(Ca): 115 mm (as per IRPWM para-406)
Cant deficiency/cant excess: 100 mm/ 75 mm
Design Loading: IRS 25T Axle load
Rails: 60 Kg (T-12) – Prime quality- 110 UTS
Sleepers: 60 kg PSC sleepers with 1660 Nos. per Km for main
line,1540 Nos. for loop line
Point and crossings: 1 in 16, 1 in 12 CMS crossings, thick web switches with 60 kg rails on PSC Sleepers with fan-shaped layout in crossing stations connecting with main line and loop lines
Rail Joints: Primarily LWR Track with SWR on sharp curves and at other obligatory locations.
Ballast/ blanketing: 65 mm Ballast with 350mm cushion / 1000 mm
OHE and Traction: Electrified,2 x 25 KV AC Traction
Signalling & Telecommunication: ERTMS-II signalling with full compliments of EI, CTC, ETCS & LTE (4G) or 5G wireless communication system as applicable is proposed
Construction Period : 3 Years
Safety provisions: The stations and the locations where infringement
from outside is envisaged shall be barricaded.
Key Figures
Operational: 0 km | Under Construction: 0 km | Approved: 0 km | Proposed: 234.60 km
Estimated Daily Ridership: 87,000 passengers
Project Cost: Rs. 16,039 crores
Funding Pattern
Government of India: 20%
Government of Maharashtra: 20%
Bilateral Loan: 60%
Pune – Nashik Semi High-Speed Route Information
Length: 234.60 km
Type: At-Grade & Elevated
Depot: Nashik Road
Number of Stations: 24 (13 crossing & 11 flag)
Stations Names: Pune, Hadapsar, Manjiri, Kolwadi, Wagholi, Alandi, Chakan, Rajgurunagar, Bhorwadi, Manchar, Narayangaon, Alephata, Bota, Jambut, Sakur, Ambhore, Sangamner, Devthan, Chas, Dodi, Sinnar, Mohadari, Shinde and Nashik Road
Pune – Nashik Semi High-Speed Route Map
Map below shows the line's indicative (tentative) alignment and can be zoomed into! The line's alignment is expected to be finalized by 2022.
An official PDF route map of the Pune – Nashik Semi HSR project will be added here when available.
Infrastructure Highlights / Features
Land Acquisition: Approx. 1458.69 Hectares
Major & Minor stations: Total stations 24 ; 13 No (Crossing Stations) & 11 No (Flag)
Major River Crossings: 14 No
ROB/RUB: 41/128
Tunnels: 18
Total Tunnel: Length 21.68 Km [Length of Longest Tunnel = 6.64 Km]
Viaducts: 21 No including Hadapsar and Manjri
Total Viaduct Length: 27.48 Km [Length of Longest Viaduct = 3.12 Km]
Longest River Bridge: 268.4m Mula Mutha River
Canal Crossings: 12
Forest Area: Approx. 55.28 ha
Depot Details: 1 depot is proposed near Nashik Road Railway Station (15 Hectares)
Fares (Prices)
Fares in early 2020 were estimated to cost Rs 950 (end to end). The line's official fare structure, prices and rules have not been announced. That will be finalized closer to the start of commercial operations.
Tenders
Latest MAHARAIL Pune – Nashik Semi High-Speed tender notices can be viewed on MAHARAIL's website. News on these notices, their bidders, awarded tenders and contracts will be covered in further detail on the news & construction page.
Major Contractors
Contract
Contractor
Engineering Feasibility Study
Monarch Surveyors & Engineering Consultants
Pvt. Ltd
Traffic cum Financial Feasibility study
Ernst & Young LLP
Proof Checking Consultant
EOI invited in June 2020
Click on 'News & Construction Updates' below for project news, progress and updates.
Menu: News & Construction Updates | Overview
Page last updated: June 19, 2023. Have a question or spot an error? Let me know here.