On the night of December 29 2017, workers from Guangdong Yuantian Engineering Co – Tata Projects (GYT-TPL) JV launched the last of 594 U-shaped girders for building the 9.41 km Ghaziabad extension (Package CC-87) of the Delhi Metro's Red Line under the 162 km Phase 3 project.
This final girder was launched between Hindon River and New Bus Adda Stations, and its launch was highly challenging due to a high-tension wire located in the line's immediate vicinity. Each girder for this line is typically 28 meters long, weighs 160 tons and was cast at a yard located in Ghaziabad's Sahibabad Industrial Area – view images from inside. Launching work commenced exactly 2 years ago on December 28 2015, about a year after a Rs. 639.49 crore contract was awarded to GYT-TPL on December 9 2014 (revised to July 2 2015 after court order).
This extension of the Red Line from Dilshad Garden includes 8 new stations at Shahid Nagar, Rajbagh, Rajendra Nagar, Shyam Park, Mohan Nagar, Arthala, Hindon River and New Bus Adda –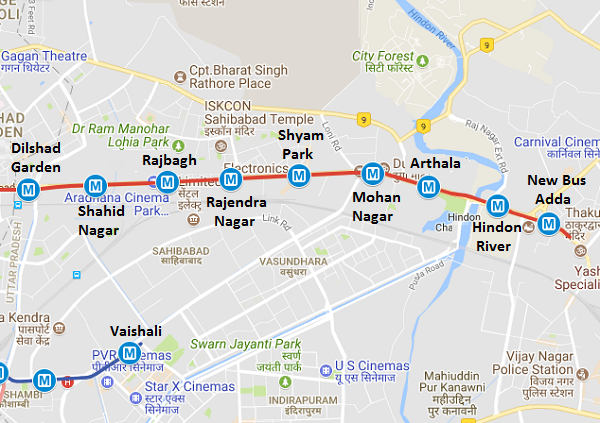 Images –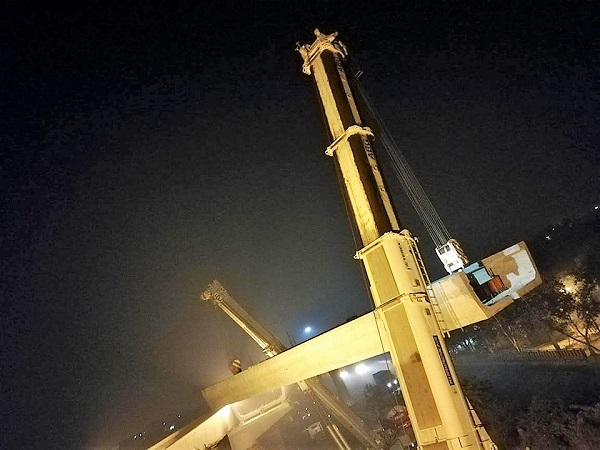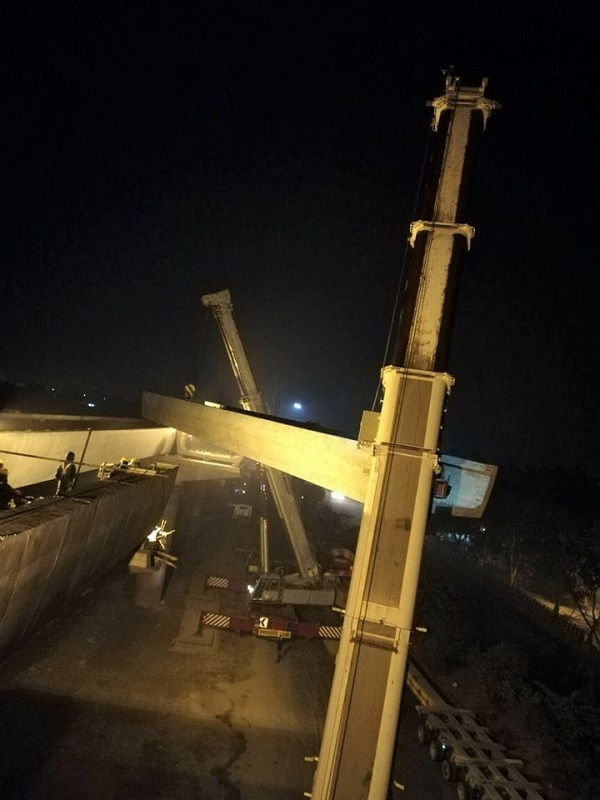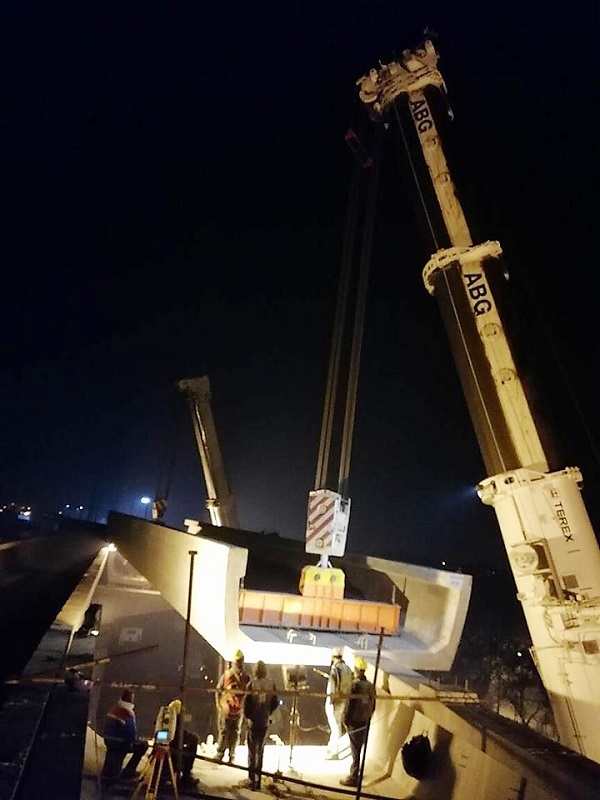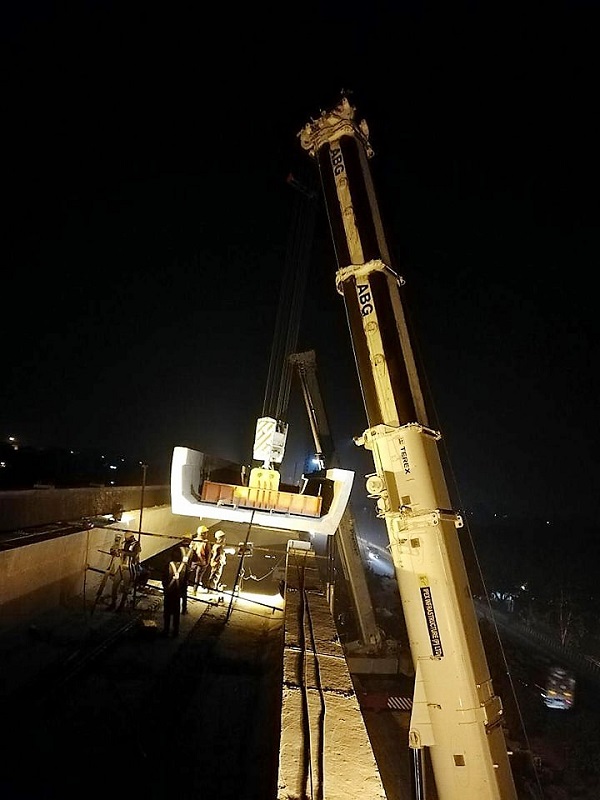 Images of the line near the Hindon River –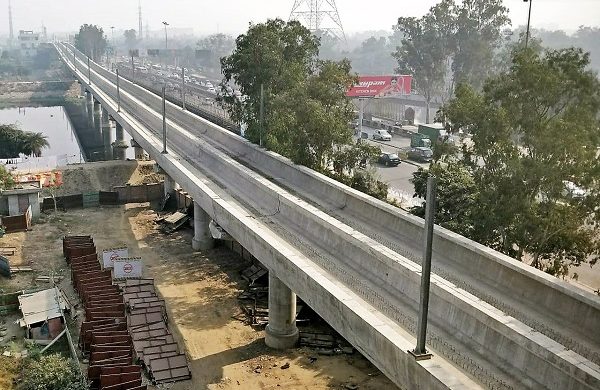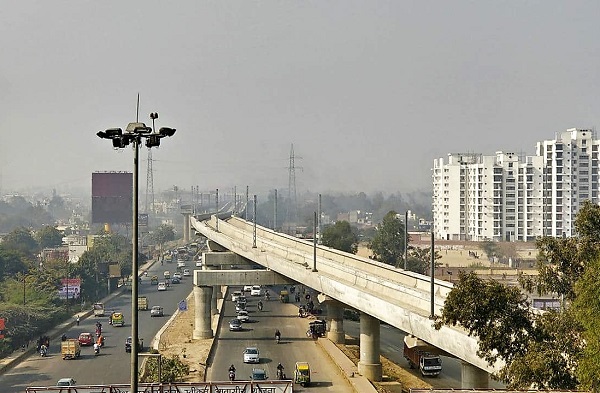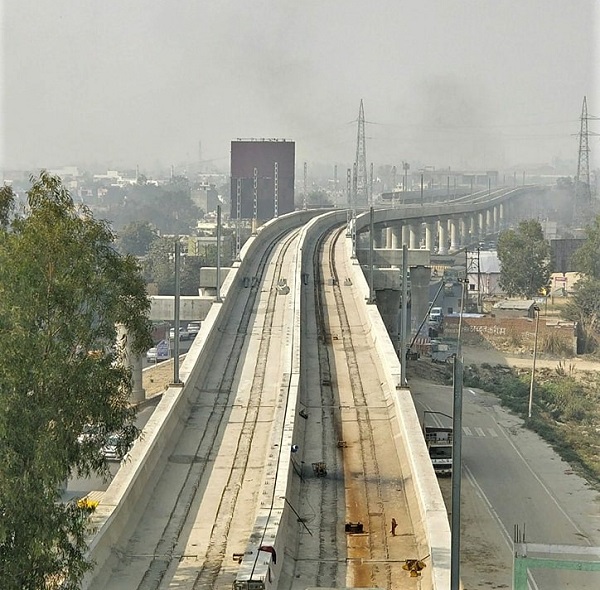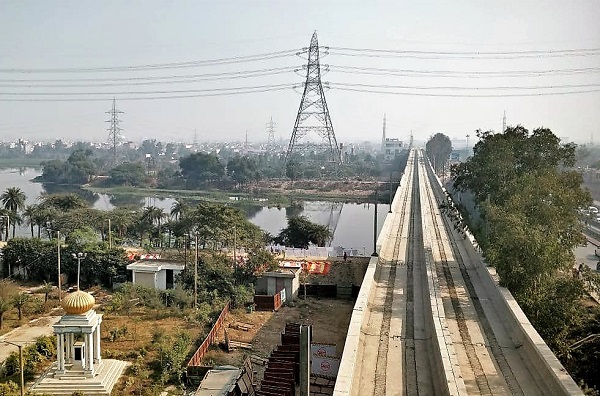 For more updates, check out the Delhi section of The Metro Rail Guy!
– TMRG