On New Year's eve, tunnel boring machine (TBM) S78 "Mutha" operated by the Gülermak – Tata Projects Limited JV arrived at Pune Metro's Agriculture College Shaft on the 16.589 km Line-1 to record the first ever breakthrough on the 5.09 km underground section between Range Hills and Swargate.
The Ø6.52m 100m long Terratec EPB TBM commenced excavation from the Range Hills Ramp on December 7 2019, and completed building the short 180m stretch of the up-line tunnel to the shaft in 24 days. From here on, the TBM will be dragged across the 25m x 25m wide & 18m deep shaft, built by J Kumar Infraprojects under a separate contract, for relaunch towards Shivaji Nagar Station.
Detailed alignment of the underground section can be viewed here on MahaMetro's website.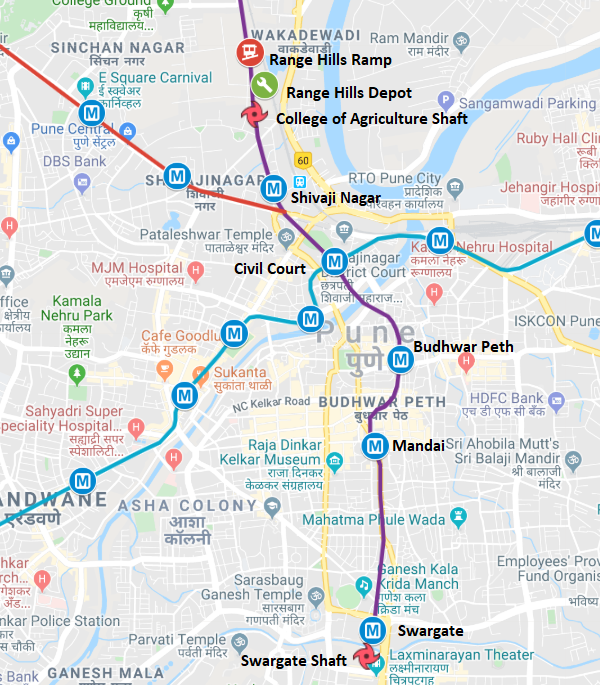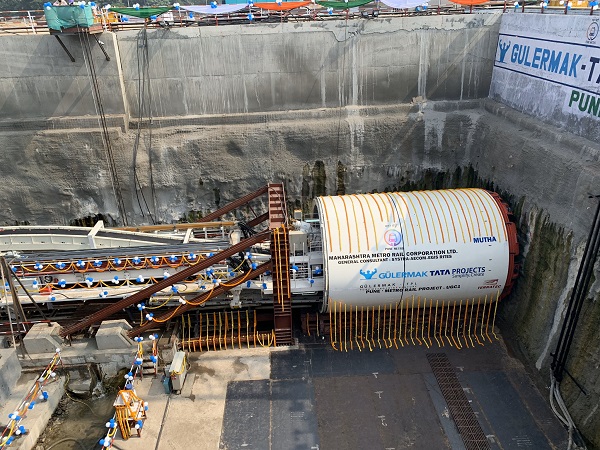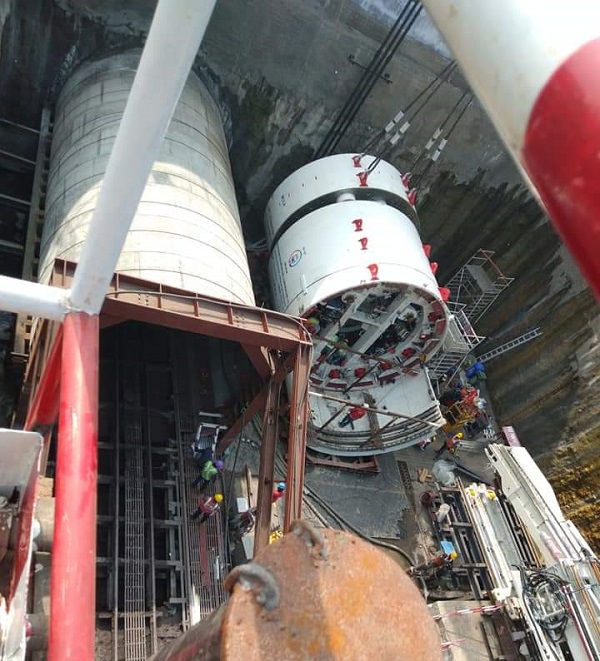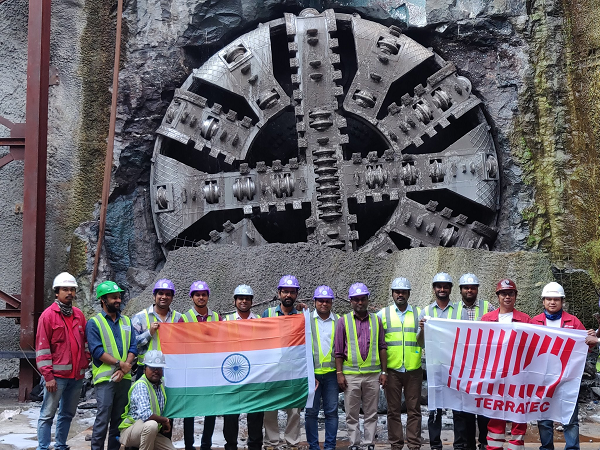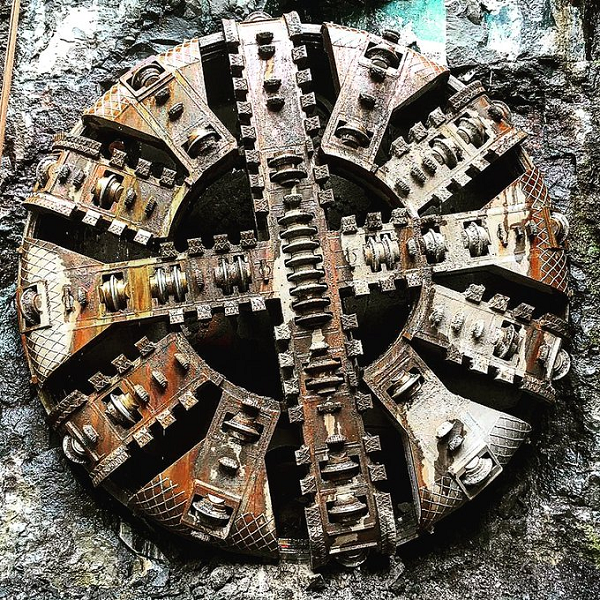 The Gülermak – TPL JV won both underground packages of the line in early 2019 and was mandated by MahaMetro to deploy 4 TBMs (2 per package), but industry sources suggest only 3 will be commissioned. The 2 others include – TBM S79 "Mula" from the Range Hills Ramp and an unnamed TBM S81 from the Swargate Shaft.
• Package UGC-01 (Rs. 864.71 cr) – Range Hills Ramp to Budhwar Peth with 2 stations at Shivaji Nagar & Civil Court.
• Package UGC-02 (Rs. 826.24 cr) – Budhwar Peth to Swargate Shaft with 3 stations at Budhwar Peth, Mandai and Swargate.
As per Terratec –
Major challenges on the project will include tunnelling beneath century-old surface structures, crossing under the river Mutha and TBM lowering and dismantling in the very built-up areas of Budhwarpeth and Mandai stations with limited access available.

The versatile EPBMs have robust mixed-face dome-style cutterheads designed to work effectively in the compact Basalt that is expected on these contracts at pressures of up to 4 bar. As the TBMs progress, they will install 1,400mm wide by 275mm thick pre-cast concrete lining rings, which consist of five segments plus a key.
In mid-December, Gülermak – TPL JV celebrated casting their 1000th tunnel segment at the Deccan College casting yard –
For more updates, check out the Pune section of The Metro Rail Guy!
– TMRG