On Sunday afternoon, Afcons Infrastructure began casting 27m long U-girders for building the viaduct of Kanpur Metro's 8.728 km elevated 'Priority Corridor' section of Line-1 between IIT-Kanpur and Motijheel.
As per UPMRCL – roughly 600 girders, weighing 147 tons each, will be cast at the yard located at Government Polytechnic's land. The yard currently has 1 casting bay to cast 6 girders in one-go, and in the future will have 3 bays to cast 18 girders simultaneously.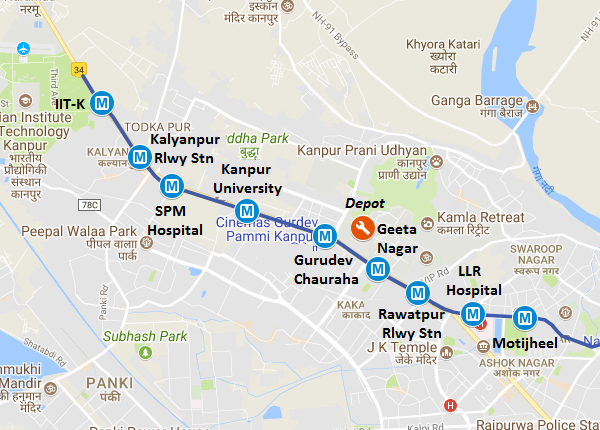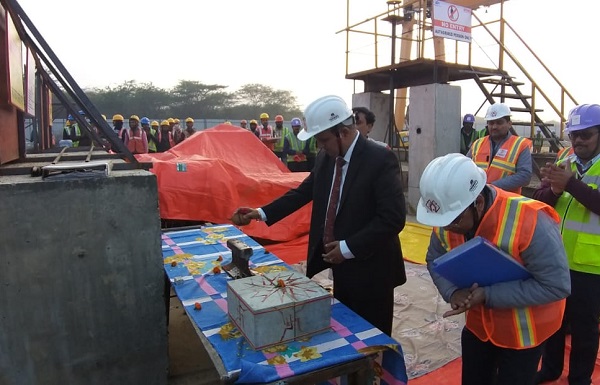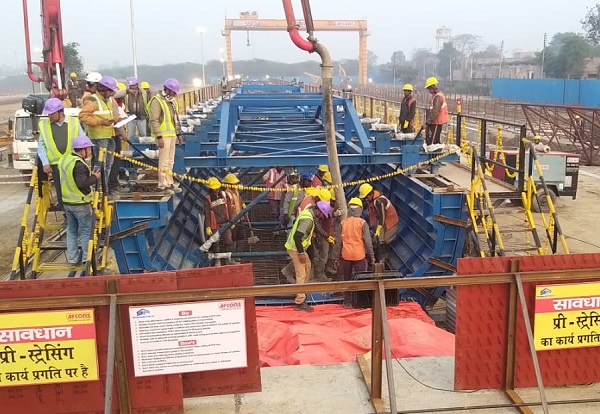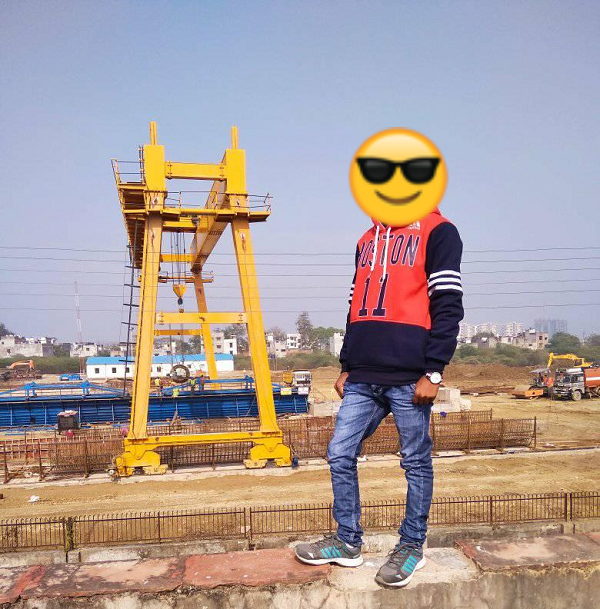 Couple videos on YouTube:
The first set of 3 piers on NH-34 (GT Road) were cast in early January. Once a substantial number of piers are ready with their pier caps, Afcons Infra will then begin hauling the U-girders on-site and commence launching activity to form the line's viaduct.
Per UPMRCL's MD Kumar Keshav, contractor mobilization for Kanpur's priority corridor (Package KNPCC-02R) is moving faster, by as much as "2.5 months", than it did for Lucknow's priority corridor built by Larsen & Toubro back in 2016-18.
For more updates, check out the Kanpur section of The Metro Rail Guy!
– TMRG