Over the past couple months, Consulting Engineers Group Limited and its subsidiary CEG Test House and Research Centre Private Limited have been conducting geotechnical soil-investigation works for Phase 1 of the Patna Metro project in Bihar on behalf of the Delhi Metro Rail Corporation (DMRC) – the General Consultants appointed by Patna Metro Rail Corporation (PMRC) .
Bids for this work, under 2 packages, were invited in August 2019. On October 15, CEG and its subsidiary received the DMRC's Letter of Acceptance (LoA) for Line-1 with a contract value of Rs. 80.77 lakh and for Line-2 with a contract value of Rs. 1.09 crores.
DMRC is currently reworking the project's Detailed Project Report and laboratory results from CEG's geotechnical work will serve three major purposes – (1) help determine an optimal line alignment, especially in the underground sections, (2) allow the state government's machinery to get a head-start on land acquisition, and (3) be included within the civil construction tender documents to help infrastructure companies make accurate financial bids & use appropriate machinery, methods & technology during construction of its foundation.
Here's how the project was originally envisioned by Rail India Technical and Economic Services (RITES) –
Line 1 (East – West): Danapur Cantonment – Mithapur/Bypass Chowk: 16.9 km with 14 stations
Elevated: 5.29 km with 4 stations
Underground: 11.33 km with 9 stations
At-grade (ground): .28 km with 1 station
List of stations: Danapur Cantonment, Saguna Mor, RPS Mor, IAS Colony, Rukkanpura, Rajabazaar, JD Women's College, Raj Bhavan, Secretariat, High Court, Income Tax Roundabout, Patna Junction, CNLU, Mithapur and Bypass Chowk
Line 2 (North – South): Patna Junction – ISBT: 14.02 km with 12 stations
Elevated: 9.625 km with 9 stations
Underground: 4.575 km with 3 stations
List of stations: Patna Junction, Dak Bungalow, Gandhi Maidan, Kargil Chowk, PMCH, Patna University, Pre Chandra Rangashala, Dinkar Golambar, Rajendra Nagar, NMCH, Kumhrar Park, Mahatma Gandhi Setu, Zero Mile and ISBT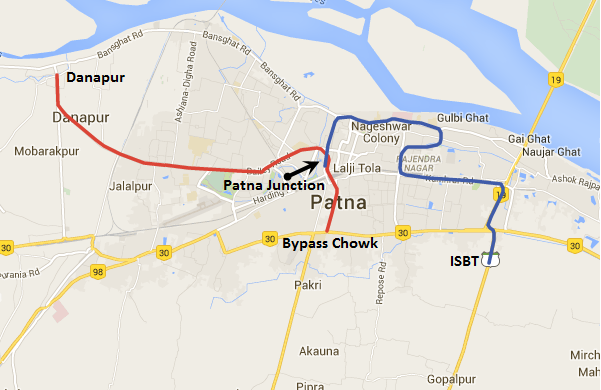 Here are some images of old school tripods setup at different locations across the city –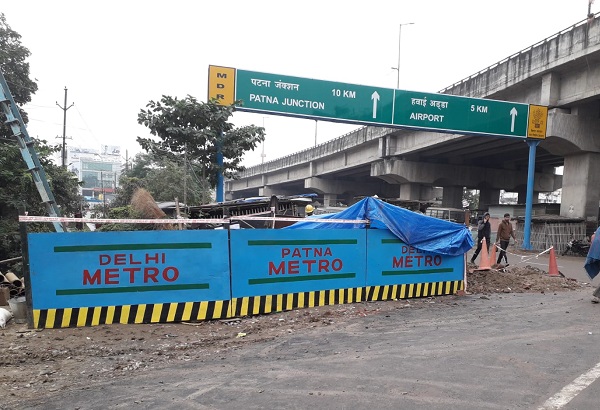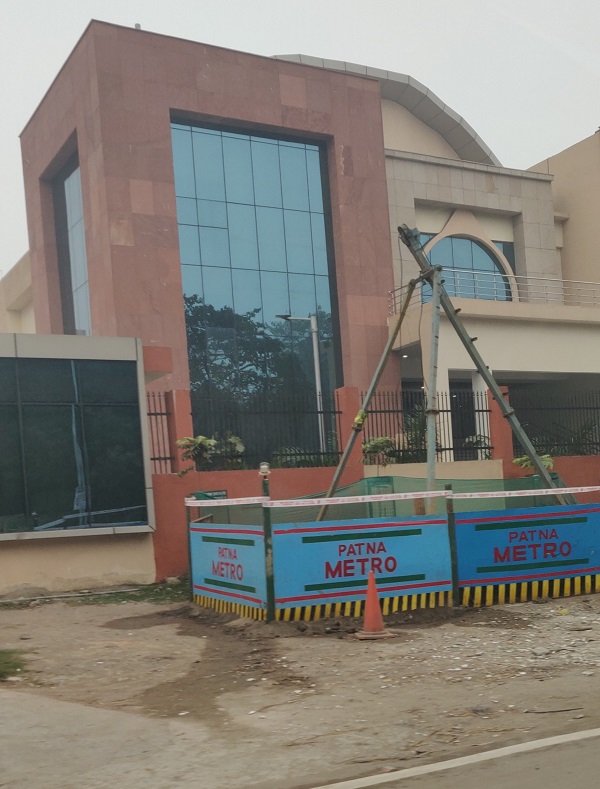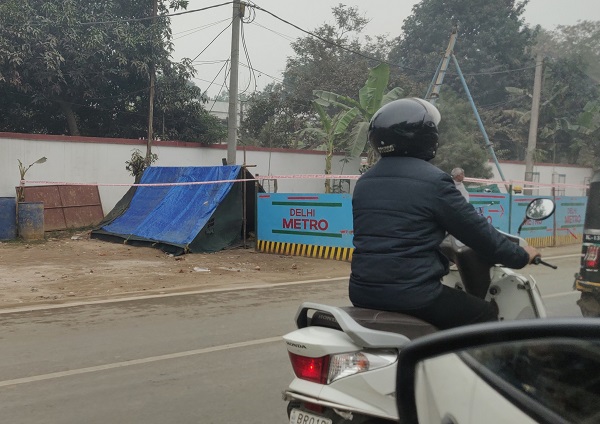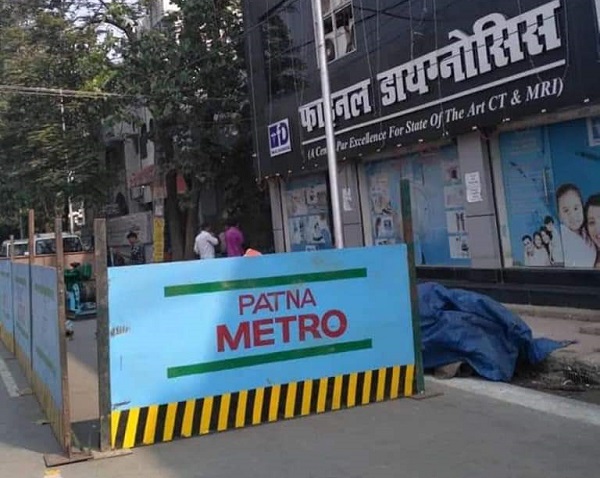 Here's a nice video on YouTube shot by a vlogger outside Chanakya National Law University in Mithapur-
For more updates, check out the Patna section of The Metro Rail Guy!
– TMRG
Hat-tip to reader 'Lost in Mumbai'