On February 24, the Mumbai Metropolitan Region Development Authority (MMRDA) reinvited bids for procuring 10 monorail train-sets (rakes) of 4 cars to run on Mumbai's 19.54 km Line-1 which connects Chembur with Jacob Circle (Sant Gadge Maharaj Chowk).
MMRDA currently operates 5 train-sets with extremely high headways of 23 minutes between successive trains, and this is the organization's second attempt to procure new train-sets to improve frequency. Back in 2019, the MMRDA tried procuring 10 new train-sets and received bids from two firms – China's CRRC and BYD, an american firm HQ'd in LA, but decided to scrap the bidding process for unknown reasons.
Contract MONORS2: Design, Manufacture, Supply, Testing And Commissioning Of 10 Nos. Of Monorail Train Sets Of 4 Cars Each And Training Of Personnel For Mumbai Monorail Project

• Completion Period: 130 weeks
• Pre-bid Meeting: April 8 2020 at 3 pm
• Date & Time of Submission: April 9 up to 3 pm
• Date & Time of Opening Technical Bids: April 13 at 12 pm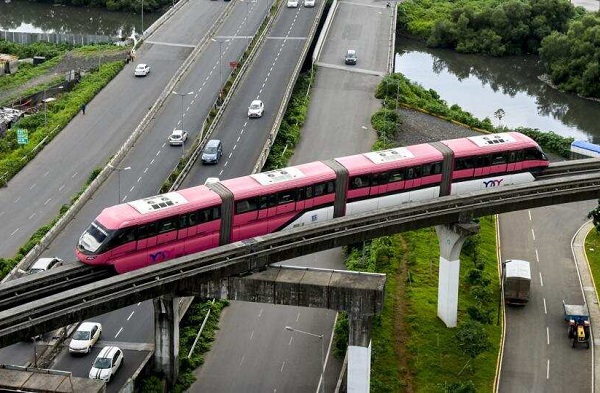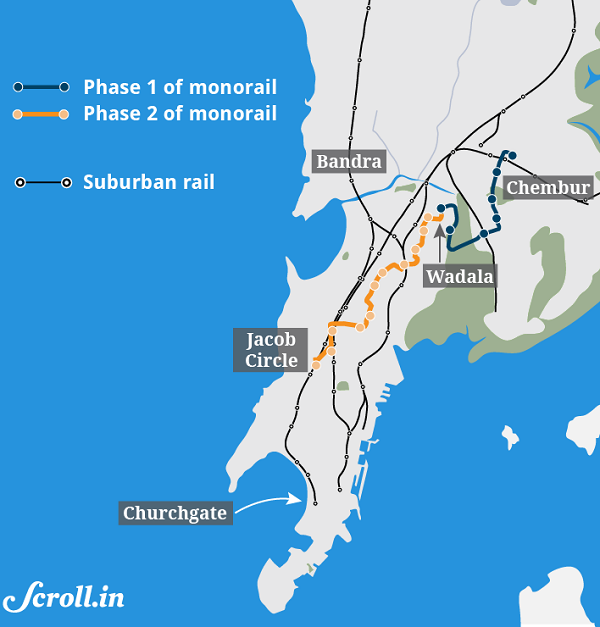 The L&T-Scomi Engineering consortium had originally procured 10 Scomi Sutra train-sets back in 2009-2010 of which only 4 are in operation. The rest 6 are nonoperational due to a lack of low cost high-quality spares which has led to the cannibalization of its fleet and further operational losses. Per the Indian Express, 2 of the 6 trainsets are expected to join the fleet in March, but I don't see ridership improving until the new 10 trains arrive.
For updates, check out the Mumbai section of The Metro Rail Guy!
– TMRG