SYSTRA MVA Consulting (India) Pvt. Ltd. this past week emerged as the lowest bidder to provide Detailed Design Consultant (DDC) services for the 25 kV OHE system, power supply and SCADA system for Patna Metro's 32.53 km Phase 1 project.
Bids for this DDC service were invited under contract PEDD-01 in January 2020, technical bids were opened on February 18, and financial bids were opened on March 4.
Here are the financial bid values submitted by all the bidders. DMRC's estimate was Rs. 4.36 crores.
| | |
| --- | --- |
| Firm | Bid |
| SYSTRA MVA Consulting (India) Pvt. Ltd. | Rs. 2.44 cr |
| Ardanuy Ingeniera S.A. – Ardanuy India Pvt Ltd. JV | Not Opened |
Ardanuy consortium's financial bid was not opened as they were found to be technically non-compliant to the tender conditions / requirements. SYSTRA's bid was about 44% less than DMRC's estimate, so if no issues arise – then in the coming weeks, if not already, they'll be issued a letter of award (LOA).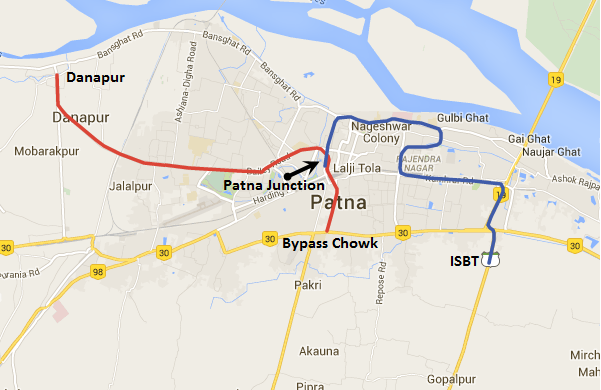 Meanwhile, in western India – the Gujarat Metro Rail Corporation (GMRC) in January invited bids for a similar consultancy contract for Phase 1 of Surat's new metro project. That system will operate using a 750 V DC Third Rail system, just like the Ahmedabad Metro. Bid results are awaited.
For more updates, check out the Patna section of The Metro Rail Guy!
– TMRG