Honeywell Automation India Limited has been awarded with a turn-key contract by the Maharashtra Metro Rail Corporation Limited (Maha-Metro) for commissioning the telecommunication system for Pune Metro's 31.254 km Phase 1 project consisting of 2 lines.
Bids for this significant systems contract were invited under contract P1/TL01/2018 on July 27 2018 funded through a €245m loan (approx Rs 2000 cr) from France's Agence Française de Développement (AfD).
MahaMetro's updated website indicates the letter of award (LOA) was issued to Honeywell Automation on February 25 2020 with a contract value of USD 13,106,710.00 and INR 76,33,16,727.00.
This contract includes everything from the design, manufacture, supply, installation, testing and commissioning of the telecommunication system. It would typically include the public address systems, tetra radio, passenger information display systems (PIDs), fibre optic transmission systems, CCTV, and access control systems.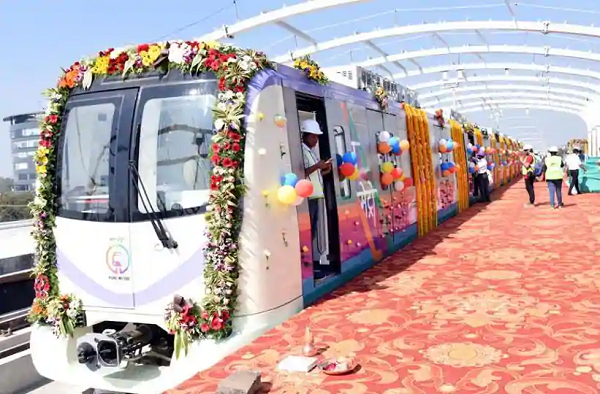 Pune Metro announced the start of manual trial runs in January 2020 (video) using two CRRC trains from Nagpur Metro on a 1.4 km section of Pune Metro's Line-1 between PCMC and Sant Tukaram Nagar.
The issue of this contract to Honeywell just now indicates that the start of commercial operations on the 10.795 km Reach-1 (PCMC – Range Hills) section of the 16.589 km Line-1 is still still at least 9 months away. Here's a recent tweet from Pune Metro with images indicating there's still quite a bit of civil and architectural finishing work pending
For more updates, check out the Pune section of The Metro Rail Guy!
– TMRG