The Delhi Metro Rail Corporation (DMRC) on April 16 invited bids from construction companies for the construction of Patna Metro Phase 1 project's sole New ISBT Depot on an 18 hectare land parcel in the Pahari area of the city.
The depot was earlier only going to serve the 14.05 km Line-2 connecting Patna Junction Railway Station – New ISBT, but a modification to the 30.91 km project's Detailed Project Report in Q4 2019 resulted in the creation of a new interchange at Khemni Chak, addition of 2 new stations (total of 26 now), and elimination of Line-1's depot at Aitwarpur Village. Trains for both lines will now be stabled and maintained at the New ISBT Depot.
The depot will consist of 2 workshop bays with provision for 2 in the future, 2 inspection bays with provision for 2 in the future, 8 stabling lines which can accomodate 32 3-coach trains, an auto coach washing plan. The administrative area will consist of an audiotorium, training school, canteen and operational control centre (OCC).
Contract PC-02: Civil works for construction of New ISBT Rail Depot including earth filling, boundary wall, depot buildings, workshop, inspection shed, plumbing, drainage, external development, architectural finishes, road works, design and construction of PEB works etc. at New ISBT Patna for Phase-I of Patna MRTS
• Estimated Cost: Rs 172.18 crores
• Completion Period: 30 Months
• Pre-bid meeting: 05.05.2020 at 1100 hrs
• Date & time of submission of Tender: 28.05.2020 at 1500 hrs
• Tender opening date & time: 29.05.2020 at 1500 hrs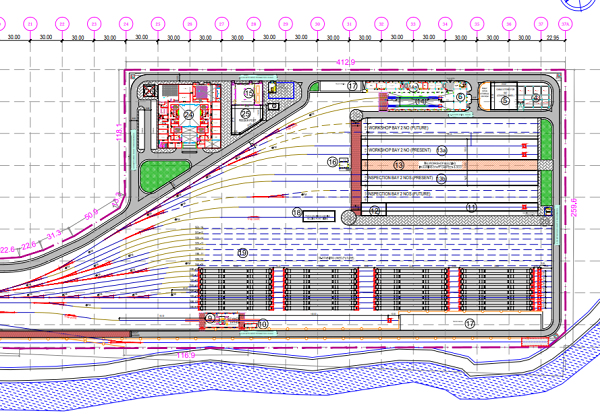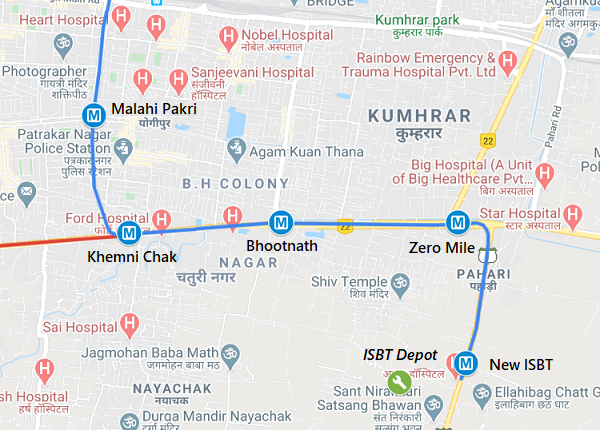 For more updates, check out the Patna section of The Metro Rail Guy!
– TMRG