On Thursday evening, workers from Larsen & Toubro began lowering parts of tunnel boring machines DZ669 (nicknamed Avni) and DZ671 (nicknamed Vindhya) into the Shivajinagar and Cantonment stations, respectively, for building tunnels on the 21.386 km Line-4 (Reach 6 / Pink Line) of the 73.92 km Bangalore Metro Phase 2 project.
Both Ø6.65m slurry machines were manufactured at China Railway Construction Heavy Industry Co., Ltd. (CRCHI)'s plant in Changsha, China and passed factory acceptance tests in November – December 2019.
They arrived in the city in February & March and will be commissioned by L&T for building tunnels on the 2.755 km package RT-02 (Vellara Road Station – Shivaji Nagar) and 2.884 km package RT-03 (Shivajinagar Station – Tannery Road), which were awarded by the Bangalore Metro Rail Corporation Ltd (BMRCL) in February 2019.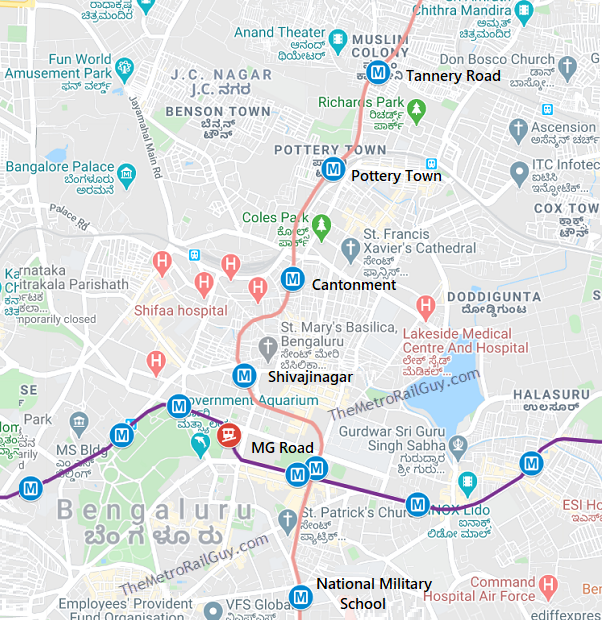 TBM Vindhya
In the afternoon, TBM Vindhya (DZ671) became the 2nd TBM after TBM Urja to be lowered into the Cantonment Station's southern shaft for package RT-03. It will first build the up-line tunnel towards Shivajinagar Station and then be brought back to Cantonment Station for building tunnels towards Pottery Town and Tannery Road stations.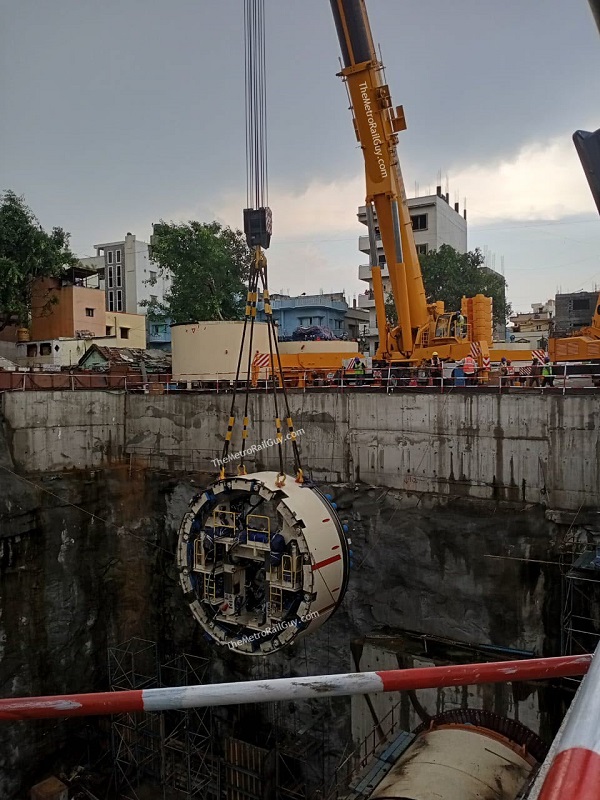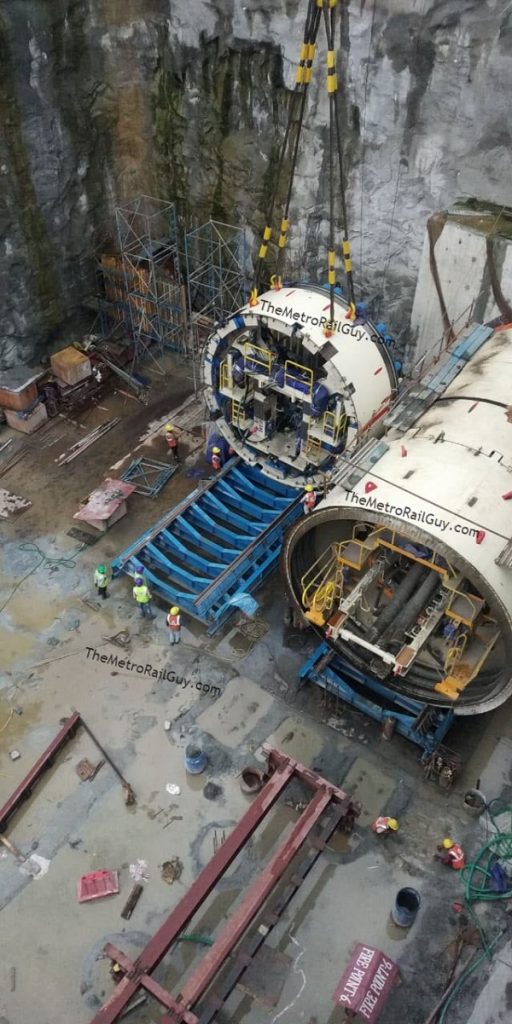 TBM Avni
In the evening, TBM Avni (DZ669) became the first TBM to be lowered into the Shivajinagar Station for package RT-02. Per the tunneling plan, it'll first build the down-line tunnel towards MG Road Station and then recommissioned onward towards National Military School Station (formerly Vellara Junction).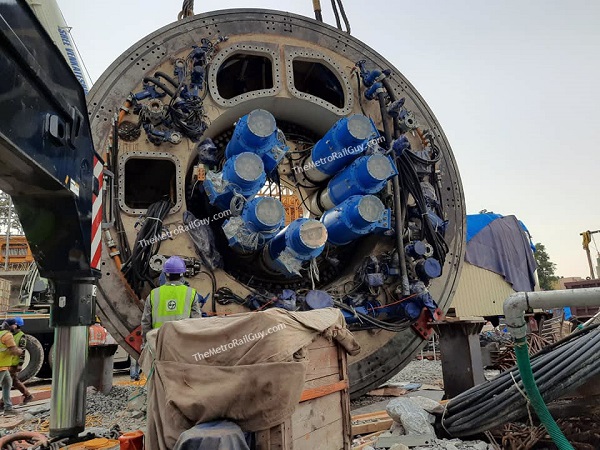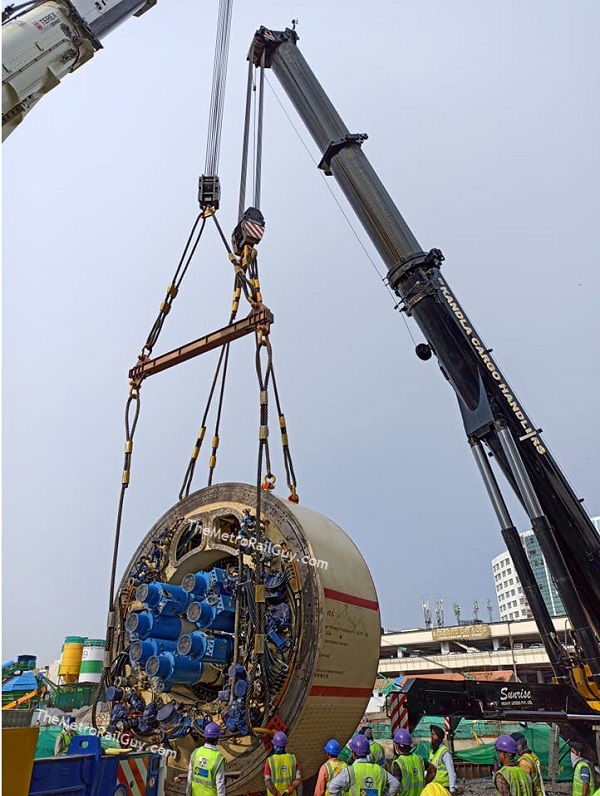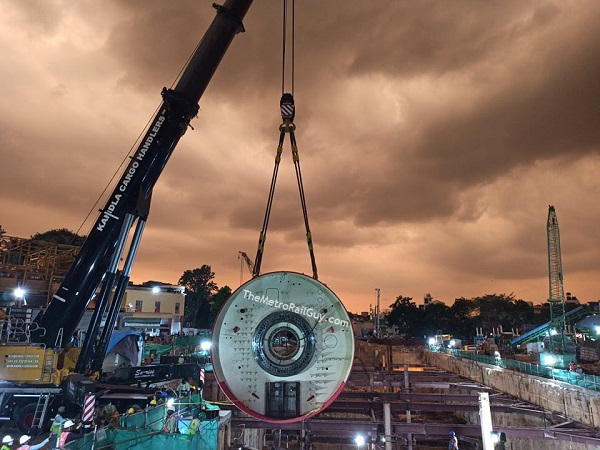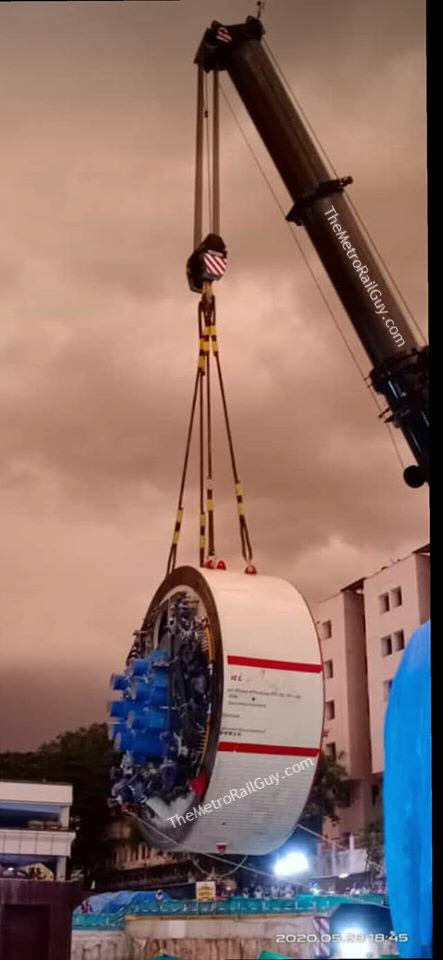 Parts of L&T's fourth and final machine – TBM Lavi – are planned to be lowered into Shivajinagar Station towards the middle of June.
May 29 7PM Update: L&T Began lifting Avni's cutterhead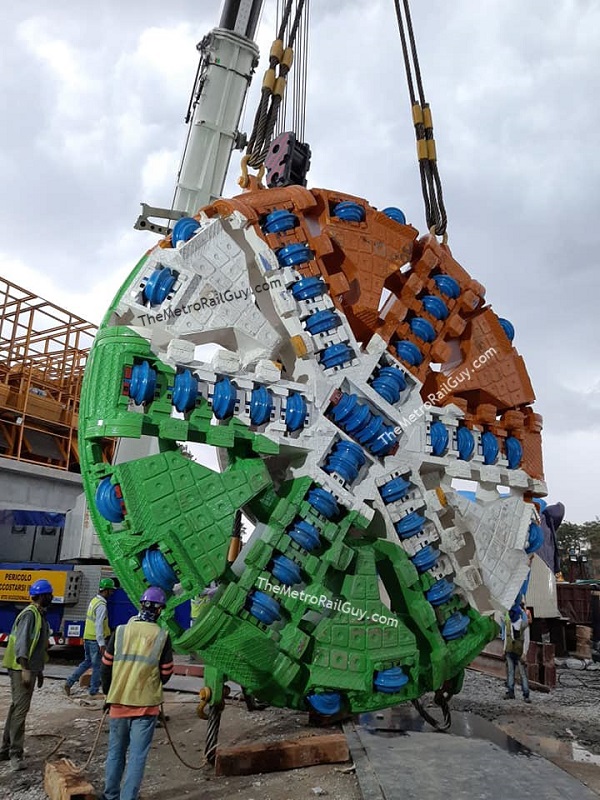 For more updates, check out the Bangalore section of The Metro Rail Guy!
– TMRG