The Commissioner of Metro Railway Safety (CMRS) under the Ministry of Aviation on June 12 (Friday) will inspect a 3 km mostly underground section of Kolkata Metro's 16.34 km East-West Line-2 between Salt Lake Stadium – Phoolbagan Station – Sealdah Crossover.
The Salt Lake Stadium Station – Ramp section's viaduct was built by Gammon India, while the Ramp – Phoolbagan Station – Sealdah Crossover underground section was built by ITD Cementation India.
After this section is approved and becomes operational, it will extend the newly inaugurated 5.3 km Salt Lake – Sector V Line-2 by 1.7 km to 7 kms through 1 new station at Phoolbagan.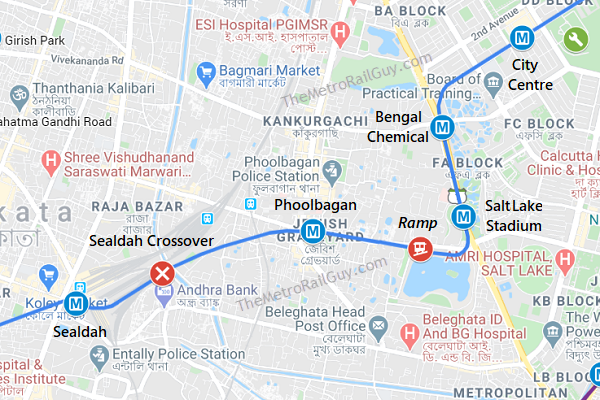 The first trial run using the line's BEML train-sets through this section's tunnels was conducted on May 31, 2019. That was a historic day for Kolkata as the last time a trial run through an underground section in the city was conducted way back in 1995.
Here are some images of Phoolbagan Station shared by Kolkata Metro back in February 2020. The station box is 227 meters long and has 3 entry/exit gates..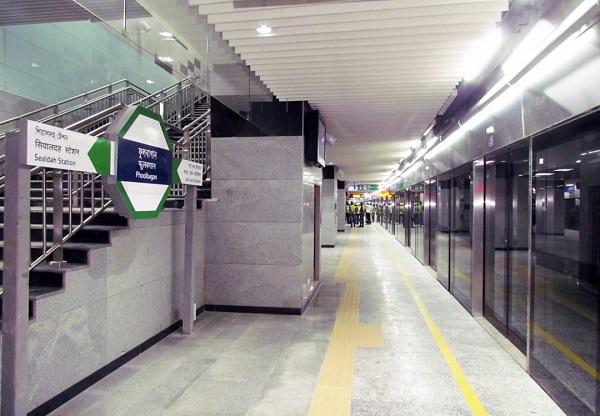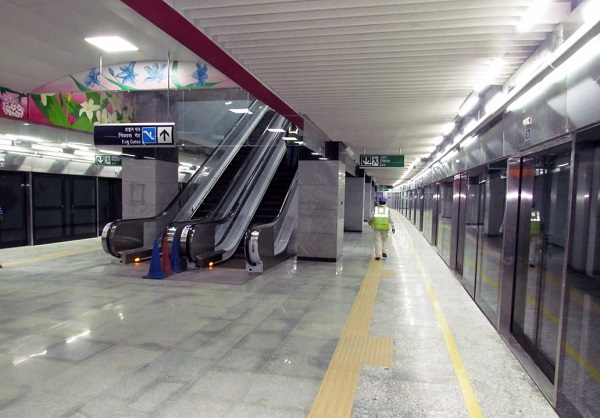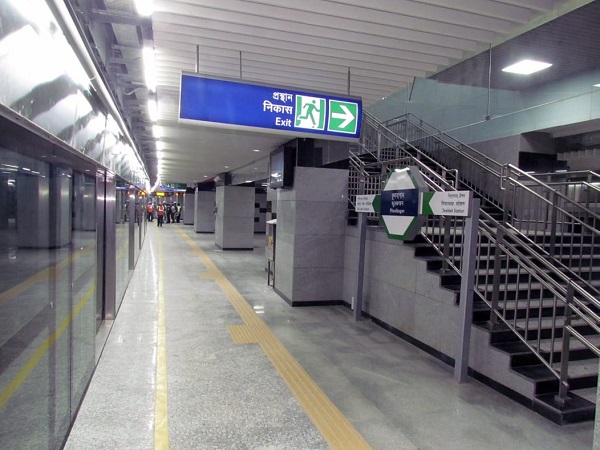 For more updates, check out the Kolkata section of The Metro Rail Guy!
– TMRG