Workers from Afcons Infrastructure on Friday launched the first ever double T-Girder for the platform levels of 9 stations on the 8.728 km elevated 'Priority Corridor' section of Kanpur Metro's 23.785 km Line-1 which'll connect IIT-Kanpur and Naubasta.
Per UPMRCL, these first-of-a-kind precast girders are 11.5 m long, approximately 3m wide, have a weight of 39.5 metric tons, and will result in substantial time savings. The one launched today in particular was placed at the IIT-Kanpur Station.
The priority corridor (Package KNPCC-02R) of Kanpur Metro was awarded to Afcons Infrastrcture with a contract value of Rs 734.56 crore in September 2019. The 9 stations within it will be located on NH34 (GT Road) at IIT Kanpur, Kalyanpur Railway Station, SPM Hospital, CSJM Kanpur University, Gurudev Chauraha, Geeta Nagar, Rawatpur Railway Station, Lala Lajpat Rai Hospital and Moti Jheel.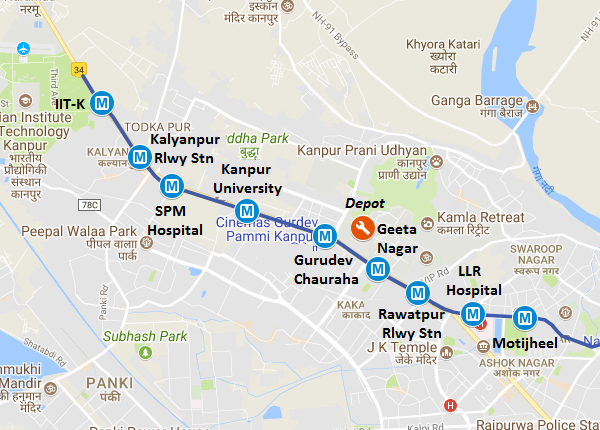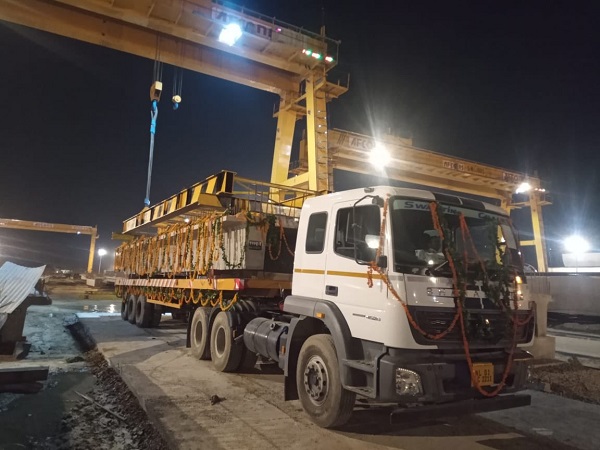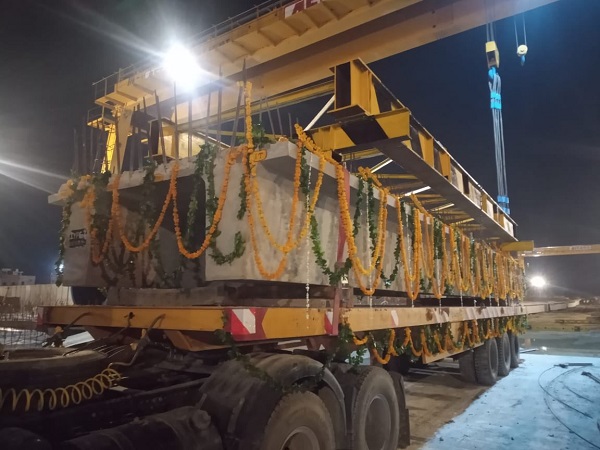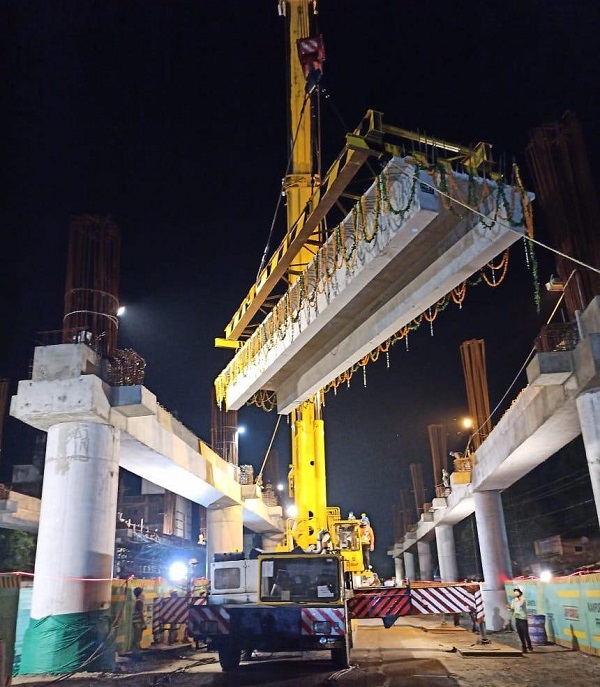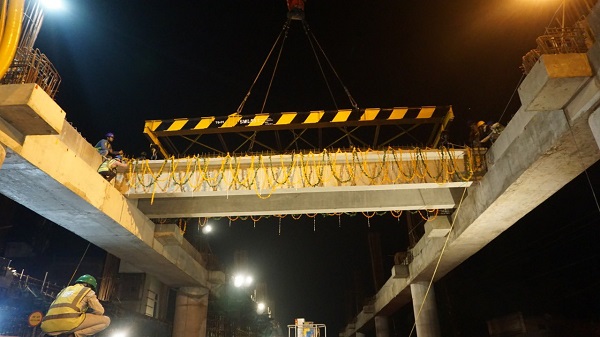 Video by a local vlogger:
For more updates, check out the Kanpur section of The Metro Rail Guy!
– TMRG