Per a newspaper advertisement, Bangalore Metro Rail Corporation Ltd. (BMRCL) on Friday will power-up Bangalore Metro's new 6.29 km Yelachenahalli – Anjanapura Reach-4B section's 750 V DC Third Rail system to facilitate the start of train testing (trial runs).
This first new section of the 73.92 km Bangalore Metro Phase 2 project was built by NCC, with Alstom providing both the power supply (electrification) and signalling solutions.
Per an industry source, the U200 Distance-to-Go (DTG) signalling system was ready in early-June, but the Third Rail installation had some issues which have since been rectified. Actual train testing is planned to start between August 18-20.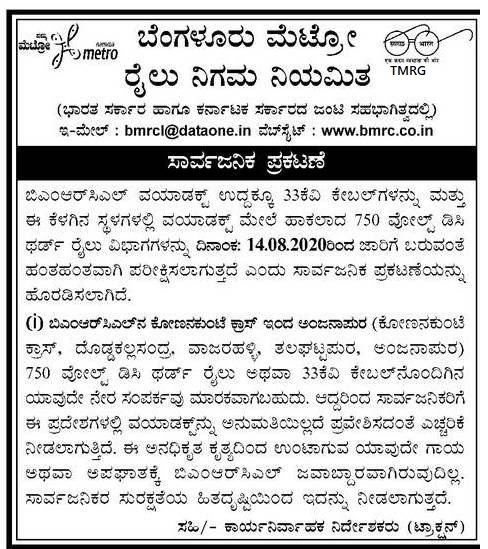 Once this elevated section becomes operational later this year, the existing 24.20 km Green Line, connecting Hesaraghatta Cross with Yelachenahalli, will become 30.49 km long.
It includes 5 new elevated stations at Konankunte Cross (formerly Anjanapura Cross Road), Doddakallasandra (erst. Krishna Leela Park / ISKON), Vajrahalli, Thalgattapura, and Anjanapura (formerly Anjanapura Township) –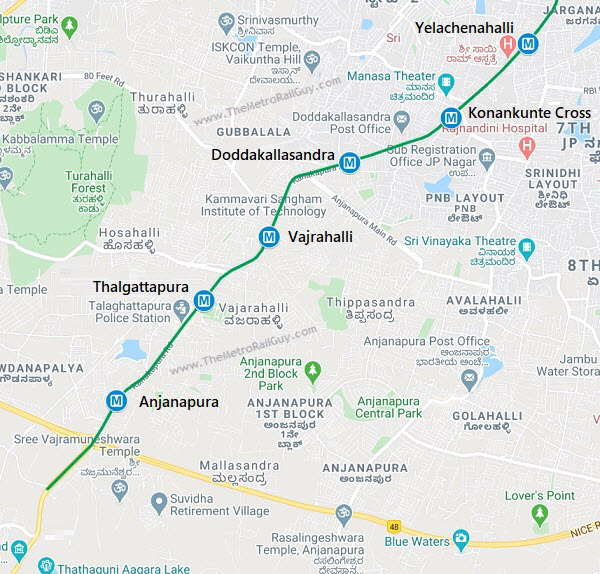 A new depot at Devika Rani Roerich Estate, south of NICE Road, has been planned to serve the entire line but construction on it or to it hasn't commenced yet due to pending approvals from the city's Tree Committee after Stage 2 clearance was granted on June 4 by the Ministry of Environment, Forests and Climate Change. That wouldn't affect operations though as the Peenya Depot, in north Bengaluru, is capable of servicing the entire line.
Here are some recent images of the stations enroute where finishing work is underway by Godrej Interio: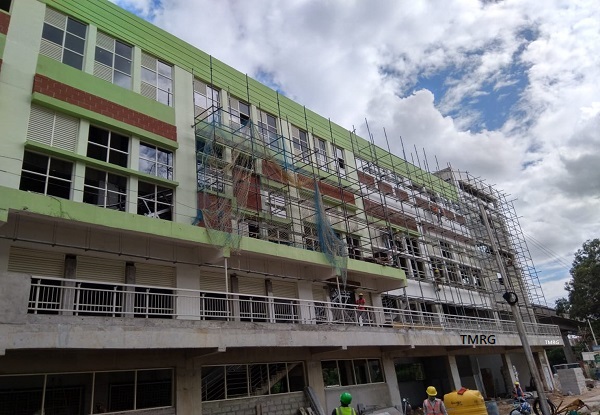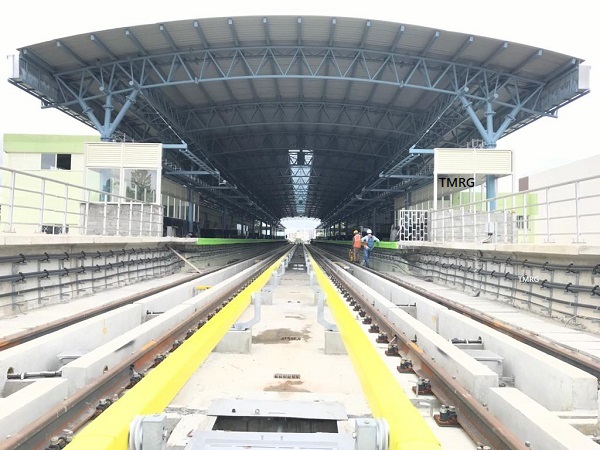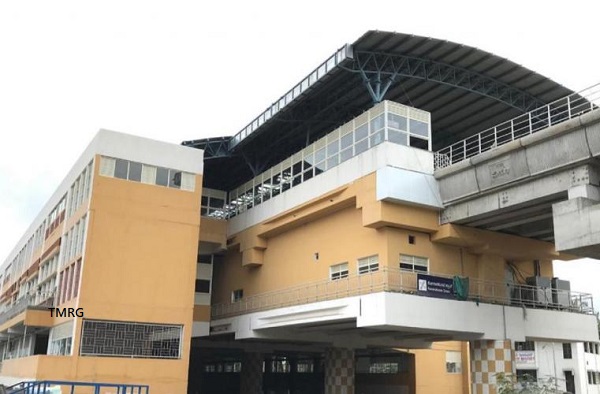 For more updates, check out the Bangalore section of The Metro Rail Guy!
– TMRG
Hat-tip to ಬೆಂಗಳೂರು TrainUsers (@BengaluruTrains)