Workers from Dilip Buildcon Ltd. on Friday launched their first 8.5 meter wide precast segment for building the elevated viaduct of Bhopal Metro Phase 1 project's 6.225 km Package-01 connecting Subhash Nagar with AIIMS.
Package-01 is the first section of Bhopal Metro's 14.99 km Line-2 (Karond Circle – AIIMS) for which Dilip Buildcon commenced work in early 2019 through a Rs. 247.06 crore contract awarded by the Madhya Pradesh Metro Rail Co Limited (MPMRCL) in October 2018 with a completion deadline of 27 months.
The segment, with a weight of roughly 60 MT, was launched between Piers 144-145 near Kendriya Vidyalaya Station on Hoshangabad Road. Launching activities using a double-nosed crane will continue northward towards Subhash Nagar.
Besides the elevated viaduct between Subhash Nagar – AIIMS, Dilip Buildcon will also be constructing an entry/exit ramp to Jinsi Depot where trains will be stabled and maintained. Stations en-route will be built under a different civil package and be located at Shubhash Nagar, Kendriya Vidyalaya, DB City Mall, Sangam Cinema, Himansarovar / Habibganj Station, Habibgang Naka, Alkapuri Bus Stand and AIIMS.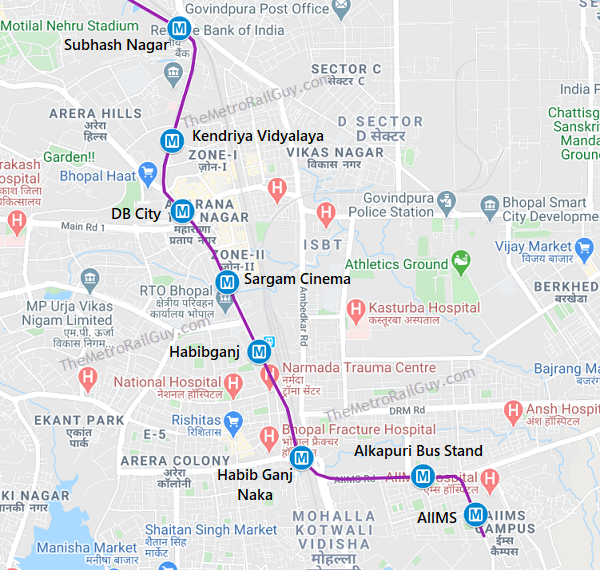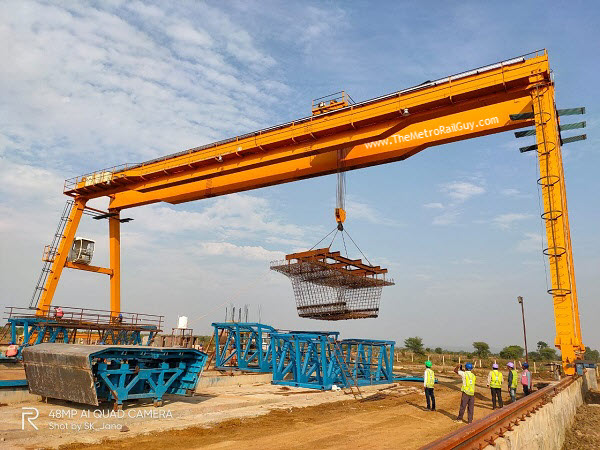 Casting works at Dilip Buildcon's yard resumed in June after the COVID-19 related lockdown had suspended works for over 2 months – view some images here.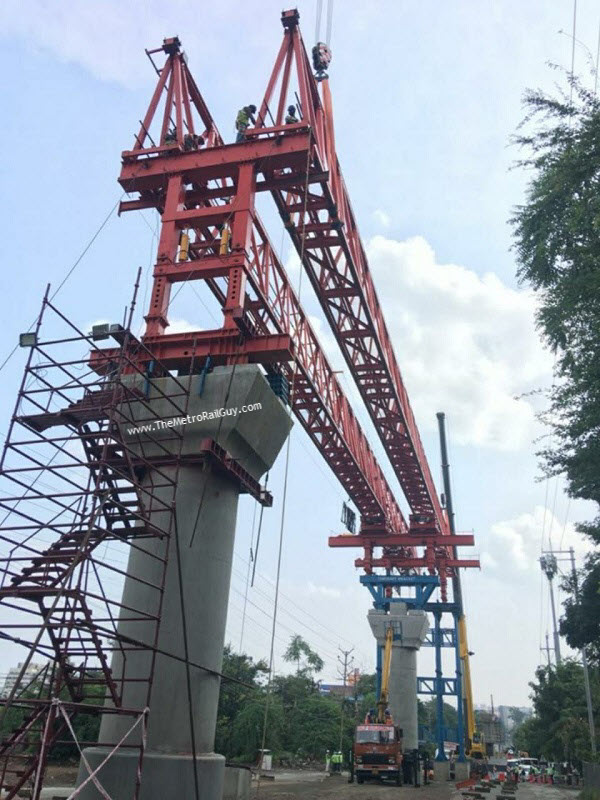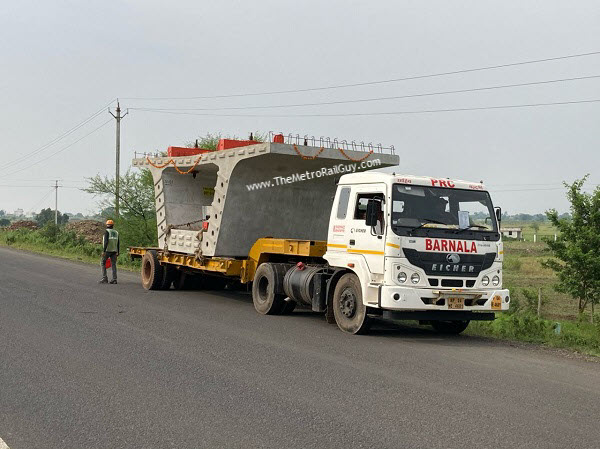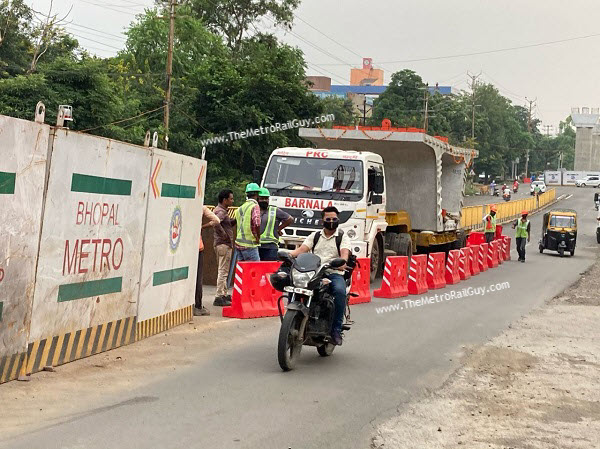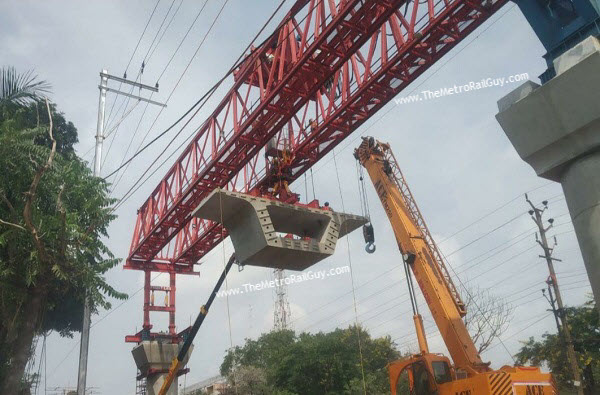 While this is an encouraging development, it's terribly late as this feat was accomplished at month number 23 against this package's 27 month deadline.
Things for the rest of Phase 1 aren't that great either with MPMRCL's tender page being bare with no sense of urgency being displayed by any stakeholder. Since 2018 they've invited tenders (bids) for only one civil package of the line despite securing a €400 million (appox. Rs 3430 crore) loan from the European Investment Bank (EIB) for which a formal agreement was signed on December 20, 2019.
Besides, I just don't see the same level of effort (public relations, social media outreach, resident feedback events) being put into the project as other newer organizations, such as Maha-Metro or UPMRCL, put in during their nascent stages of project construction.
For more updates, check out the Bhopal section of The Metro Rail Guy!
– TMRG