Bangalore Metro Rail Corporation Ltd. (BMRCL) on Monday received the final statutory approval from the Commissioner of Metro Rail Safety (CMRS) for starting commercial operations on Bangalore Metro's 6.29 km Yelachenahalli – Anjanapura section of the Green Line on Kanakapura Road.
The CMRS had conducted a thorough 2-day final inspection of the line between November 18-19 during which a 4 member team inspected the line's civil structures and passenger facilities on Day-1, and the line's systems on Day-2 which culminated with a BEML train clocking a maximum speed of 90 kmph on the down-line.
The approval for 5.799 km of route length issued is conditional in nature and comes up with a list of 37 conditions BMRCL has to follow or rectify prior to starting operations.
Among the requirements, the bulk of them pertain to electrical works such as completion of fire safety requirements, and fixing of water leakage, expansion joints and defective pressure gauges etc. This is followed by incomplete or inadequate safety provisions and passenger amenities such as signages, AFC gates and security gates.
This first section of the 73.92 km Bangalore Metro Phase 2 project includes 5 new elevated stations at Konankunte Cross (formerly Anjanapura Cross Road), Doddakallasandra (formerly Krishna Leela Park / ISKON), Vajrahalli, Thalgattapura, and Anjanapura (formerly Anjanapura Township).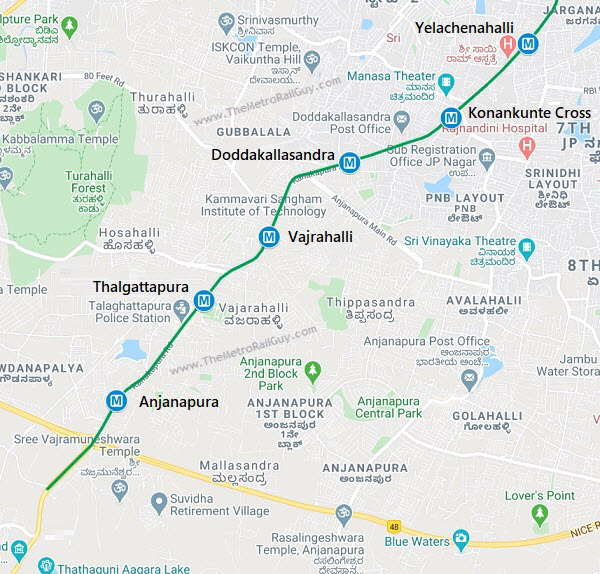 Here's the authorization letter. The list of 37 conditions begin on the page 2 from point #3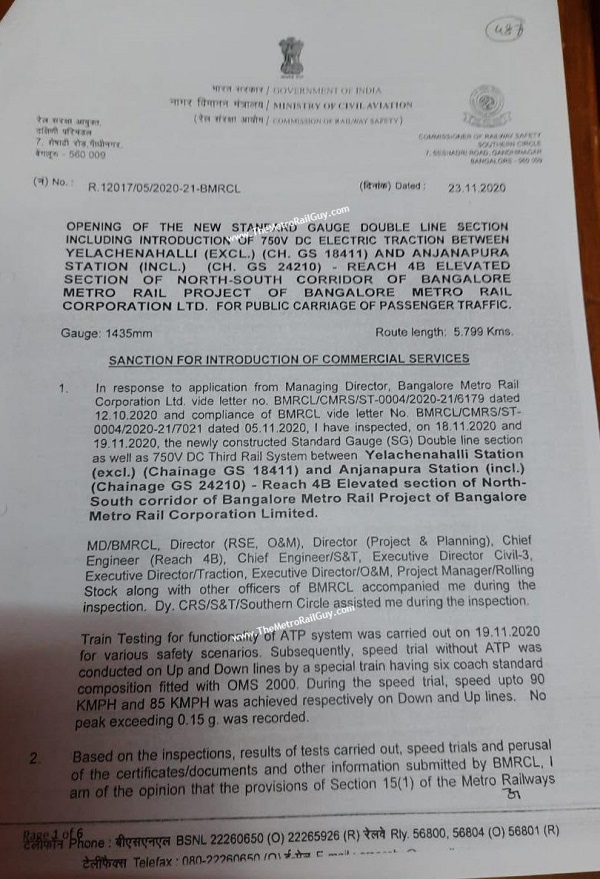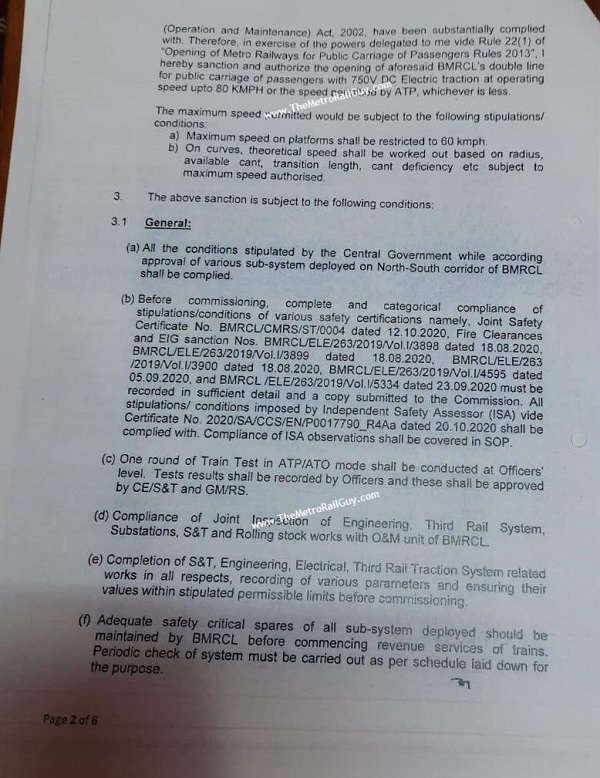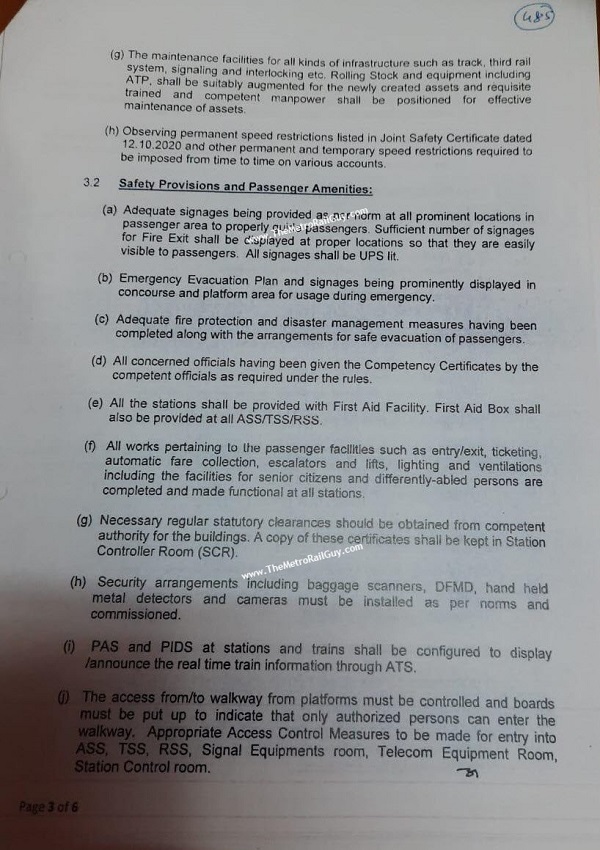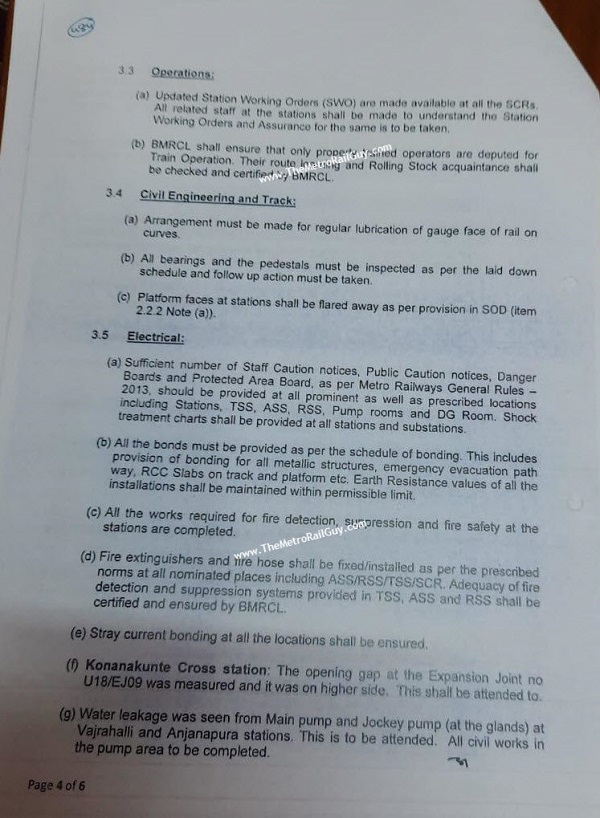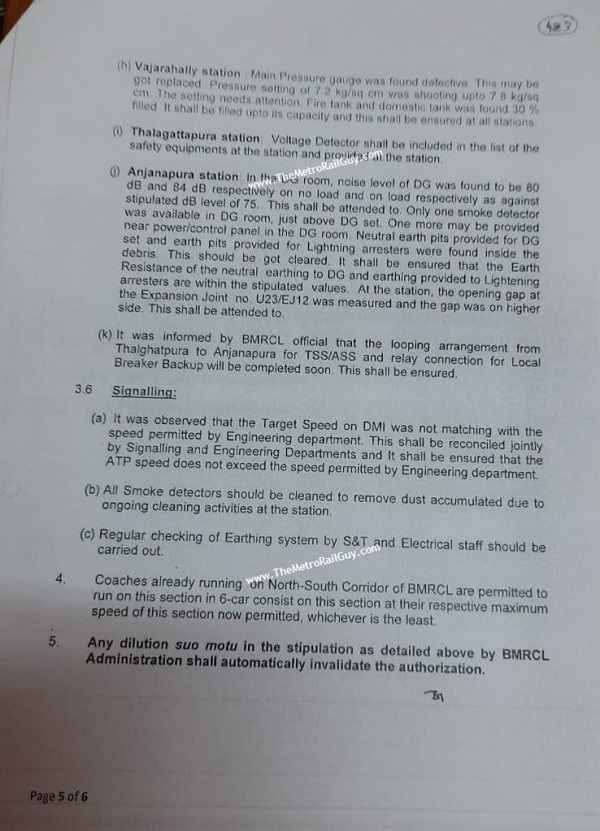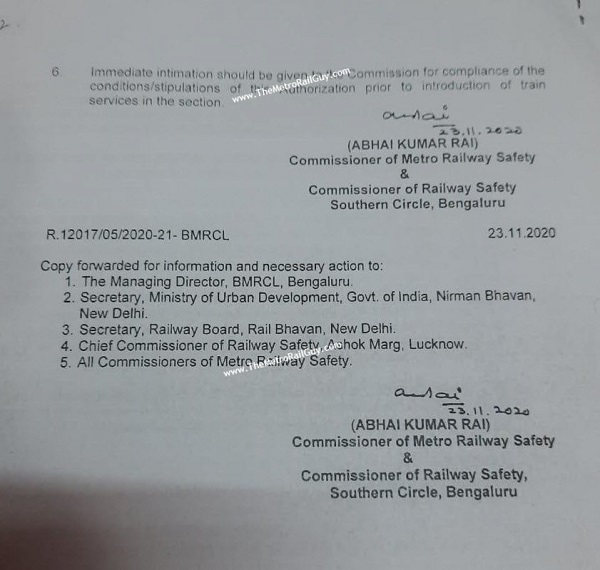 Images of this section's stations can be viewed here and here.
With this development, the line's commercial launch now depends on (1) how quickly BMRCL takes corrective action in meeting the CMRS' requirements & suggestions for safely operating the line, and (2) the availability of local & national ministers wanting to attend the launch event. Stay tuned for the launch date!
For more updates, check out the Bangalore section of The Metro Rail Guy!
– TMRG