Solar Energy Corporation of India (SECI) and Maharashtra Metro Rail Corporation Limited (Maha Metro) have completed installing and commissioning a new 200 kW rooftop solar plant on top of Sitabuldi Station in Nagpur.
This 3 level station serves as the interchange for the 38.215 km Phase 1 project's 19.658 km Orange Line (Khapri – Automotive Square) and 19.407 km Aqua Line (Lokmanya Nagar – Prajapati Nagar).
The system's installation began in mid-2020 as part of MahaMetro's initiative to install 14 MW (25 MW in the future) of solar projects to meet 65% of the entire rail network's power requirements. The new plant is expected to take care of Sitabuldi Station's power requirements for lighting fixtures, air conditioners, escalators and elevators.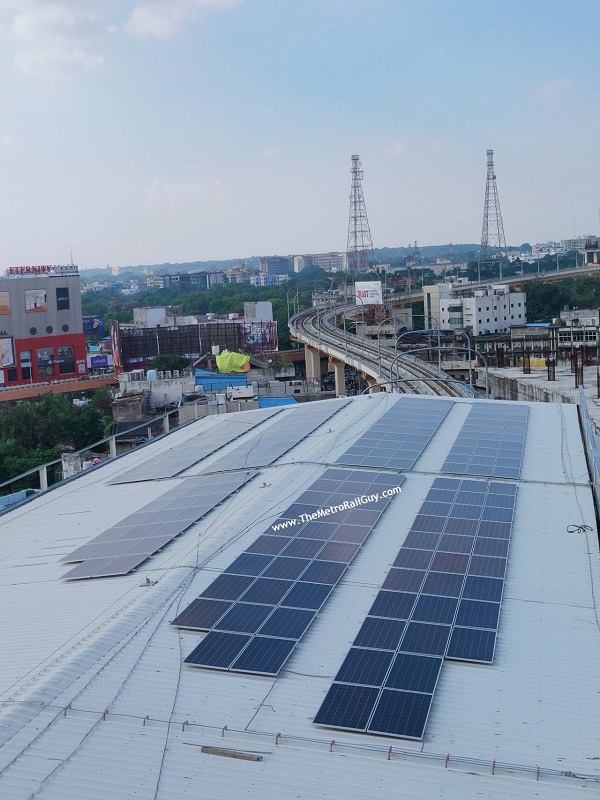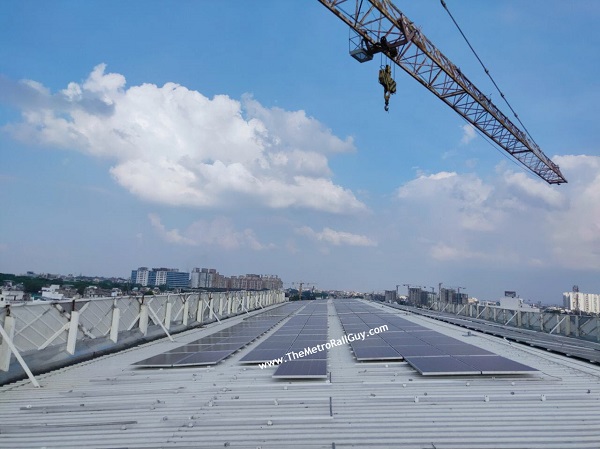 Similar solar plants of varying capacities have been commissioned in Delhi, Gurgaon, Chennai, and Kochi – see related posts here.
MahaMetro in Nagpur is one of the first operators to install solar PV panels right from the inception. Elsewhere, they've installed panels on top of 6 stations, Metro Bhavan Headquarters, and at Khapri Depot's sheds and boundary walls.
Last week, they in fact invited bids to install 5 MW of rooftop and ground-mounted solar power projects for the Pune Metro Phase 1 project under the renewable energy service company (RESCO) model.
Solar plants in Pune will be setup at the ten elevated stations and two depots (Range Hills & Vanaz) with a completion period of 52 weeks. Besides the design, engineering, manufacture, supply, testing, and commissioning of solar projects, the winning firm will have to provide comprehensive maintenance services for 25 years.
For more updates, check out the Nagpur section of The Metro Rail Guy!
– TMRG