Workers from ITD-ITD Cementation India Ltd JV today relaunched tunnel boring machine (TBM) S-616 at Sealdah Station towards Bowbazar Shaft to complete the final approximately 800 m west-bound tunnel of Kolkata Metro's 16.34 km east-west Line-2 which will connect Howrah Maidan with Sector V.
This Ø6.65m Herrenknecht earth pressure balance (EPB) machine, nicknamed Urvi, had recorded its fourth (penultimate) breakthrough at Sealdah Station back in October 2020 for the east-bound tunnel. That should have been its final assignment had TBM Chandi, its sister machine working on the west-bound tunnel, not broken down at Bowbazar after hitting an aquifer in August 2019.
Following Urvi's breakthrough, over the past couple months – the TBM's cutterhead was retrieved, the entire machine was put through extensive refurbishment, and then turned around for its initial drive which is taking place without its backup gantry.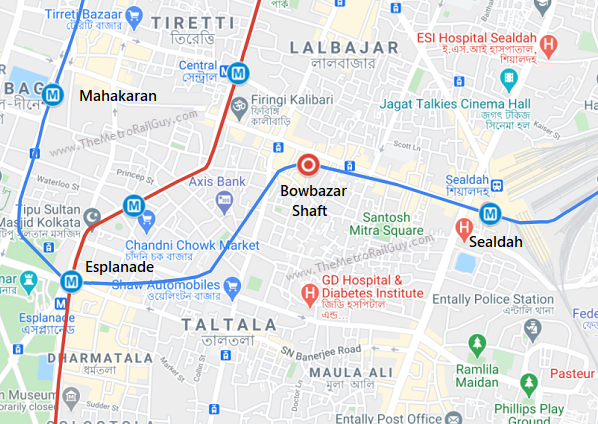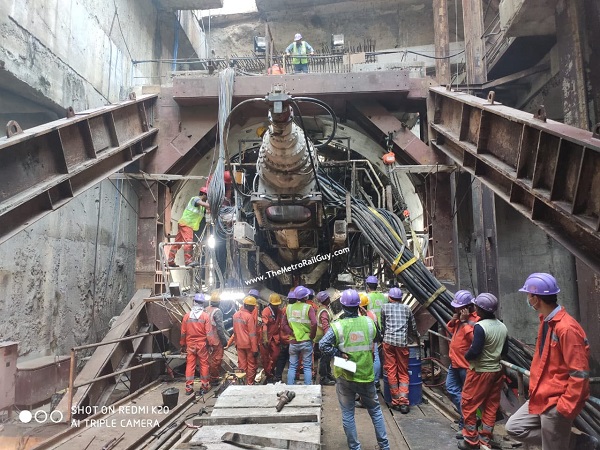 Today's relaunch is a major milestone for the project as the entire Line-2 project now has one last tunnel pending to be completed with a breakthrough to be recorded at Bowbazar Shaft. This new under construction shaft will be used to first pull out TBM Chandi in the coming months followed by TBM Urvi, which I imagine would happen towards the end of Q2 2021.
For more updates on India's metro systems, check out my Home Page!
– TMRG