France's Certifer SA on October 12, 2020 was awarded the Independent Safety Assessment (ISA) contract for systems of the 82.15 km Delhi – Meerut RRTS line project, per the National Capital Region Transport Corporation (NCRTC)'s updated website.
NCRTC invited global bids from firms specializing in testing, safety inspection and certification of rail systems in April 2020, and expects the ISA to be onboard for 1640 days (4.5 years).
Technical bids were opened on July 20 to reveal 3 bidders and financial bids were opened on September 23. Financial bids values are unknown at this time. If anyone is aware, just leave a comment below or shoot me a message via the contact page.
Bidders:
Aether Engineering Solutions Pvt Ltd
Bureau Veritas (India) Pvt. Ltd.
Certifer SA (likely in a JV with Italcertifier S.p.A)
Contract: DM/GC/COR-OF/101
Contract Title: Independent Safety Assessment for SYSTEMS of NCRTC for DELHI – GHAZIABAD-MEERUT CORRIDOR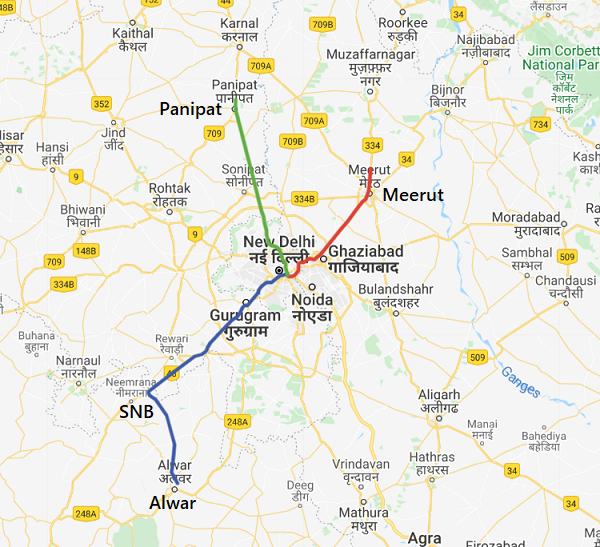 Prior to this, Certifer won similar ISA contracts across Delhi, Kolkata, Navi Mumbai and Ahmedabad metro projects.
Information on what the ISA's role is and why it's so important can be viewed here.
Bombardier trains on this semi high-speed rail line will run with a maximum speed of 160 km/hr and average speed of 100 km/hr to connect Sarai Kale Khan in Delhi with Modipuram through 22 stations located across Ghaziabad, Modi Nagar and Meerut. 8 of those stations will serve as dedicated stations for slower local Meerut Metro only services, so Certifer will have to ensure all systems work like clockwork.
Post construction, after Certifer certifies the line's systems, NCRTC will then invite the Commissioner for Rail Safety (CRS) to visit, inspect and certify the line fit for operations.
For more updates, check out the NCR RRTS section of The Metro Rail Guy!
– TMRG