BHEL, Titagarh and Medha are the three rolling stock manufacturers that have submitted bids for supplying 10 new monorail train-sets (rakes) of 4 cars each to Mumbai Metropolitan Region Development Authority (MMRDA).
MMRDA had re-invited bids for their procurement to improve frequency in August 2020 (their third attempt) with an estimate of Rs. 546 crore and completion period of 130 weeks. This time around, the tender's requirements stressed on sourcing 50% local content to align with the government's Make in India policy.
Technical bids were opened on Tuesday to reveal 3 bidders.
Bidders:
Bharat Heavy Electricals Limited (BHEL)
Medha Servo Drives Private Limited – SMH (Malaysia) JV
Titagarh Wagons Limited
Package / Contract: MONORS3
Brief Scope: Design, Manufacture, Supply, Testing And Commissioning Of 10 Nos. Of Monorail Train Sets Of 4 Cars Each And Training Of Personnel For Mumbai Monorail Project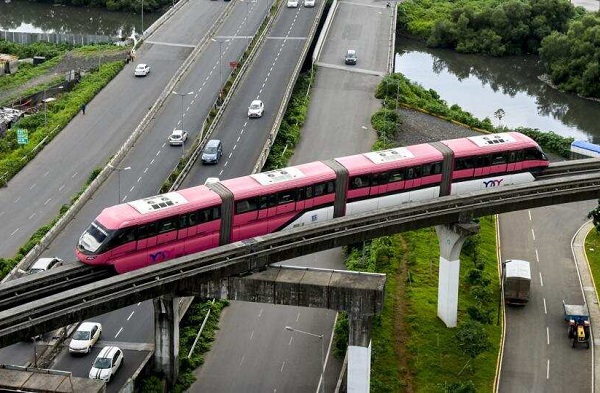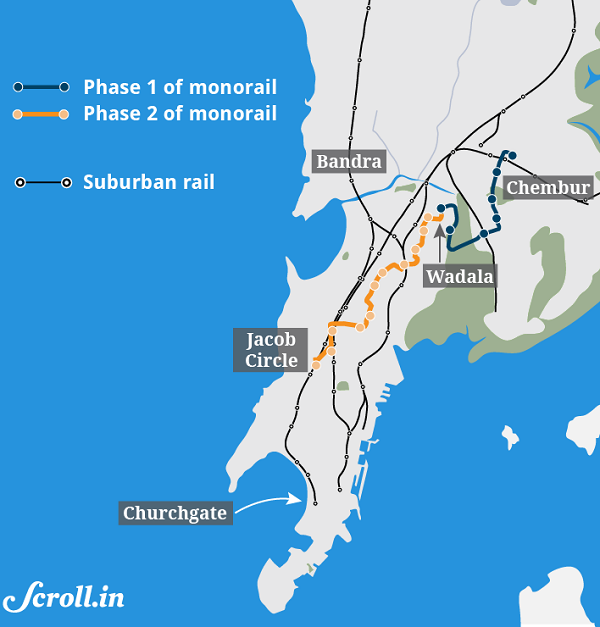 The bids have now been sent for technical evaluation which can take a couple months to complete. When that is done, the financial bids of the technically qualified bidders will be opened to reveal who's the lowest bidder and most likely contractor.
Instructions to Bidders (1.2): Preference to Make in India Policy
1.Pursuant to the policy of the Government of India, Department of Industrial Policy and Promotion (DIPP) and Ministry of Housing and Urban Affairs (MoHUA) has issued Public Procurement (Preference to Make in India), Order 2017- revision" vide No. P-45021/2/2017-B.E.-II dated 4th June 2020; an office Memorandum No. F. No. K14011/09/2014/UT-II/MRTS-Coord dated 14th November 2017 and Mandatory conditions/guidelines applicable to Metro Rail Projects vide MOHUA letter no. K – 14011 /
26 / 2018 – MRTS-II dated 27.07.2018 (placed as Annexure-I). With respect to the above policy the minimum local content in procurement value of the Rolling Stock Tender MONORS3 shall be 50%. The Bidder shall be required to provide a self certificate or a certificate from the statutory auditor or cost auditor giving the percentage only of minimum local content and this self-certificate or certificate from statutory auditor or cost auditor shall be enclosed with the bid uploaded in technical section of e-tender portal. Only percentage values shall be mentioned in these certificates and no financial values shall be mentioned.
For more updates, check out my Home Page!
– TMRG