Engineers from Sadbhav Engineering Ltd. – SP Singla Constructions Pvt. Ltd. (SEL-SPSCPL) JV on Thursday began test piling work at Dream City to construct the first elevated section of the 40.35 km Surat Metro Phase 1 project.
Sadbhav – SP Singla was awarded a Rs. 779.73 crore contract exactly 2 months ago for the 11.6 km Kadarsha Ni Nal – Dream City (Package CS1) section of the 21.61 km Line-1 which will eventually connect Sarthana – Dream City via 20 stations.
Construction on the project was formally launched by PM Modi in mid-January with a ceremonial bore taking place. Since then, the consortium has been conducting pre-construction activities, such as geotechnical investigation at multiple spots along its alignment.
The 10 stations in their section will be built at Kadarsha Ni Nal, Majura Gate (interchange with Bhesan – Saroli Line-2), Rupali Canal, Althan Tenament, Althan Gam, VIP Road, Woman ITI, Bhimrad, Convention Center, Dream City.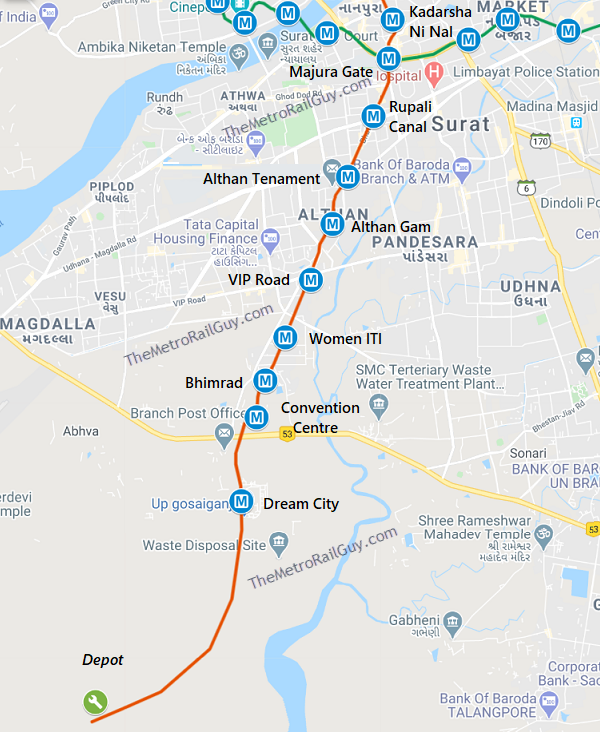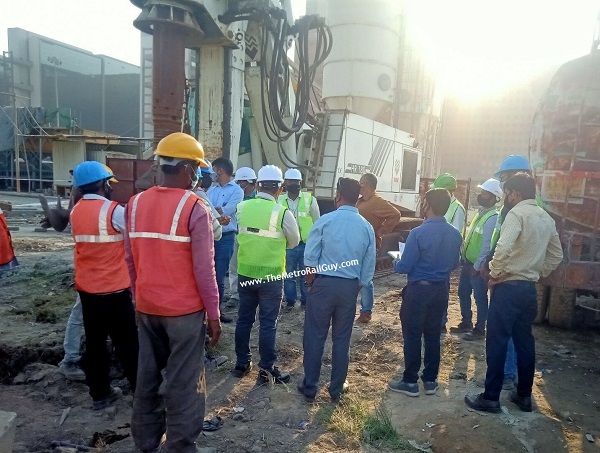 With this, Surat Metro is just one step away from entering the construction stage. And when that happens, on the site's menu I'll move it over from the 'Approved' section to the 'Under Construction' section which currently has 8 systems in different stages of construction. That'll make the Approved section empty and I suspect it'll be like that for a long time.
For more updates, check out my Home Page!
– TMRG