June 14: DMRC has issued a LOA to Alstom Transport with a value of Rs. 89.30 crore.
April 1 Update: Alstom placed a bid of Rs. 192.90 crore with tax and Rs. 96.45 crore without tax. The figure without tax, I'm told, is their actual bid which puts them just marginally above DMRC's estimate of Rs. 89.31 crore. If that's indeed the figure DMRC is going to financially evaluate the bid on, then Alstom should receive a LOA for this signaling contract in the coming weeks.
March 27 Original Post:
Alstom Transport India – the only bidder for upgrading and introducing virtual signals on the Delhi Metro's 49.31 km Yellow Line has bid twice the estimate of the Delhi Metro Rail Corporation after its financial bid was opened on Thursday.
Delhi's Yellow Line (Line-2) was built during Phases 1-3 and connects Samaypur Badli in Delhi to HUDA City Centre in Gurugram through 37 stations. This line along with the Red Line (Line-1) is equipped with Alstoms' Urbalis-200 train-control & signaling solution which has been prone to glitches due to a host of reasons.
Upgrading signaling across the red, blue and yellow lines has been in the works since at least 2019 with an aim to identify those glitches and allow affected trains to still run at regular speeds of 33-37 kmph until the next interlocking section. The end goal is to provide smoother operations and prevent overcrowding at stations.
DMRC had invited bids for its upgrade (Package SOA-001) in December 2020 with an estimated cost of Rs. 89.31 crore and completion deadline of 18 months. Technical bids were opened in February to reveal Alstom as obviously the only bidder for its contract.
Alstom's Bid with Tax: Rs. 192.90 crore
Contract: SOA-001
Brief Scope: Design, Manufacture, Supply, Installation, Testing and Commissioning of virtual signals and ATS system up gradation of Line-2. (view detailed scope here)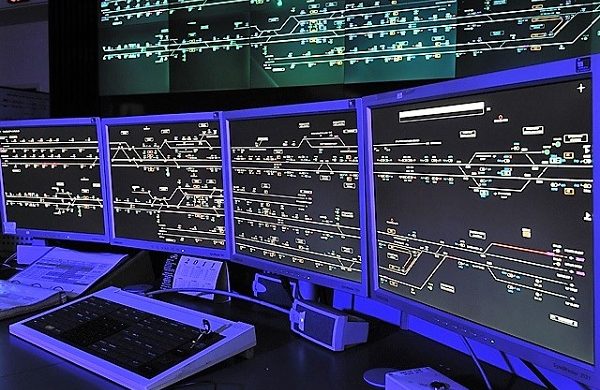 Alstom's bid puts DMRC in a tight spot. The upgrade is necessary, so DMRC will definitely be inviting Alstom for negotiating the final contract value.
I'm curious to see how this plays out because the DMRC this past week also invited bids for Red Line (Line-1)'s upgrade. The scope for it also includes allowing for short loop train operations.
For example, instead of trains running the entire length (Rithala – New Bus Stand), they can in the future be deployed on shorter & more-congested segments (eg. Inderlok – Kashmere Gate) to increase the system's throughput
Contract CS56: Design, Manufacture, Supply, Installation, Configuration / Customisation, Testing and Commissioning of Train Control and Signalling system for short looping train movement along with Virtual signal implementation, Six car to Eight car trains conversion along with Head stopping at all platforms of Line-1 and Integration of Train Control and Signalling system of Line-1 with Third Party ATS system
Technical bids are planned to be opened on May 4 and I'm expecting Alstom to be the only bidder for this as well.
For more updates, check out my Home Page!
– TMRG