18 construction firms in mid-October submitted tenders to construct the 9.983 km Package 17 (Bhoj to Morbe) of the 1350 km Delhi – Mumbai Expressway (DME) project's JNPT Spur.
The 92 km spur in Maharashtra will connect Virar with Jawaharlal Nehru Port via an 8 lane greenfield access-controlled road skirting around Mumbai. Its construction has been divided into 5 packages: 14, 15, 16, 17 and 18.
Technical bid evaluation is underway for Package 14 (12 bidders) and 15 (17 bidders), while financial bids for Package 16 have been opened. If someone is aware of its winner, then leave a comment below or connect with me through the Contact page.
Package 17 includes a 4.39 km tunnel through the 214.73 sq km Matheran Eco-Sensitive Zone. NHAI invited tenders for its construction in May with a 2.5 year deadline.
Bidders:
Adani Road Transport
APCO Infratech
Ceigall India
Dilip Buildcon
DRA Infracon
DP Jain and Company
GR Infraprojects
HG Infra Engineering
IRCON International
J Kumar Infraprojects
JSC Buer
Megha Engineering and Infrastructures
Montecarlo
Patel Infrastructure
PNC Infratech
Roadway Solutions India Infra
Shankarnarayana Constructions (SNC)
Vishwa Samudra Engineering
Scope: Construction of Eight Lane Access Controlled Expressway from Km 69.800 to Km 79.783 (Bhoj to Morbe Section-SPUR of Vadodara Mumbai Expressway) in the state of Maharashtra on Hybrid Annuity Mode under Bharatmala Pariyojana (Phase II-Pkg XVII)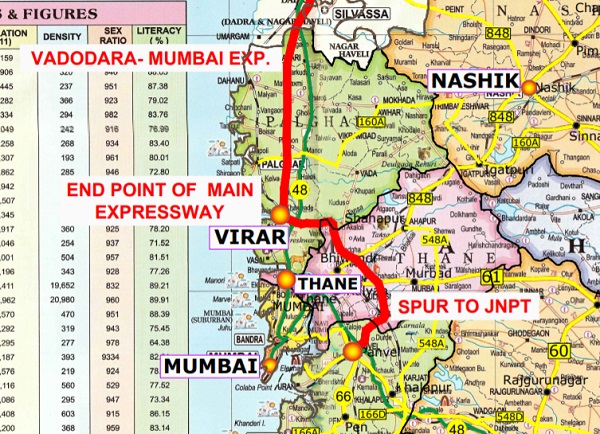 All 18 bids are currently under technical bid evaluation which can take a couple months to complete. When that is completed, the financial bids of the technically qualified bidders will be opened to reveal who's the lowest bidder and most likely contractor.
The project's feasibility report has a detailed description of its route with a list of interchanges, major and minor river bridges.
The entire Delhi – Mumbai expressway has been divided into 4 sections with a total of 52 tenders / packages – see a list and their status here.
As shared earlier, while sections of this project may open in 2022, ongoing long tendering delays makes me believe the entire project will be ready no sooner than 2024.
For more updates, check out the Expressways section or my Home Page!
– TMRG