Workers from ITD Cementation have over the past month reached the bottom of Bowbazar Shaft to begin dismantling two tunnel boring machines that built a portion of Kolkata Metro's east-west Line-2.
Both Ø6.65m Herrenknecht EPB sister machines are currently facing one another at Bowbazar where TBM Chandi (S-615), working on the west-bound down-line tunnel between Esplanade – Sealdah, came to an abrupt halt in August 2019 after it hit an aquifer which led to heavy soil displacement and collapse of several buildings.
Pending tunneling work of 800m was completed by TBM Urvi (S-616) with a historic final breakthrough for the entire 16.34 km line getting recorded in May 2021.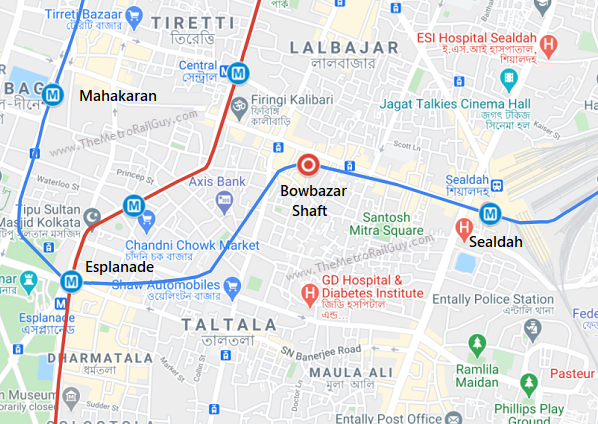 Here are some snaps shot at different times over the past 30 days. Barring Urvi's cutterhead, parts of Chandi (facing east towards Sealdah) are being pulled out first.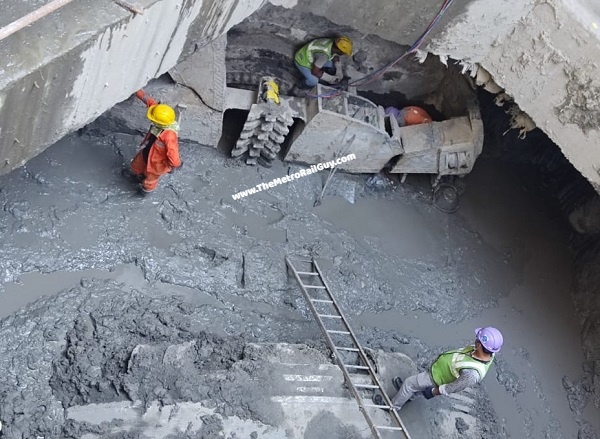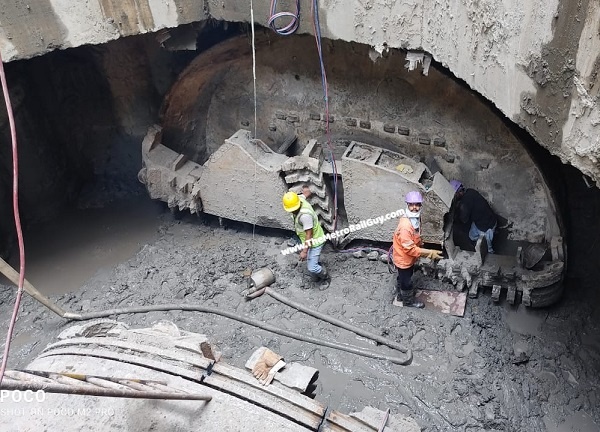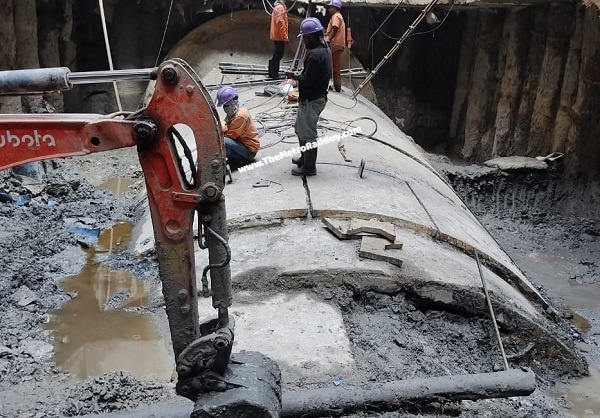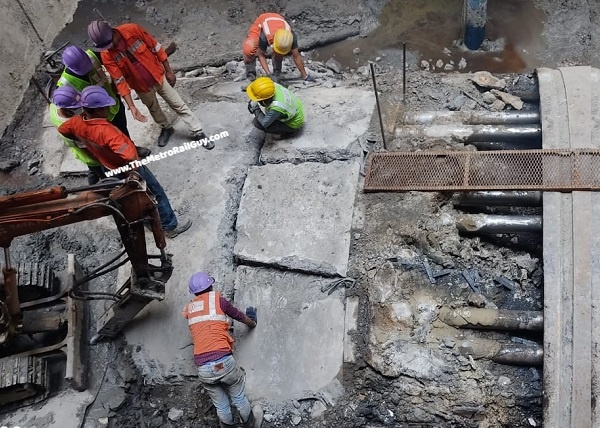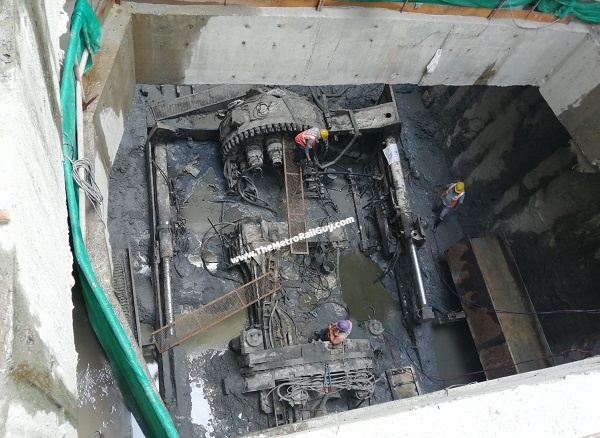 After both machines' parts are removed, the base slab RCC flooring and roof work will be completed, and soil will be backfilled.
While the 2.1 km Phoolbagan – Sealdah section of Line-2 should open in Q2 2022, I see the rest of the line (Sealdah – Howrah Maidan) opening up no sooner than mid-2023 looking at the quantum of pending systems, architectural finishing, testing and other activities to go.
For more updates, check out the Kolkata section or my Home Page!
– TMRG