Delhi Metro Phase 5 – Information, Route Maps, Tenders & Updates
Menu: News & Construction Updates | Overview | Phase 1 Info | Phase 2 Info | Phase 3 Info | Phase 4 Info | Phase 5 Info | Metrolite Project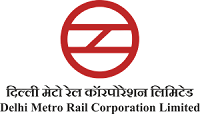 Phase V Information
Delhi Metro's Phase 5 project is currently not on the drawing board. Mangu Singh, former Managing Director of the Delhi Metro Rail Corporation (DMRC) in 2016 mentioned that Phase 4 will likely be the last phase of the Delhi Metro network's development. In 2019, the MD mentioned the DMRC will take a call on it midway during the construction of Phase 4.
That said, plans change all the time. By the time construction on Phase 4 nears completion in 2025, there's a great possibility of new lines getting proposed for development within Delhi's core and the National Capital Region to densify the network and connect new places within Noida, Gurgaon, Faridabad, Ghaziabad, Loni, Sonipat, Rohtak etc.
Estimated Cost: N/A (Pending Route Finalization & Approval)
DMRC's Phase 5 Deadline: Not Finalized (Pending Route Finalization & Approval)
My Completion Estimate: 2032 (no sooner, if approved by state government in 2025)
Phase V Route Map
Delhi Metro's Phase 5 route map will be created and added here along with DMRC's official PDF map whenever plans are announced.
Tenders
Latest Delhi Metro (DMRC) tender notices can be viewed on the DMRC's website. News on these notices, their bidders, awarded tenders and contracts are covered in further detail on the news & construction page.
Click on 'News & Construction Updates' below for project news, progress and updates.
Menu: News & Construction Updates | Overview | Phase 1 Info | Phase 2 Info | Phase 3 Info | Phase 4 Info | Phase 5 Info | Metrolite Project
Page last updated: April 24, 2023. Have a question or spot an error? Let me know here.