This is going to be a really short & quick post.
First of all, I'd like to wish each and everyone of you a Happy New Year! 🙂 I also want to make a quick shout-out to all the engineers & construction workers who've built and continue to build metro systems across all cities & now towns in India.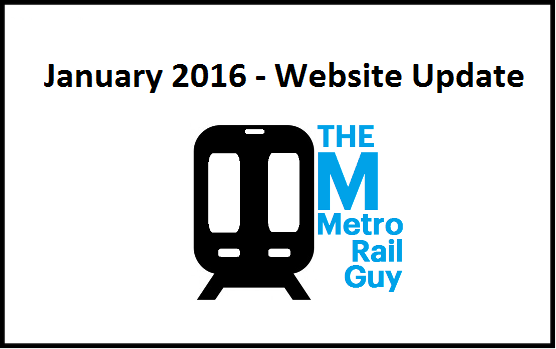 Here are 2 key site updates I'd like to share with you which some of you might have already noticed. The genesis of these updates come from my first Feedback Request in October and have admittedly taken a lot more time to test, write and publish than I would have liked.
1) The font style has been changed to become more legible.
2) I've started creating and linking information pages for each metro system in India. I started from the top of the list in the 'Cities' tab (that would mean Ahmedabad) and at the time of writing this post, I've made my way down to Hyderabad. These information pages contain details on what is built, what is under construction and what is planned in each city along with a bunch of maps showing the alignment of the metro lines. With this initiative, I hope to provide a good overview of each metro project so that it becomes easier to follow my posts.
To access these pages, simply hover over the 'Cities' tab at the top of this page → hover over a city's name → click on the 'Information' link to its right as demonstrated below: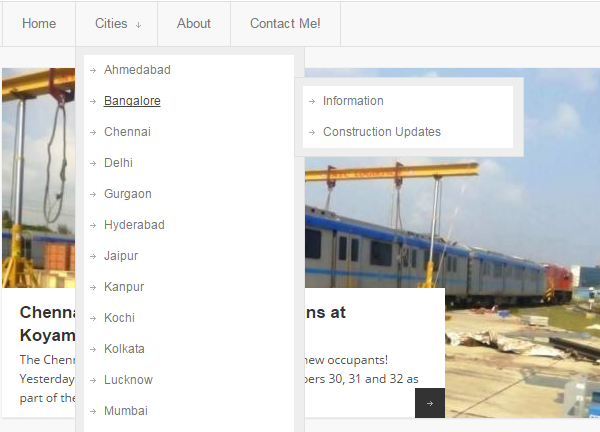 And if you click on the 'Construction Updates' link, then that will take you to the archive page for each city. Over the next couple weeks, information pages for all cities listed below Hyderabad will also be added, so do keep checking back!
I'm always looking for suggestions & feedback, so please feel free to drop me a message below in the comments section or send me an email via the contact page. 🙂
– TMRG