Yesterday, engineers from J Kumar Infraprojects, who are responsible for constructing package CA-02 from Aarey Station to Magathane Station, completed casting their first pier for the elevated viaduct of Mumbai Metro's new 16.5 km Line-7 between Andheri East and Dahisar East. Rebar for pier P-62 in Malad, close to the proposed Pathan Wadi Station's site, was tied up on December 22 following which the contractor on December 23, aided by formwork, began pouring concrete to begin casting work.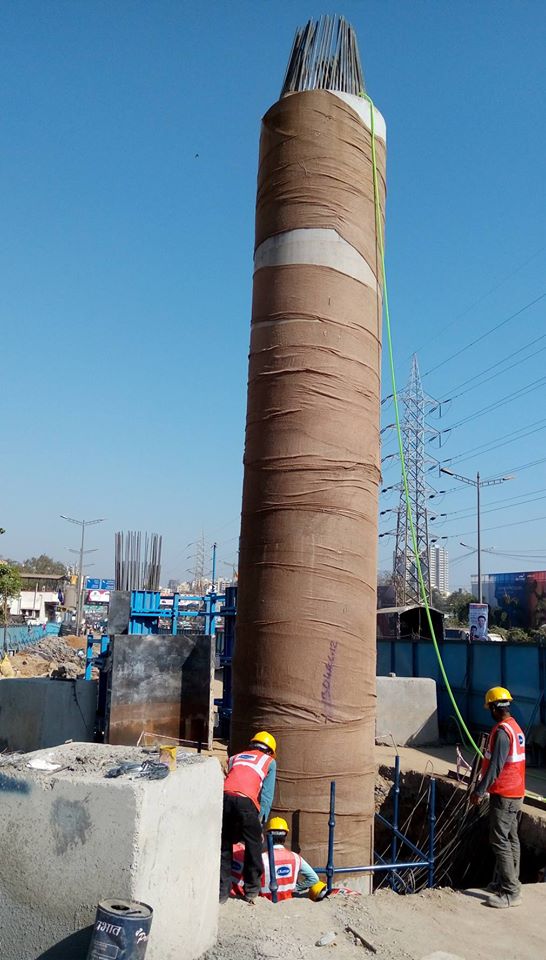 Elsewhere on the line, Simplex Infrastructures on package CA-01 and NCC on package CA-03 have begun work on their 1st piers just north of the Hub Mall in Goregaon and in Borivali opposite the local METRO Cash & Carry store respectively. Watch out for similar posts on them soon. 😀
For more updates, check out the Mumbai section of the Metro Rail Guy!
– TMRG