Shared this update on Twitter earlier today, but reposting for those not on it.
Late last month we saw a glimpse of Bangalore Metro's upcoming Chickpet Station in my monthly update post. Now here's a post with some new images shot from within the station premises that primarily shows shuttering work underway by Coastal-TTS JV's workers to build the station's roof-slab.
For those unaware, the BMRCL and Karnataka government have publicly been targeting to open this station, part of the pending 12 km section of the Green Line between Sampige Road – Yelachenahalli, in April 2017 (and remain adamant about it), but are internally working towards meeting another deadline. As we approach that time frame, it's now only a matter of time for them to announce a new deadline. Perhaps it'll be done in February? or maybe they'll push the impending announcement right up to March-end? We'll wait have to wait and see.
Images: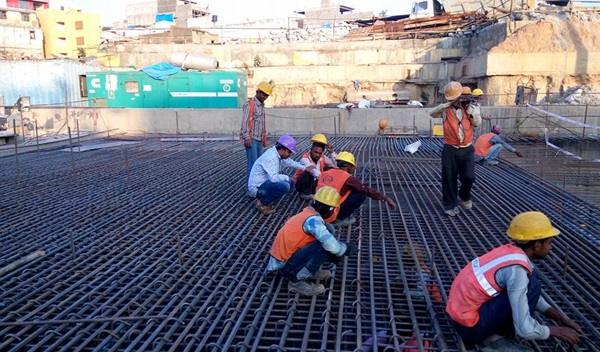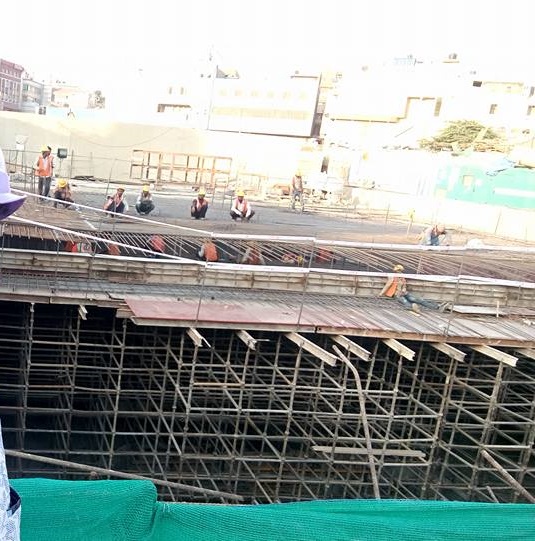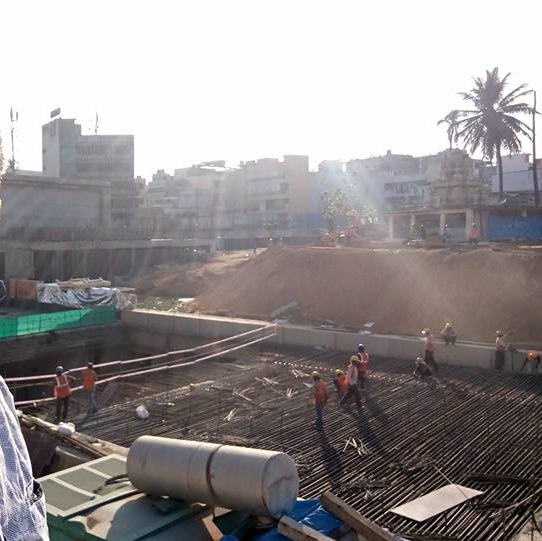 @TheMetroRailGuy This is the view from the other end. April 17 deadline looks improbable #BangaloreMetro #bangalore #bmrcl pic.twitter.com/FCxTlUhQcO

— Pradeep Premakumar (@pradeep1800) January 7, 2017
Interior finishing and sub-system installation work will begin only after civil work is complete and the site is available for the other contractors to freely perform their job. With tardiness in work continuing beyond the tunneling phase, I'm going to revise my estimate for the opening of this line (and overall Phase 1 project) to 2018 – as some of you have suggested all along.
For more updates, check out the Bangalore section of The Metro Rail Guy!
– TMRG