On April 3, workers from IL&FS Engineering commissioned their 2nd launching gantry in front of RV College of Engineering in Pattanagere to launch precast segments for building the viaduct of Bangalore Metro Purple Line's 8.814 km western extension to Challeghatta. This milestone at Pier P571 was accomplished by IL&FS 24 months after they won a contract to build the 3.945 km Reach 2A package of the Bangalore Metro's 72 km Phase 2 project between Mysore Road and Pattanagere.
The 1st launching gantry was commissioned in January 2017 in Nayandahalli, and as per the April newsletter 10 spans had been completed by the end of March 2017.
The western extension of the line is being built in 2 parts by IL&FS (Reach 2A) and Soma Enterprise (Reach 2B) and consists of 7 new stations at Nayandahalli, Rajarajeshwari Nagar, Bangalore University, Pattanagere, Mailasandra, Kengeri and Chellagatta (recently added). The extension's first pier started to take shape at Nayandahalli in May 2016.
Some images shot at different times over the past 3 weeks: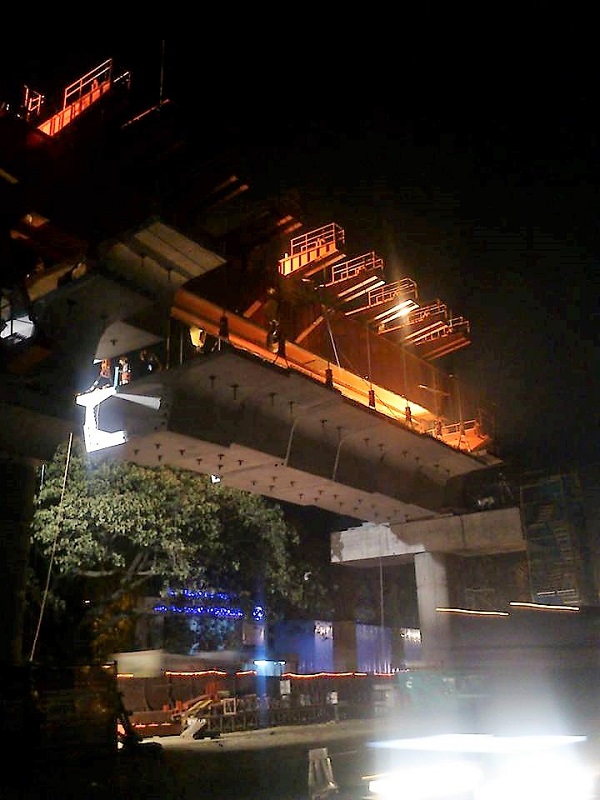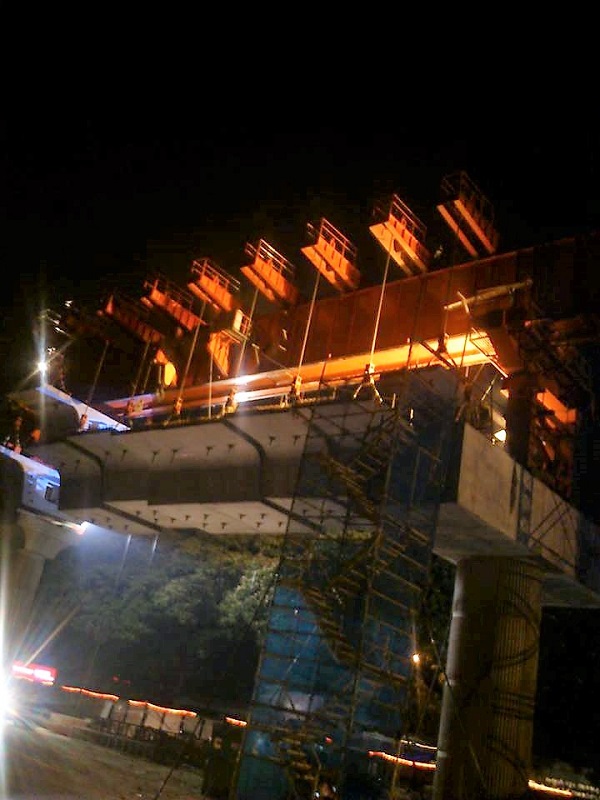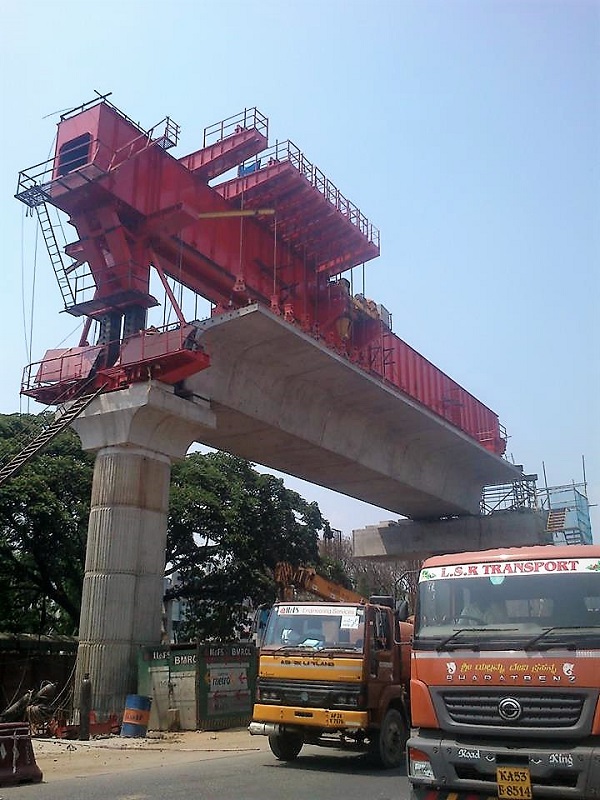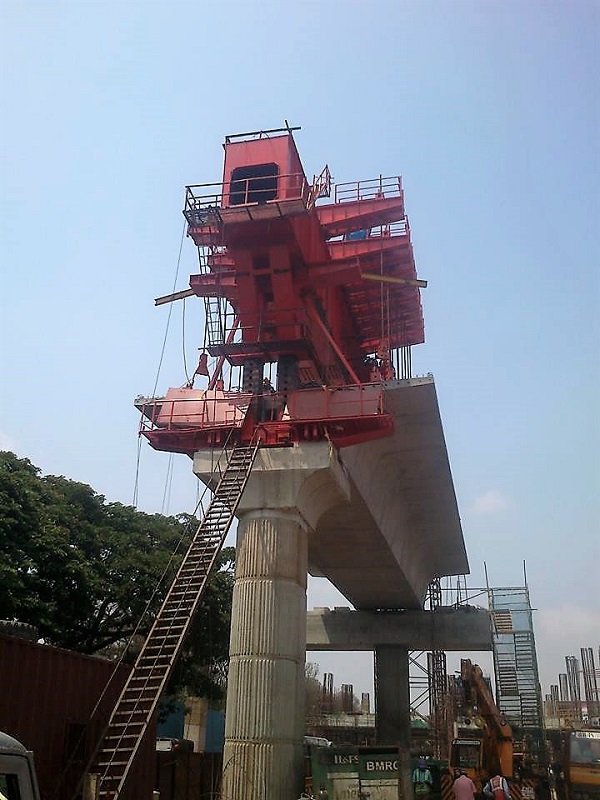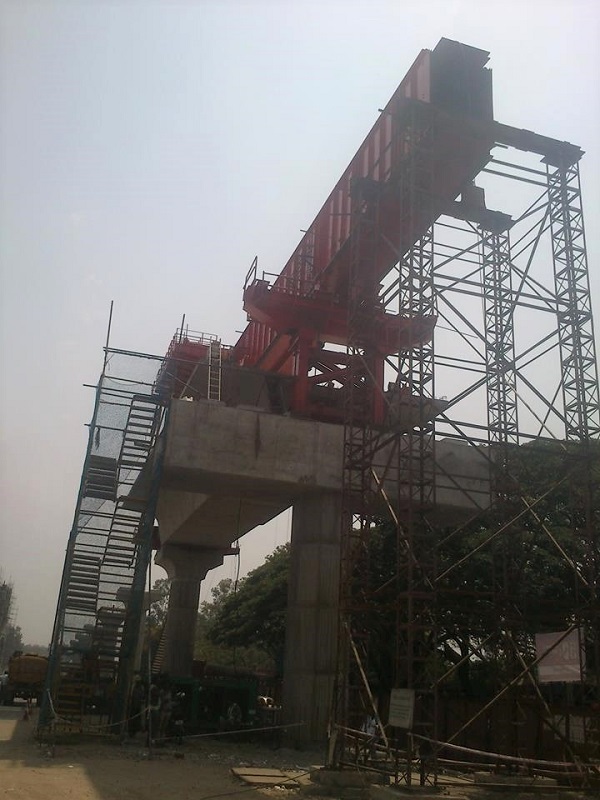 Each segment weighs 40 tons and usually 10 segments are required to build one span between two adjacent piers. As per BMRCL's April newsletter, 341 segments had been cast by the end of March 2017.
On the southern end of the Pattanegere Station, Soma Enterprise has started setting up their 1st launching gantry which'll build the line's Reach 2B viaduct in the opposite direction heading south. Some images: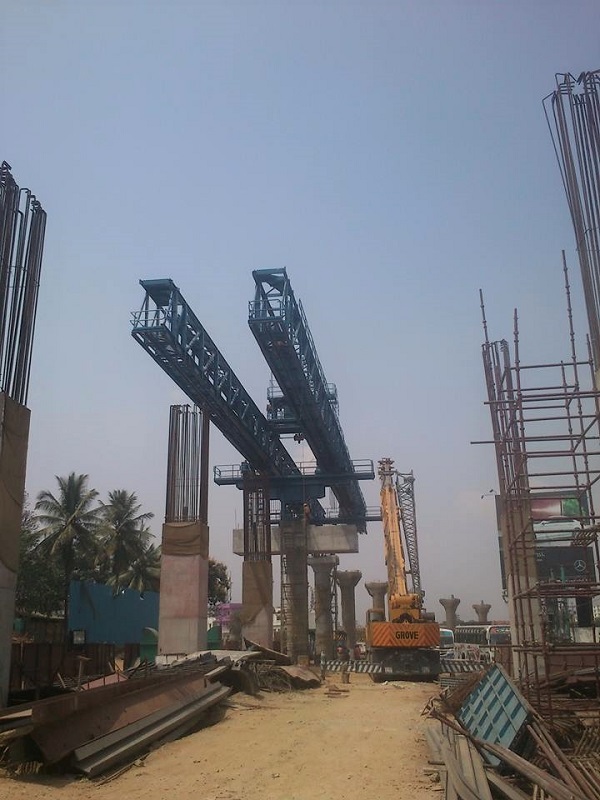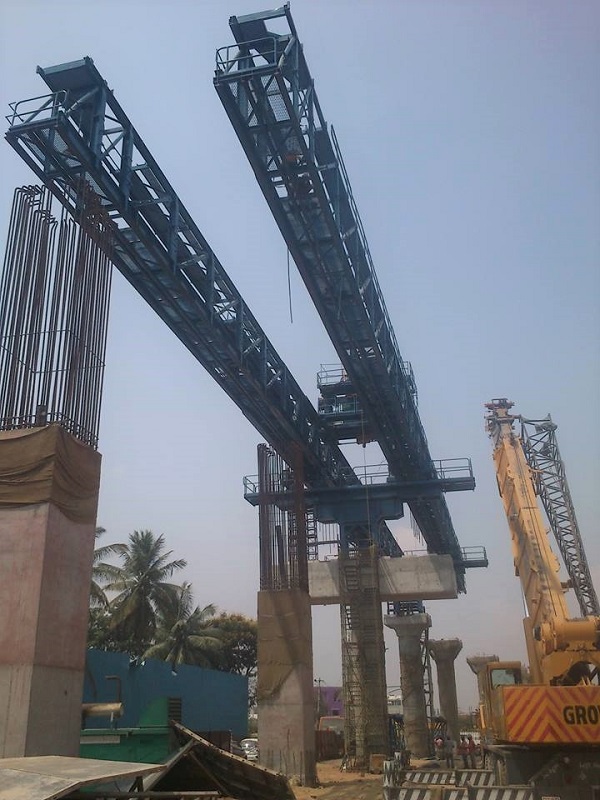 Here's my go-to video to demonstrate how a Launching Gantry works its magic with precast segments to build modern segmental viaducts and bridges:
For more updates, check out the Bangalore section of The Metro Rail Guy!
– TMRG