Day#3 – the final day of safety inspections on Bangalore Metro Green Line's 12 km pending section just came to a wrap. KA Manoharan, the Commissioner of Metro Rail Safety (CMRS), and his team today inspected Majestic, Chickpet & KR Market underground stations, and also took an end to end ride from Hessaraghatta Cross (Nagasandra) to Yelachenahalli due to which the line was closed down for commercial services at 2 pm for the rest of the day.
The team started their 3-day final inspection of the line on Monday and first visited the 8 km National College – Yelachenahalli elevated Reach-4 & Reach-4A sections. On Tuesday, they inspected the 4 km UG-1 underground section from Sampige Road to National College, and at the end of the day indicated that they might need an additional day (Thursday) to inspect if the need arises.
Depending on our inspection on Wednesday, we can finalize if we have to inspect the line any further. I will have to make sure the entire service is safe for people and only then issue the safety certificate
– KA Manoharan to TOI 
June 1 Update – Inspections are confirmed to be carried out on Thursday as well. The team will visit the line's Peenya Depot in north Bangalore and the system's Operations Control Centre at Baiyappanahalli Depot.
Schedule for today – for station codes see this list. They squeezed in a visit to Chickpet, KR Market stations as well as an additional visit to Majestic Station.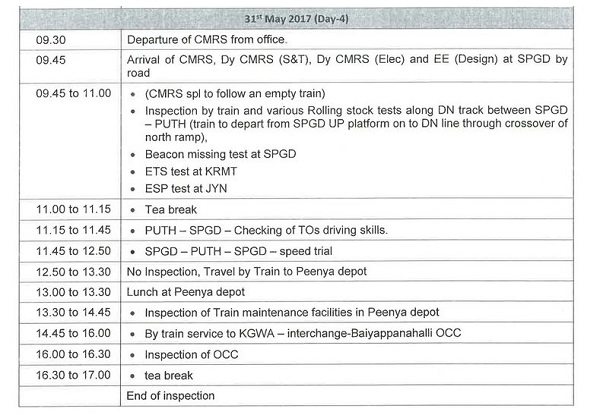 Images: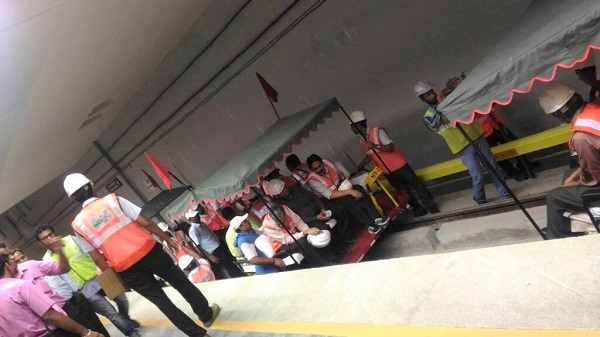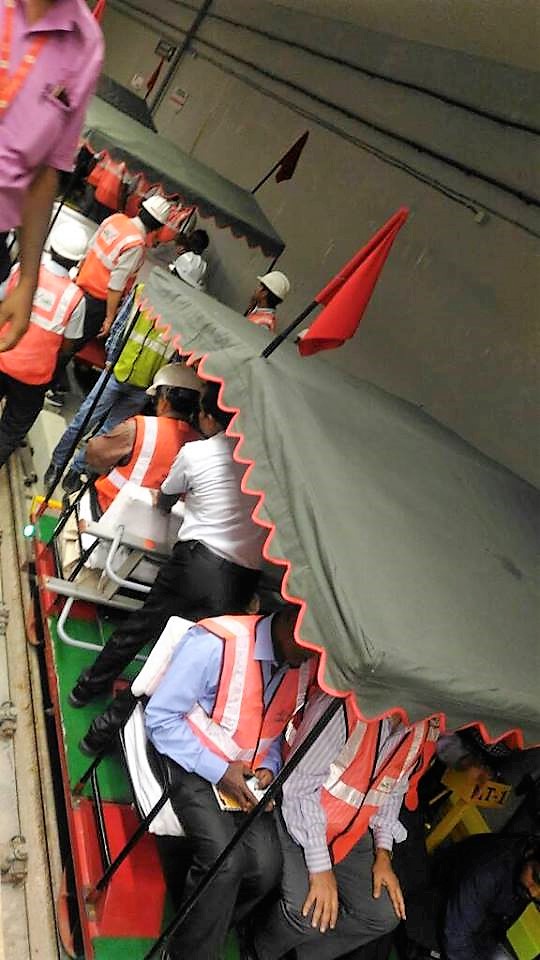 As mentioned yesterday, the CMRS' team will include today's observations in their final report which is expected to be submitted to the BMRCL by the end of this week. That report will include train operation suggestions, any necessary infrastructure corrections & completions required prior to starting commercial operations, and whether an approval or conditional-approval has been granted or not.
For more updates, check out the Bangalore section of The Metro Rail Guy!
– TMRG