Last month, the Hindustan Construction Company – OJSC Mosmetrostroy JV completed casting their first batch of concrete segments for building the twin tunnels of the 4.049 km UGC-02 section of Mumbai Metro's 33.5 km Colaba – SEEPZ line. They are the 3rd contractor, after CEC-ITD-TPL JV on package UGC-04 and L&T-STEC  JV on package UGC-01, to begin this stage of construction.
Roughly 2700 segments are expected to be cast by the HCC-OJSC JV for package UGC-02 (CST – Kalbadevi – Girgaon – Grant Road – Mumbai Central), on the southern end of the line, using molds at their casting yard in Wadala, stacked up like this, transported on-site and be fed into the 2 Terratec hard rock dual-mode TBMs which are planned to be commissioned in the last quarter of this year for excavating & building this section's tunnels.
Casting work began in on April 29 at HCC-OJSC'S yard in Wadala.
Video – 1st concrete pour:
First pour of segment concrete @HCC wadala Casting yard #tnareadymix #mumbaimetro #mumbai #readymixconcrete #welovetopour #construction pic.twitter.com/SCb4qwzbR7

— TNA Readymix (@TNA_Readymix) May 1, 2017
Images: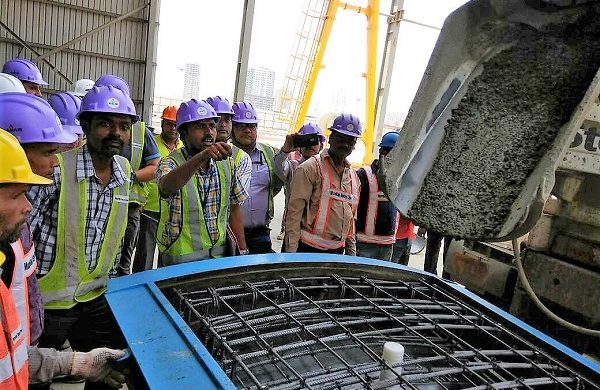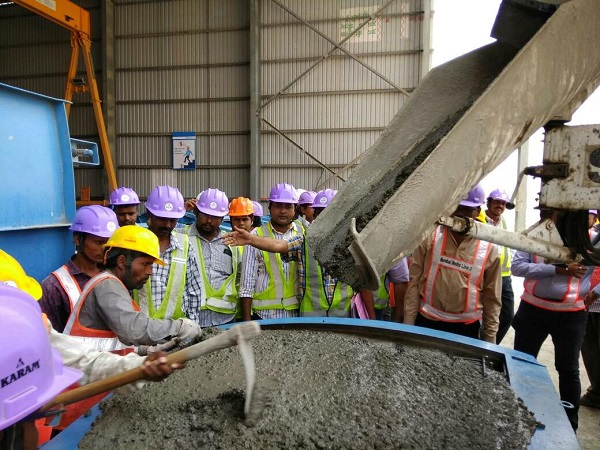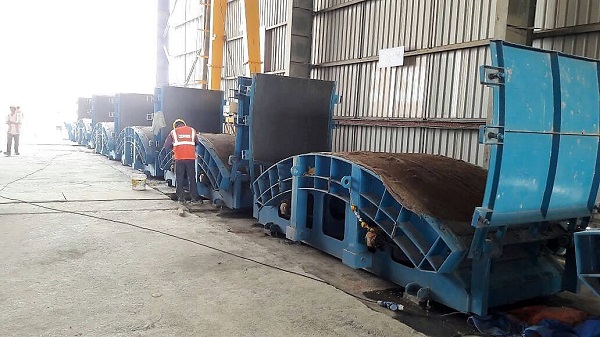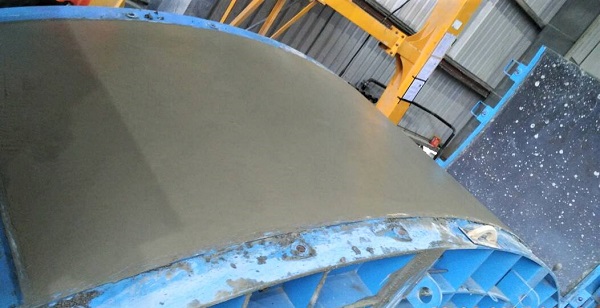 Earlier this week, the segments were joined together to form a test ring:
A tunnel ring is typically 1.4 m wide, and consists of 5 segments + 1 'key' segment. For the entire 33.5 km line, approximately 40,000 segments will be cast for all 7 civil packages.
I've shared this before but it's a perfect time to rewatch this excellent video demonstrating how the segments will be used to build rings for Mumbai Metro's tunnels when the 17 TBMs are commissioned one after the other from the under construction TBM shafts later this year. Skip to 5 mins and 15 seconds if it doesn't automatically do so.
For more updates, check out the Mumbai section of The Metro Rail Guy!
– TMRG