Parts of TBM T-61, a Ø6.68m dual-mode tunnel boring machine, made a touch-down at Mumbai Port this Sunday after getting shipped from Terratec's plant in Guangzhou, China.
This Ø6.68m Earth Pressure Balance (EPB) machine passed factory acceptance testing (FAT) on September 21 and will be deployed by the J Kumar Infraprojects – China Railway Tunnel Group JV along with 2 other new dual mode rock TBMs (T-60, T-62) and 2 refurbished TBMs (S-63, S-64) to build twin tunnels on the line's 4.94 km package UGC-05 (Dharavi Station – CSIA T1 TBM receiving shaft) and 4.45 km package UGC-06 (CSIA T1 Station – Marol Naka TBM receiving shaft).
As per the tunneling plan, T-61 will be deployed exclusively to build the 4687m down-line tunnel between Vidyanagari – Santa Cruz – CSIA T1 and Sahar Road –
Here's a snap of Vidyanagari Station's northern-end getting ready for deploying TBMs T-60 and T-61 –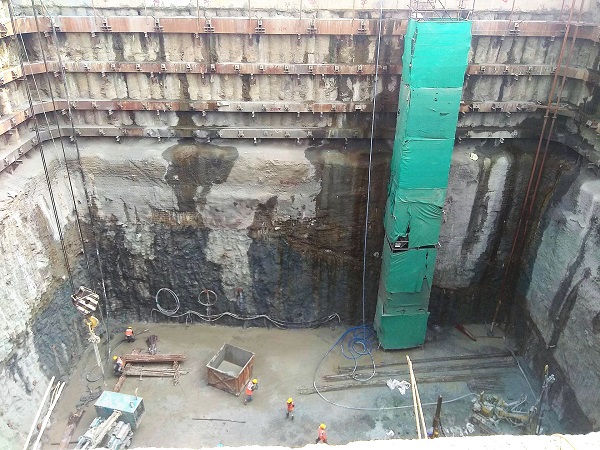 With this development, 6 out of 17 TBMs are now in the city. Of those, TBM S-1073 was commissioned earlier this month while two TBMs are planned to be commissioned later this month –
• TBM T-58 at CST Station towards Kalbadevi Station on package UGC-02
• TBM S-1074 at Nayanagar Shaft towards Sitladevi Station on Package UGC-04
For more updates, check out the Mumbai section of The Metro Rail Guy!
– TMRG