Following a small puja, engineers and workers from the Hindustan Construction Company – OSJC Moscow Metrostroy JV yesterday commissioned T-58 – their first of 2 Terratec tunnel boring machines at the Chhatrapati Shivaji Terminus (CST) Station's northern end in Mumbai. After TBM S-1073, this is the 2nd of 17 TBMs to be commissioned for building Mumbai Metro's new 33.5 km Line-3 tunnels.
This Ø6.68m 817 tonne dual-mode TBM successfully passed factory acceptance testing (FAT) in July 2017, arrived at the city's port in mid September and was lowered into the shaft for assembly towards the end of October.
The TBM's assignment includes excavating 3817m of tunnels for the up-line from CST → Kalbadevi → Girgaon → Grant Road → Mumbai Central as part of the 4.049 km package UGC-02 (Chhatrapati Shivaji Terminal Station – Mumbai Central's TBM receiving shaft), which was awarded by the Mumbai Metro Rail Corporation Ltd. in July 2016.
Video of cutterhead being tested in mid-November –
Video – TBM T-58's cutterhead being tested inside #Mumbai Metro Line-3's CST Station Shaft. This and S-1074 at Nayanagar Shaft are planned to be commissioned by month-end ? pic.twitter.com/nOjLCZctI2

— The Metro Rail Guy (@TheMetroRailGuy) November 21, 2017
As of now, 2 out of 12 temporary rings have been erected/built within the station's shaft, before excavation and permanent ring activity begins in December. Some images –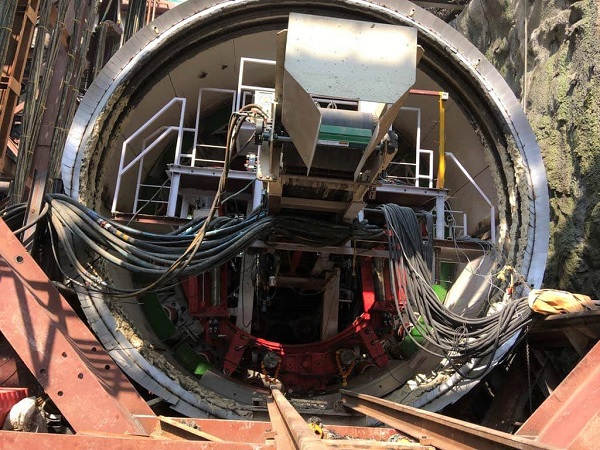 Next up, TBM S-1074 is planned to be commissioned on December 4 for building the down-line tunnel from Nayanagar Shaft towards Sitladevi Station.
December 4 Update – Today an "official" launch ceremony was held for MMRCL's MD and other officials to witness. A total of 7 temporary rings have now been erected. Some images –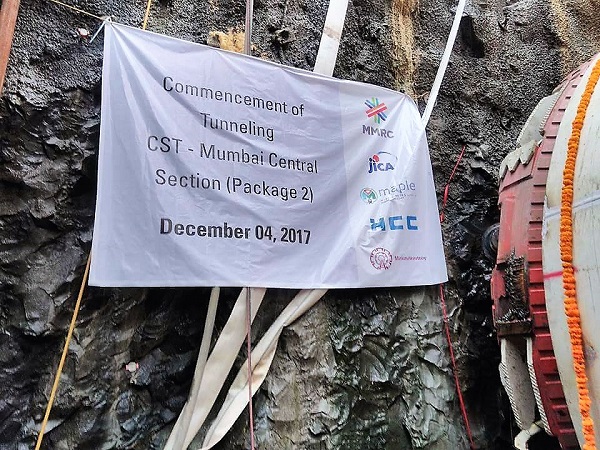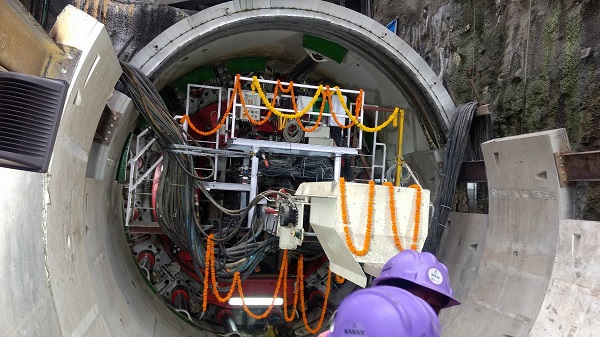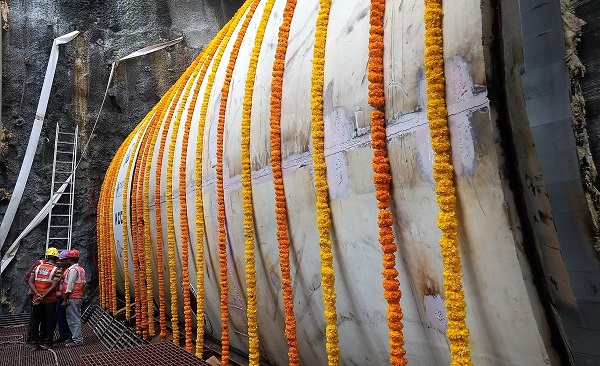 For more updates, check out the Mumbai section of The Metro Rail Guy!
– TMRG