The Delhi Metro Rail Corporation on Thursday evening announced that they've received the final statutory approval from the Commissioner of Metro Rail Safety (CMRS) for starting commercial operations on the 20.6 km Majlis Park – Durgabai Deshmukh South Campus section of Delhi Metro's new 58.59 km Pink Line (Line-7).
The CMRS had conducted a thorough 3-day final inspection of the line between February 26-28, and at this time it isn't known if the approval was outright or conditional. If conditional, I'll add the conditions below whenever they are known.
Update – Here's the detailed approval which lists out all the conditions that the DMRC has to follow. Note that the line's length has been mentioned to be 21.565 km long which is a little higher than the 20.6 km figure they've released in the past.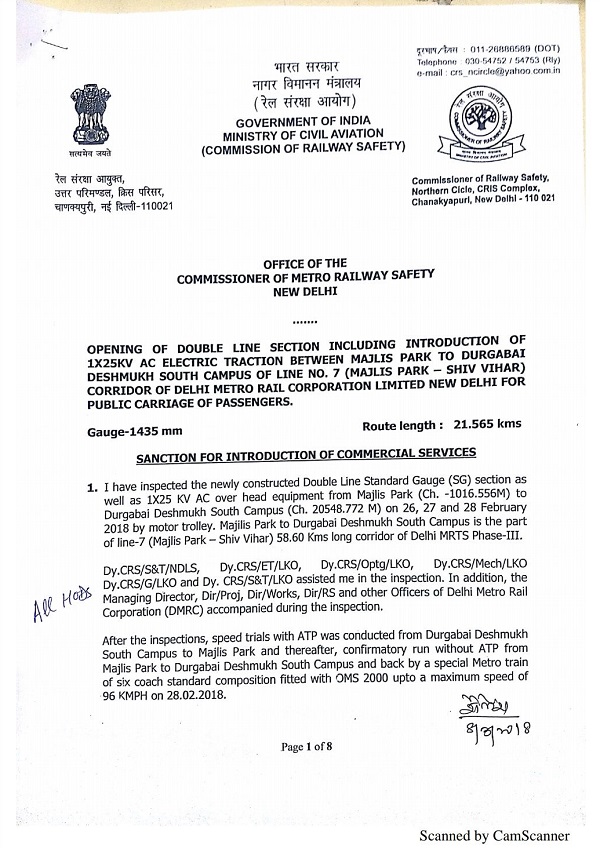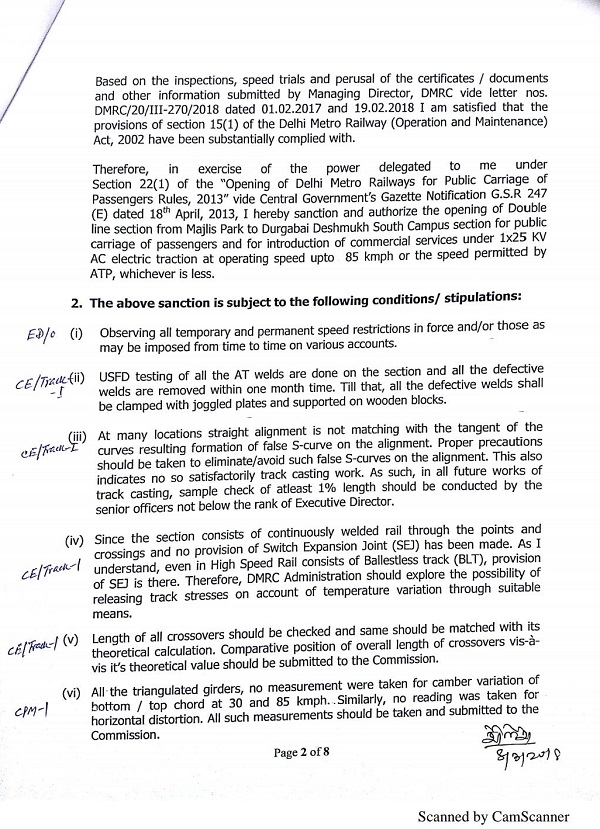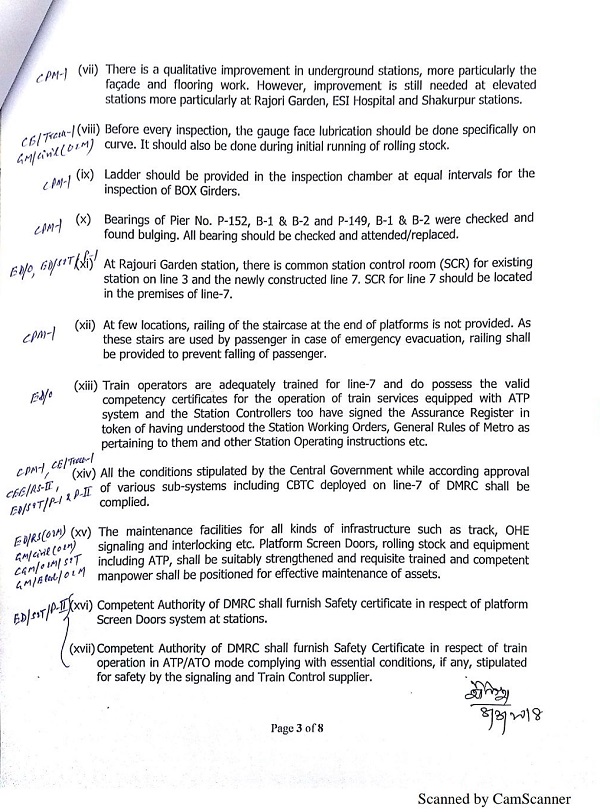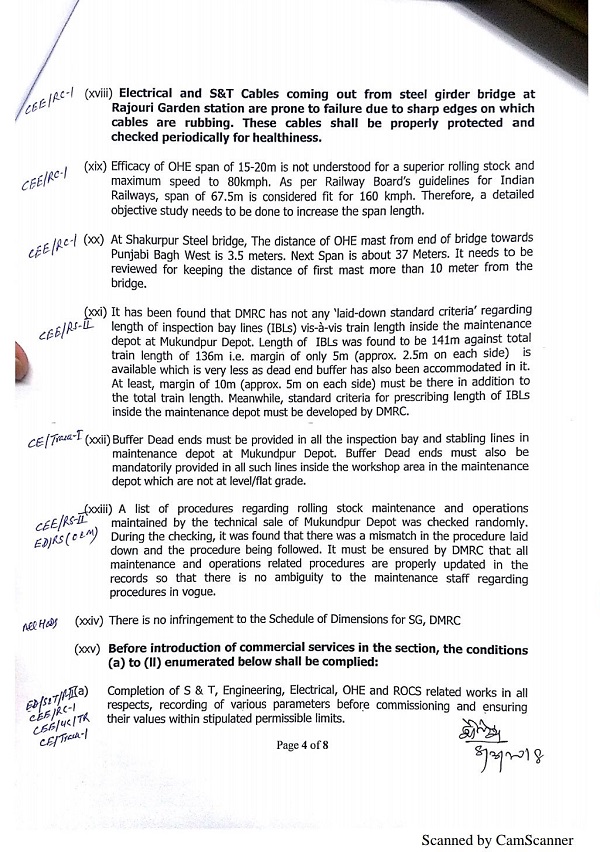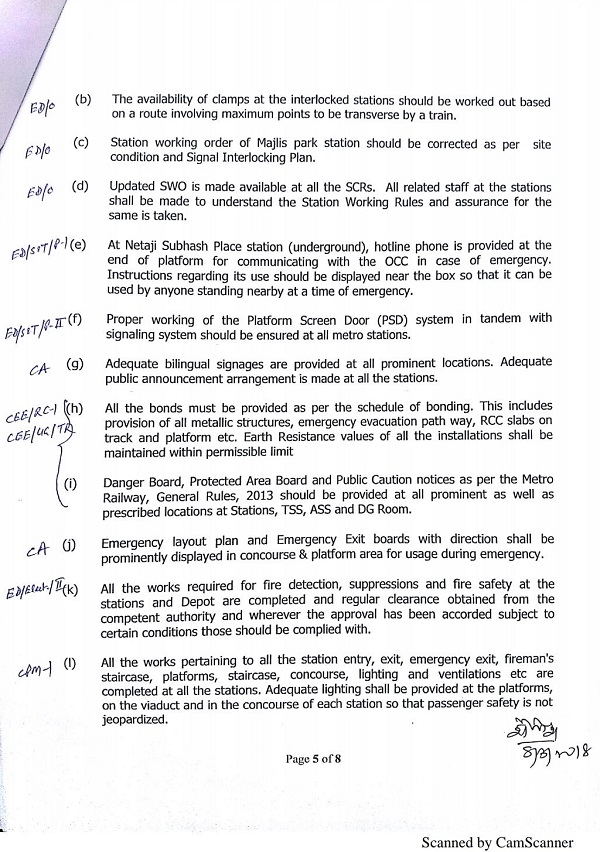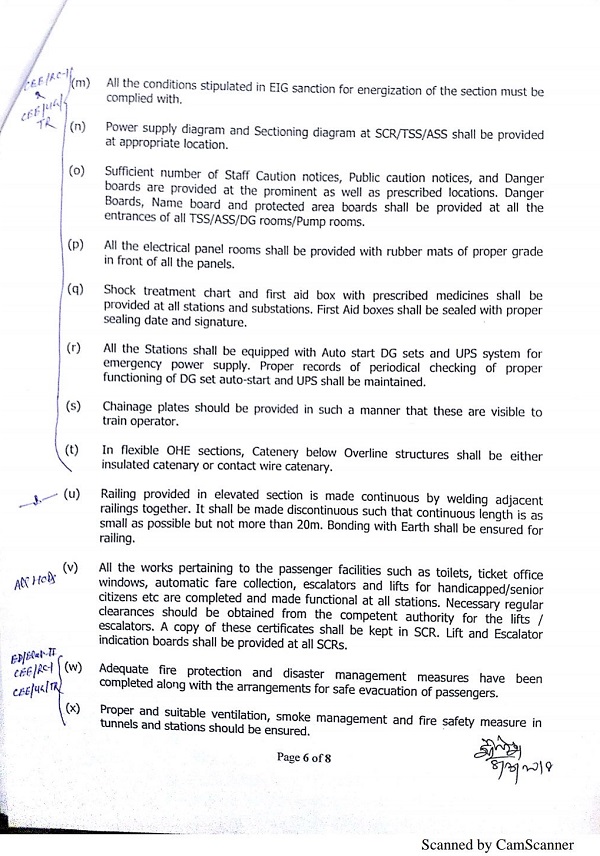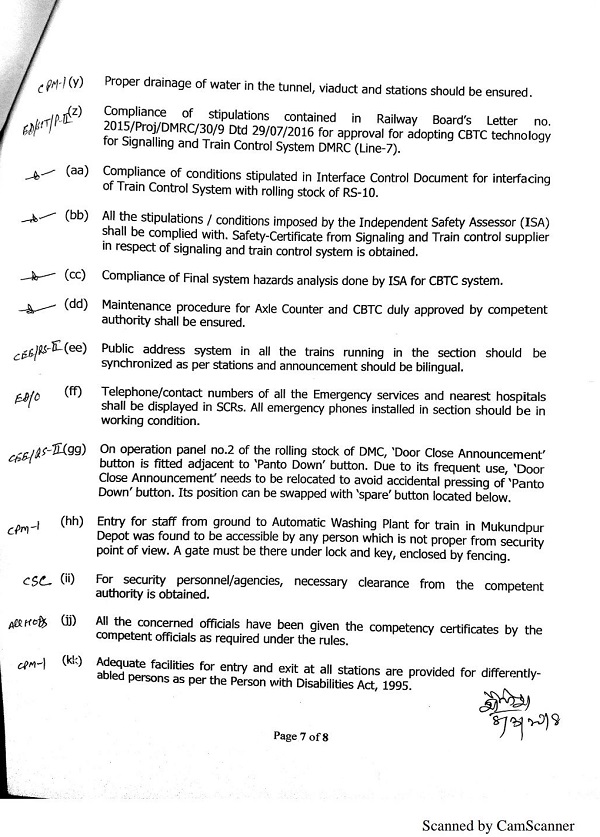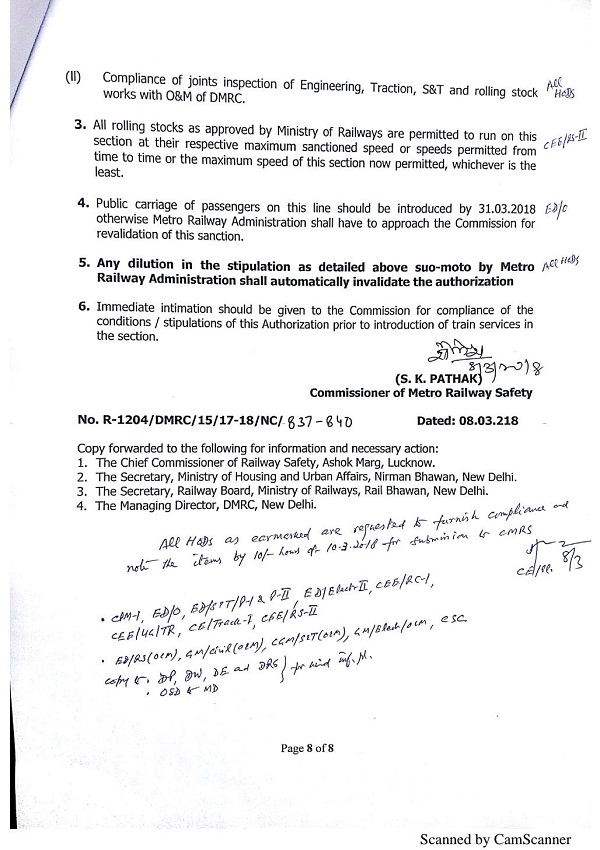 This is what Anuj Dayal, DMRC's Executive Director of Corporation Communications, mentioned in a brief press release –
The DMRC has received the clearance from the Commissioner of Metro Rail Safety (CMRS) for the opening of the Majlis park-Durgabhai Deshmukh 20.6 km long Metro section on Thursday. This line is likely to be opened for commercial operations next week after completion of all stipulations specified in the sanction.
Inauguration and commercial launch dates haven't been announced yet and now depends on (1) how quickly DMRC takes corrective action in meeting the CMRS' requirements & suggestions (if any) for safely operating the line, and (2) the availability of local & national ministers wanting to attend the event.
This 20.6 km section of the line includes 12 stations (8 elevated and 4 underground) at Majlis Park, Azadpur (interchange with Yellow Line), Shalimar Bagh, Netaji Subhash Place (interchange with Red Line), Shakurpur, Punjabi Bagh West, ESI Hospital, Rajouri Garden (interchange with Blue Line), Mayapuri, Naraina Vihar, Delhi Cantonment and South Campus –
Images from the first day of inspections can be viewed here and some from inside Naraina Vihar Station can be viewed here.
Here are some more general images –
Stay tuned for the inauguration and launch dates to be announced. It's only a matter of a couple days now.
Update – the line will be inaugurated and open for services on March 14 2018 – see details.
For more updates, check out the Delhi section of The Metro Rail Guy!
– TMRG