In November-December 2019, tunnel boring machine (TBM) manufacturer China Railway Construction Heavy Industry Co., Ltd. (CRCHI) completed factory acceptance tests (FAT) on four new slurry TBMs for building tunnels on the 13.885 km Dairy Circle – Nagawara underground section of Bangalore Metro's 21.386 km Line-4 (Reach 6 / Pink Line) of the 72 km Phase 2 project.
The two machines tested in November have been named "Avni" (DZ669) for RT-02 and "Urja" (DZ670) for RT-03, and are currently in transit to the city with an ETA of January-end. The other two tested in December have been named "Lavi" for RT-02 & "Vindhya" for RT-03.
All four Ø6.65m slurry machines will be deployed by Larsen & Toubro to build twin tunnels exclusively on the line's 2.755 km package RT-02 (Vellara Road Station – Shivaji Nagar) and 2.884 km package RT-03 (Shivajinagar Station – Tannery Road), which were awarded by the Bangalore Metro Rail Corporation Ltd in February 2019.
Here's a general alignment of the line. The BMRCL in January 2018 decided to stick with their decision to place the Cantonment Station at Bamboo Bazaar (see location) instead of the original location which was closer to the railway station (as depicted below).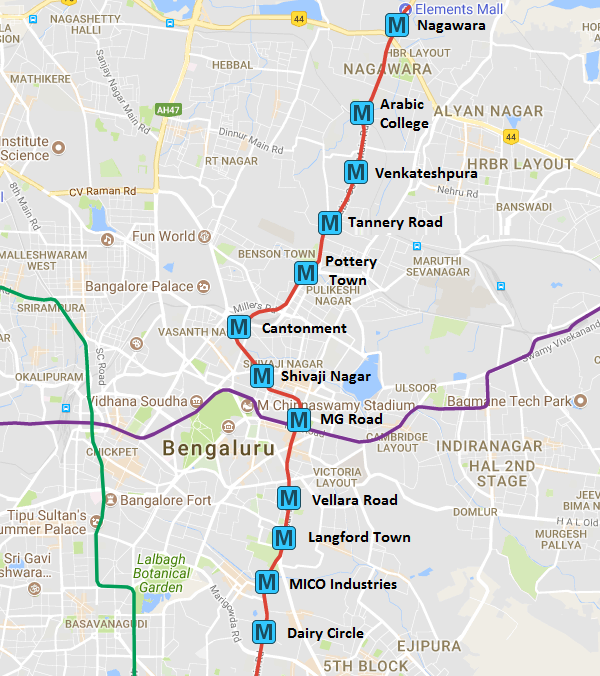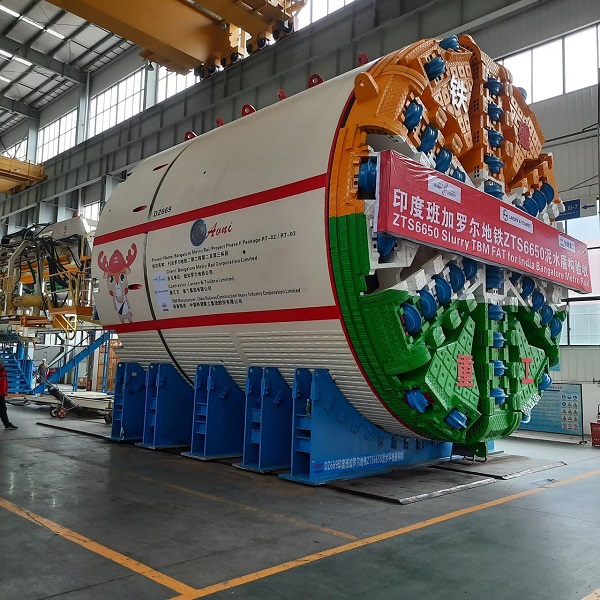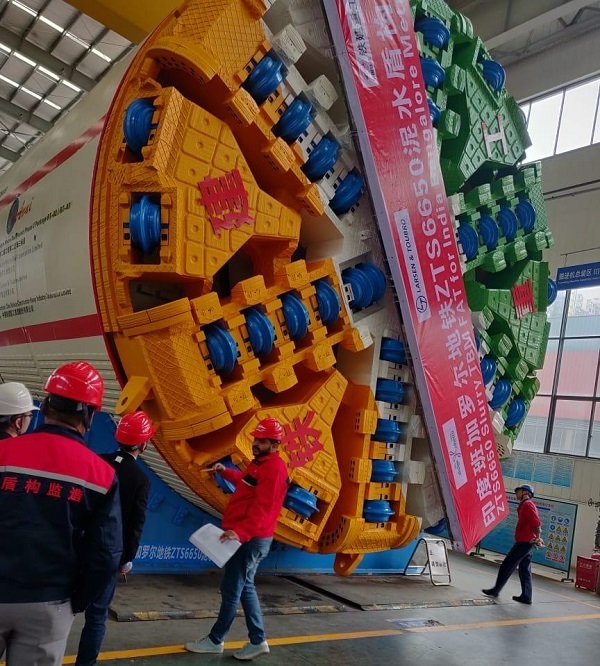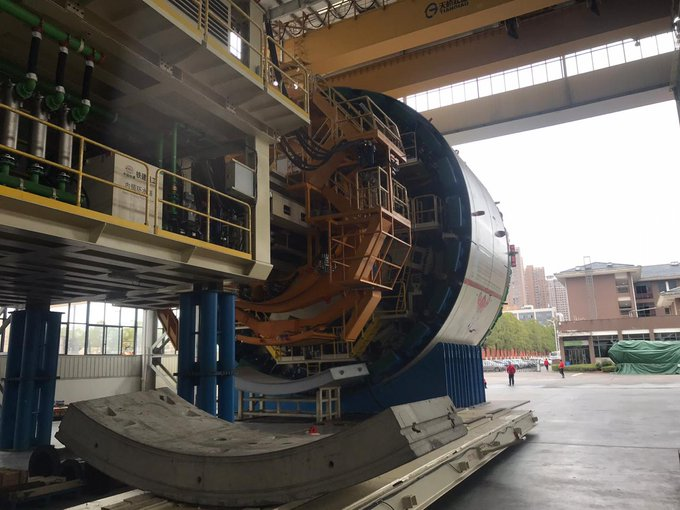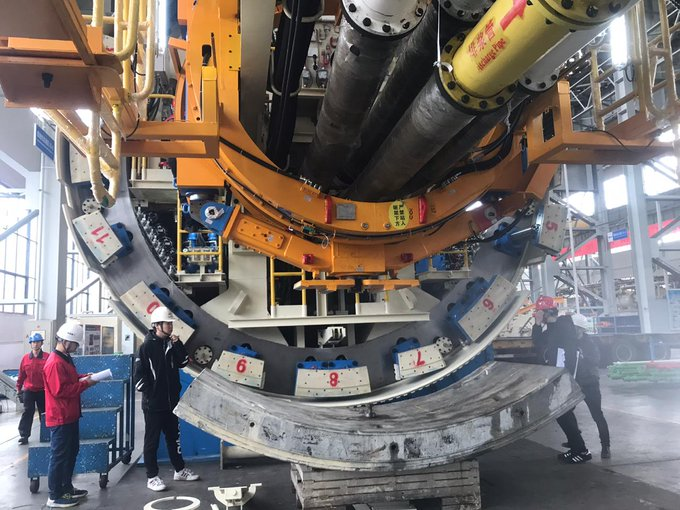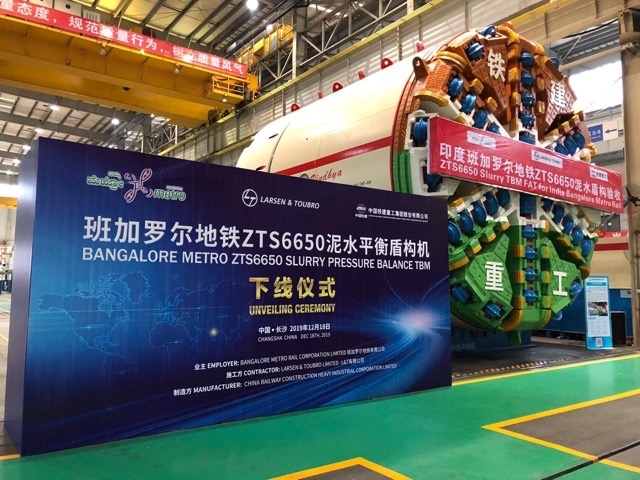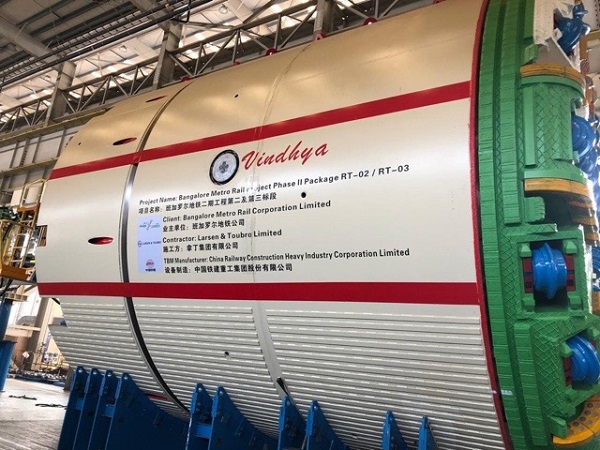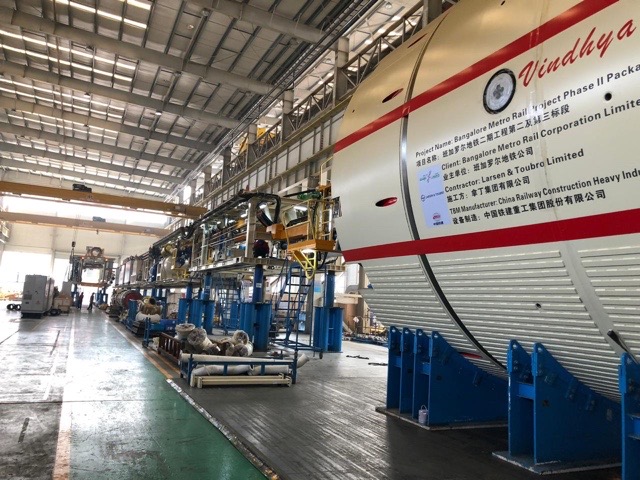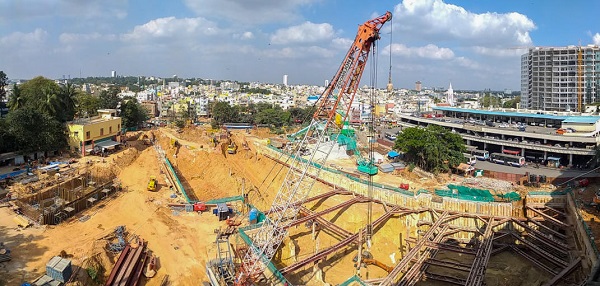 Historically, slurry machines have outperformed Earth Pressure Balance (EPB) machines in Bangalore. For Phase 1's tunnels, the CEC-Soma-CICI JV deployed 1 Earth Pressure Balance (EPB) machine and 2 Hitachi Zosen slurry TBMs (Helen & Margarita) to rapidly build the Purple Line' UG2 section. Later on, they were roped in by BMRCL for completing one tunnel (using Margarita) on the Green Line's UG1 section where the Coastal-TTS JV's 2 x Herrenknecht and 1 x SELI-Kawasaki EPB machines did a poor job battling the city's difficult geology conditions comprising a mix of of soft soil, high groundwater levels, hard granite and large boulders.
For in-depth reading on the slurry machines' performance, I'd suggest these two Tunnel Talk articles –
• 17 March 2014 – Hard rock beaten on Bangalore slurry drives
• 27 Jan 2016 – Slurry or EPB for conditions in Bangalore

Meanwhile, Package RT-01 (3.65 km, South Ramp at Dairy Circle to Vellara Junction) was awarded to Afcons Infrastructure in June 2019. BMRCL requires them to deploy 3 TBMs. Package RT-04 (4.591 km, Tannery Road to North Ramp at Nagawara) was awarded to ITD Cementation also in June 2019. BMRCL requires them to deploy 2 TBMs.
For more updates, check out the Bangalore section of The Metro Rail Guy!
– TMRG
Hat Tip to Abhilash Singh