On Friday, officials from the Delhi Metro Rail Corporation (DMRC) and Mumbai Metropolitan Region Development Authority (MMRDA) inspected the manufacturing facility of BEML in Bangalore where rolling stock for Mumbai Metro's 41.5 km Line-2 (Dahisar East – Bandra – Mandale) and 29.97 km Line-7 (Mira Bhayander – Dahisar East – Andheri East – CSIA T2) is being produced.
BEML will supply both lines' rolling stock under two separate orders and began the manufacturing process in July 2019 –
(1) Contract MRS1 – 378 coach order (63 train-sets) valued at Rs 3015 cr – LOA issued to BEML in November 2018
(2) Additional Order – 126 coach order (21 train-sets) valued at Rs. 834 cr – LOA issued in August 2019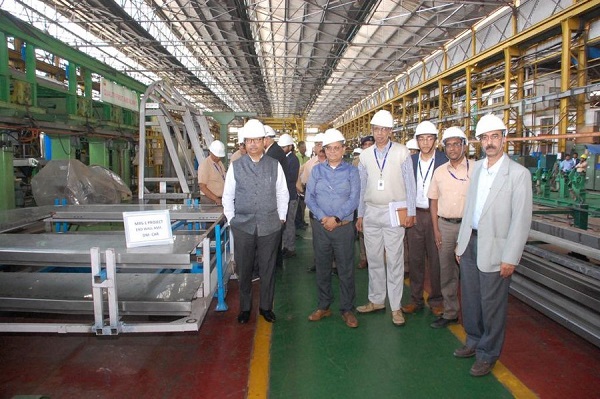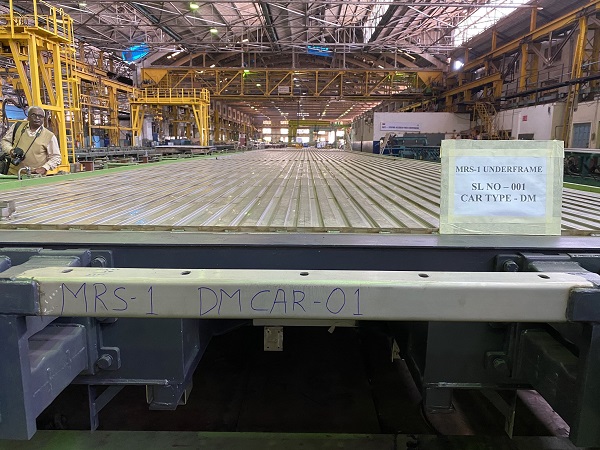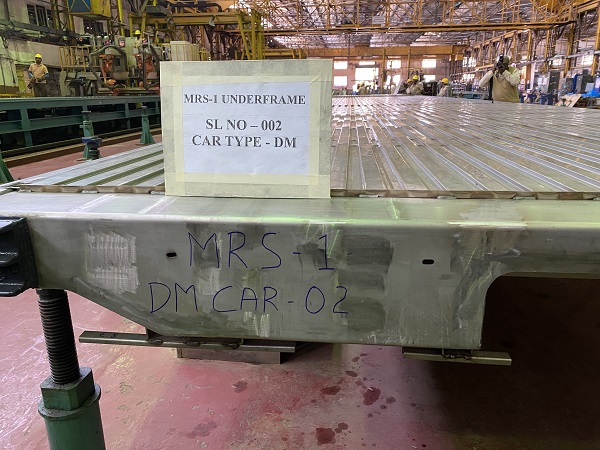 As per the contract specifications, these coaches must be of modern design, lightweight made of stainless steel/aluminium, with 3 phase AC drive having V.V.V.F. control, regenerative braking, compatible to work with ATP, ATC, ATO,UTO (CBTC based) provided by other designated contractors and capable of operating on 25 KV AC single phase 50 Hz rigid/flexible Overhead Catenary System (OCS).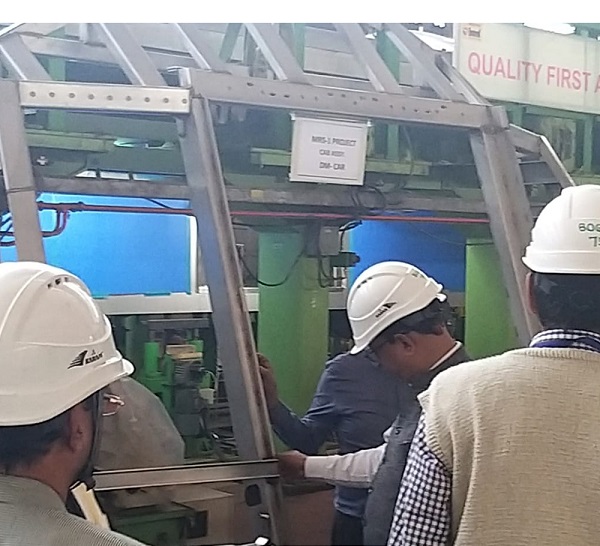 Like the Delhi Metro's new Hyundai Rotem trains for the new Pink & Magenta lines, these trains will be capable of running without an operator or 'driverless' on the unattended train operation (UTO) mode.
Here's what the mock-up of Mumbai's stock looks like, unveiled by PM Narendra Modi in September 2019 –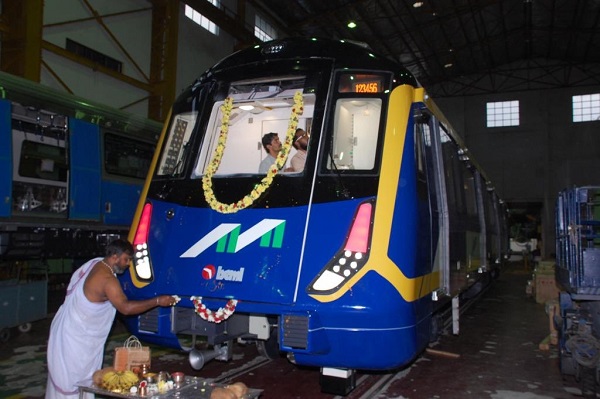 Here's a table listing the coaches' dimensions. Note they'll be 3.2 meters wide similar to the CRRC stock on the 11.4 km Line-1: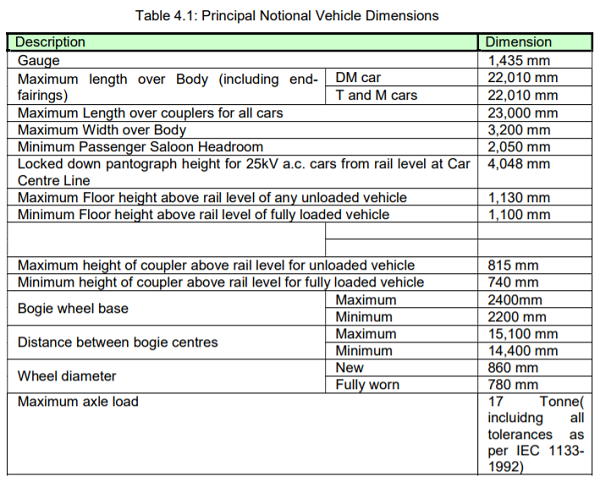 As per DMRC-MMRDA's contract with BEML, the 378 coaches in the original batch are supposed to be delivered within 210 weeks (4 years) – so roughly by the end of 2022. That gives an idea of when full fledged or intended 'DPR-designed' operations will begin. Even if MMRDA begins testing in September 2020 and commercial services by end of year 2020 – as they've announced publicly – there just won't be enough trains in the Charkop & Mandale depots to run a respectable high-frequency service, an issue experienced at the Lucknow Metro.
For more updates, check out the Mumbai section of The Metro Rail Guy!
– TMRG