Workers today began demolition of Bangalore's Jayadeva Hospital Flyover to facilitate the construction of Bangalore Metro's multi-level road & rail Jayadeva Interchange Station to serve the new 19.143 km Yellow Line (Line-3 / Reach 5) and 21.386 km Line-4 (Reach 6 / Pink Line) of the 73.92 km Phase 2 project.
Demolition of the flyover, built in 2006 by the Bangalore Development Authority, to facilitate metro construction has been long pending and delayed for years due to a combination of bad project management, elections and most-recently poor inter-city department coordination. Work on either side is rapidly progressing with HCC-URCC JV commencing stitch-works on fins for the elevated road-level of Line-3's double-decker viaduct in December 2019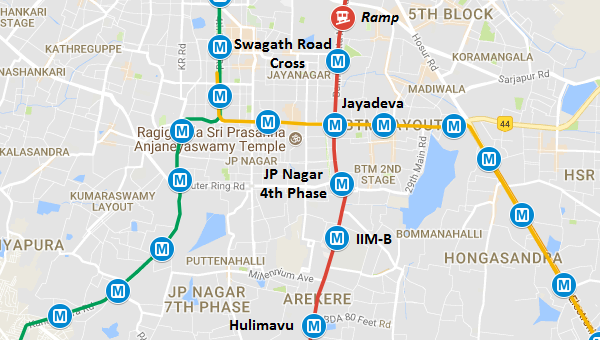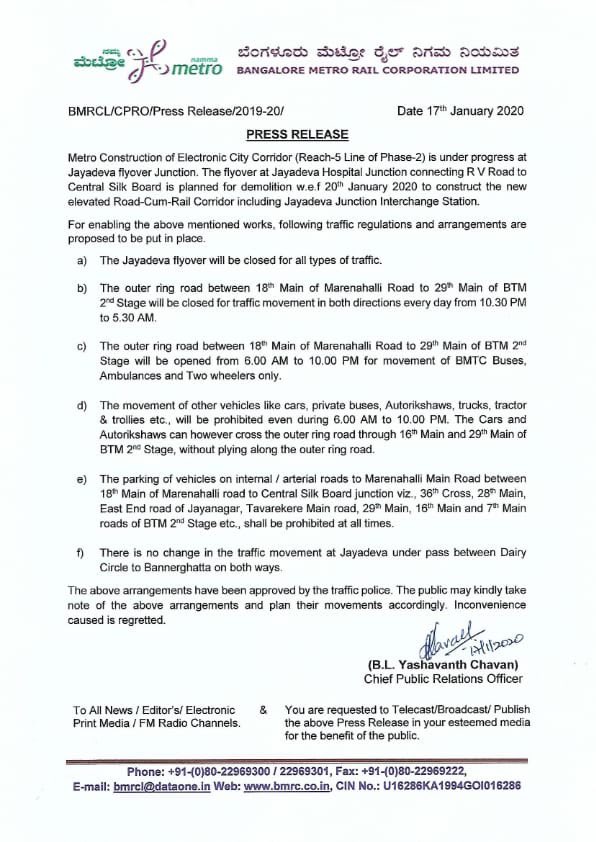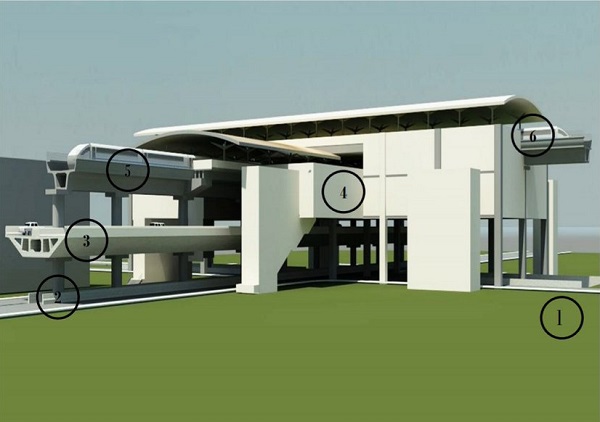 • Level-1: Underpass connecting Dairy Circle with Bannerghatta
• Level-2: At-grade local road connecting Ragigudda with Central Silk Board Junction
• Level-3: Elevated road connecting Ragigudda with Central Silk Board Junction
• Level-4: Metro concourse level for both lines
• Level-5: Line-3's platform (RV Road – Bommasandra)
• Level-6: Line-4's platform (Kalena Agrahara/Gottigere – Nagawara)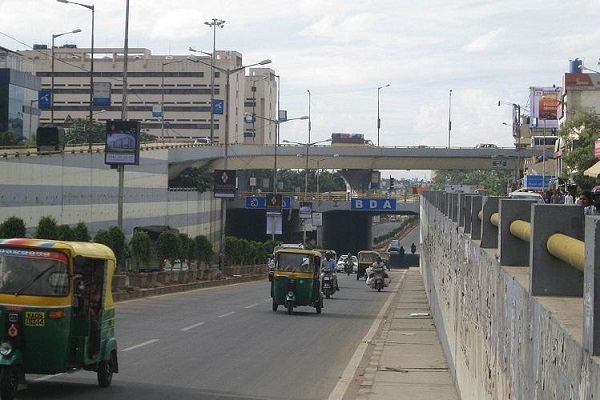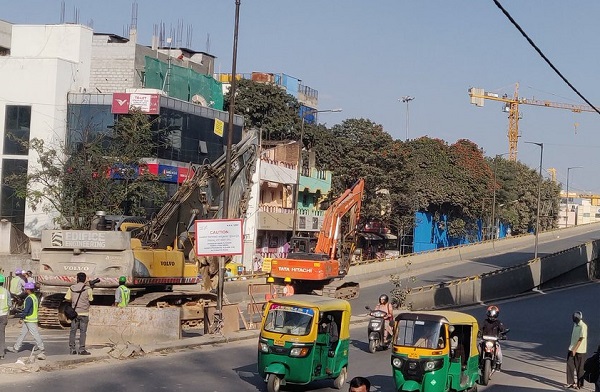 Here's a video (be prepared for a little neck exercise) –
Demolition will be carried out in the night-time and is expected to last about 90 days. Until further notice, the underpass will continue to serve vehicles.
Back in 2016, Nagpur's Chhatrapati Flyover was similarly also demolished to facilitate construction of a 3.41 km double-decker viaduct for vehicles and metro trains. That leg of Nagpur's Line-1 became operational in March 2019.
For more updates, check out the Bangalore section of The Metro Rail Guy!
– TMRG