In a midnight operation on January 14, workers from J Kumar Infraprojects erected two steel girders over a drain in Borivali West for building Mumbai Metro's 41.5 km Line-2 (Dahisar East – Bandra – Mandale).
These two 51m long girders each weigh 91 tons and were fabricated by PSL Corrosion Control Services in Daman. Both were erected between piers 265 & 266 below which two local drains converge, right between Shimpawli (erst. Shimpoli) and Kandivali West (erst. Mahavir Nagar) stations.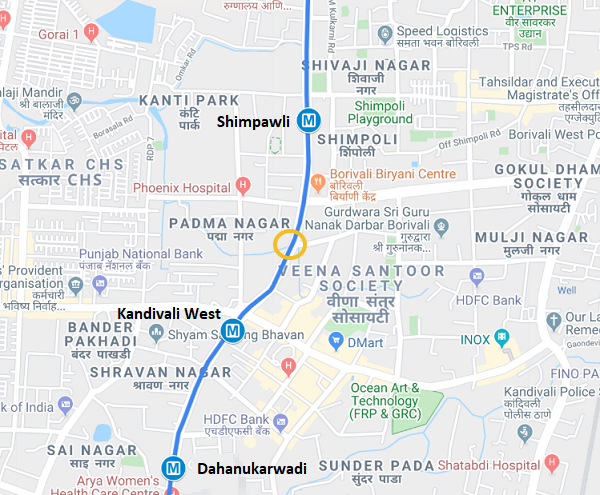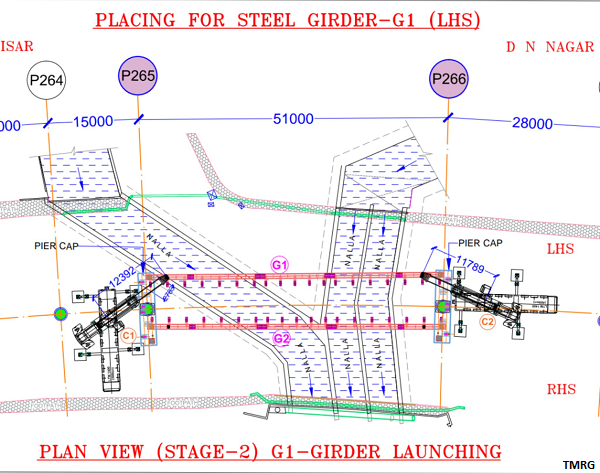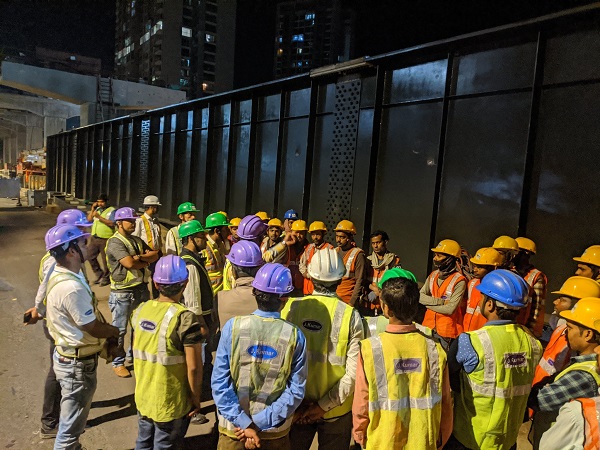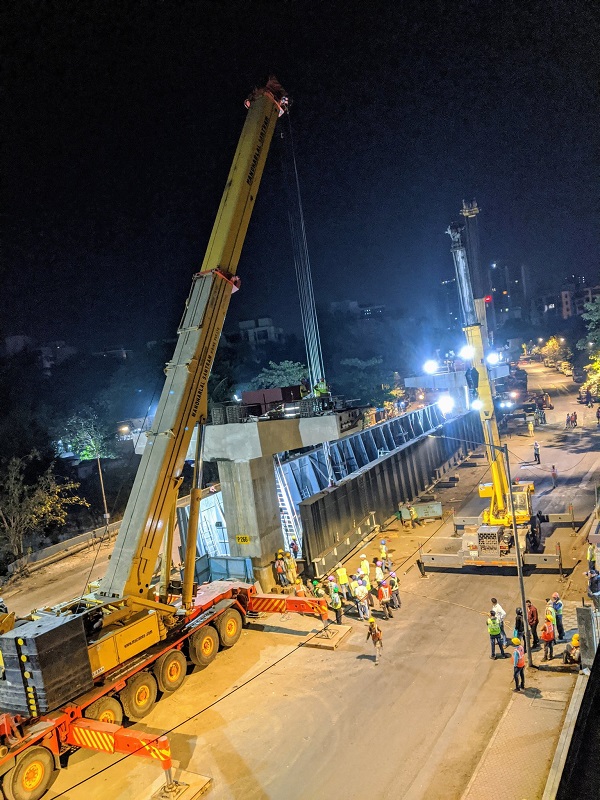 Fantastic time-lapse videos: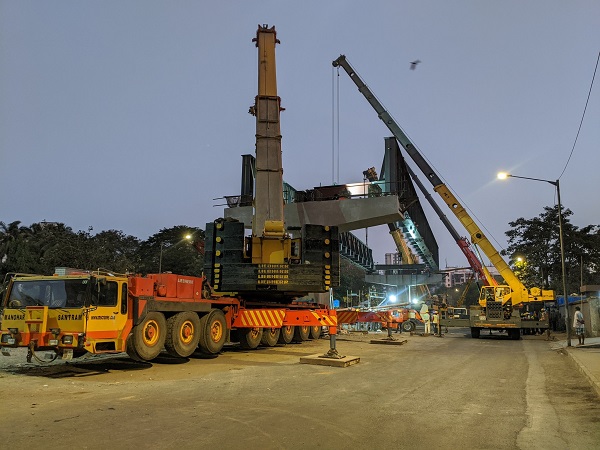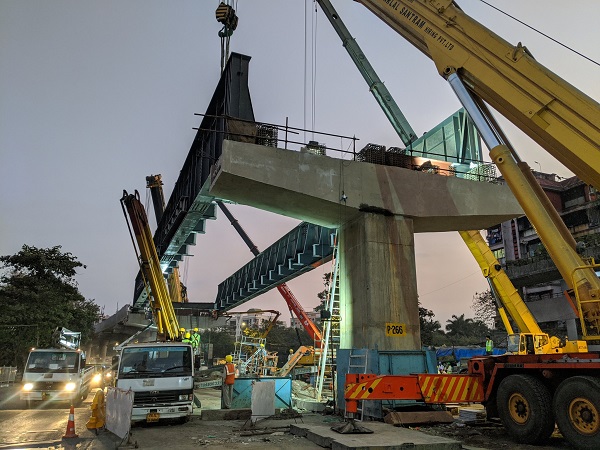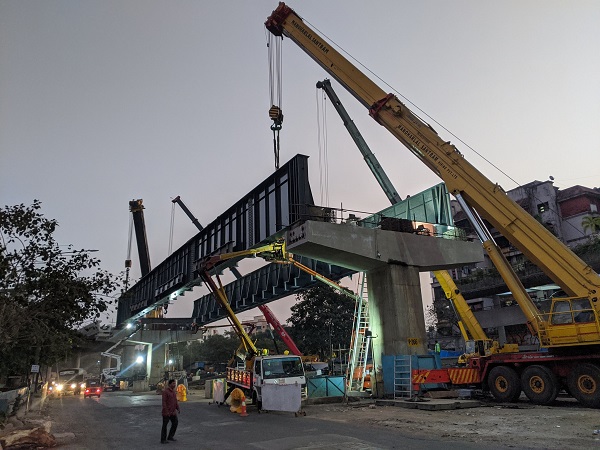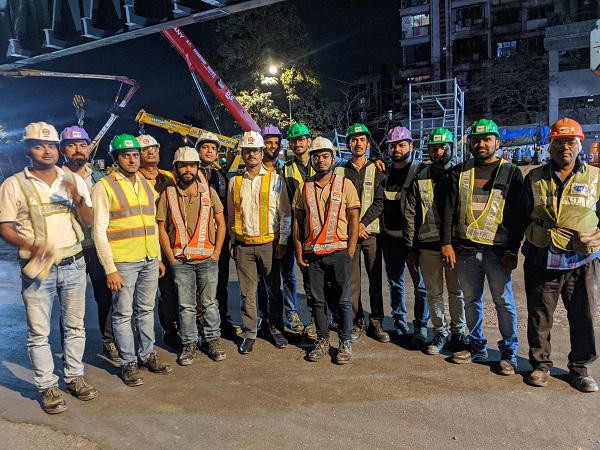 Next steps for the team include fixing 8.1 m lateral girders to connect both main girders after which the deck slab will be cast for hosting the track system.
Similar steel girders are expected to be erected over other drains located near Goregaon West Station in Oshiwara and Valnai Station in Kandivali. The Indian Railway crossing up north in Dahisar will get a steel bridge for metro trains to pass over, similar to the ones seen in Hyderabad, Chennai & Delhi.
For more updates, check out the Mumbai section of The Metro Rail Guy!
– TMRG
Hat-tip to Frustrated Baba