In a January 15 filing with the Bombay Stock Exchange, Larsen & Toubro announced they've secured the second & final track-work order from the Mumbai Metro Rail Corporation Limited (MMRCL) for the northern portion of the 33.5 km Line-3 connecting Cuffe Parade with SEEPZ.
The scope of this order, under Package 10C, involves "part design, procurement and supply, installation, testing and commissioning of approximately 40 kms of ballastless track on the mainline and ballasted track inside the Aarey Depot in the section between BKC station to Aarey Station". In addition, L&T will be responsible for the "procurement and supply of Turnouts, Scissor Crossovers and Buffer Stops for the entire Mainline for Mumbai Metro Line 3 (Colaba – Bandra – SEEPZ) including Package 10 B."
As per MMRCL's 2017 IFP for bidders, grade specifications & scope for the supply of track-work include Head Hardened rail 60 E1 (UIC 60), 1080 grade HH, Turnouts, Scissor Crossovers and Buffer Stops.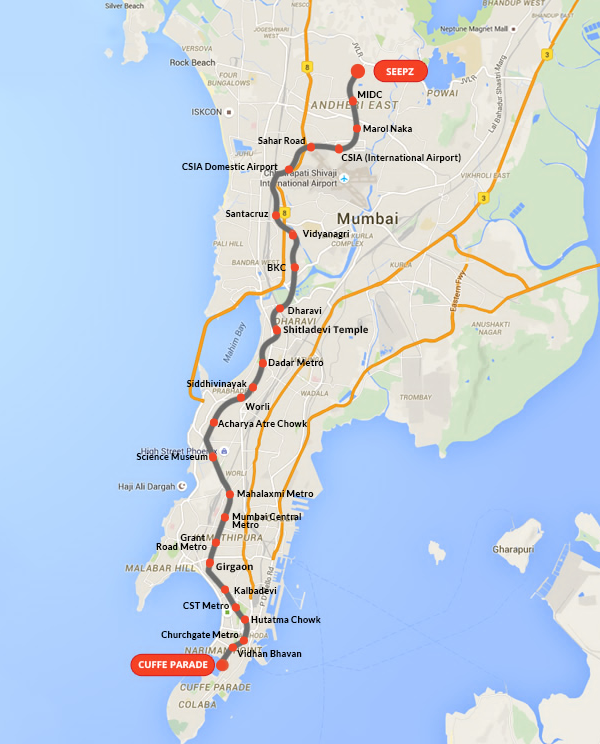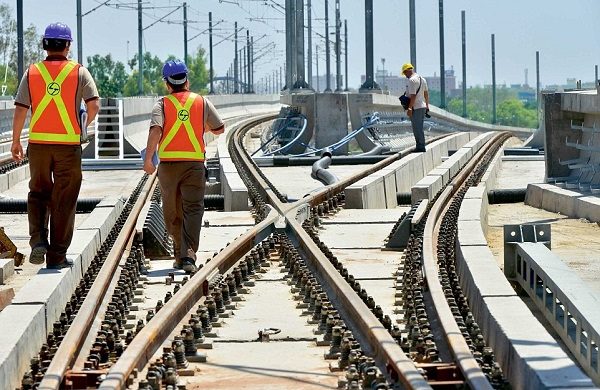 This is the final track-work order for Line-3. Prior to this, L&T also secured Package 10B from MMRCL in June 2019 for Rs.303.27 cr which includes approximately 40 kms of track-work for the Cuffe-Parade – BKC section in South Mumbai.
Construction of the Aarey Depot is stalled due to environmental activists and has become part of national news, so work is expected to first start on the UGC-07 portion (Pali Ground Shaft near CSIA – Aarey Ramp Shaft) where tunneling work is 100% complete after the track-bed is laid.
For more updates, check out the Mumbai section of The Metro Rail Guy!
– TMRG