Update: LoA to Nippon Koei was issued on 14.11.2019 and contract was signed on 28.11.2019.
Original post:
In early January, a consortium of Nippon Koei India Pvt. Ltd., Aarvee Associates Architects Engineers & Consultants Pvt. Ltd. and Balaji Railroad Systems Pvt. Ltd were awarded a General Consultancy contract, valued at Rs. 348.1 cr (5.4 billion yen), for the 52.01 km priority section of Chennai Metro's 118.9 km Phase 2 project.
The 52.01 km prioritized section comprises of 57 stations and will first see the development of Line-3 between Madhavaram – Sholinganallur and Line-5 between Madhavaram – CMBT. The General Consultant's role includes assisting Chennai Metro Rail Limited in design, supervision, quality control, safety and contract management for the project.
Speaking to The Hindu, a CMRL official said "The general consultant will look into everything from calling for tenders for various work to build these two stretches, to monitoring how they are executed by the contractors. All aspects of the project will be looked into by them, ensuring that the contractor doesn't compromise on quality of work or safety. They will also provide expertise in several issues of the project."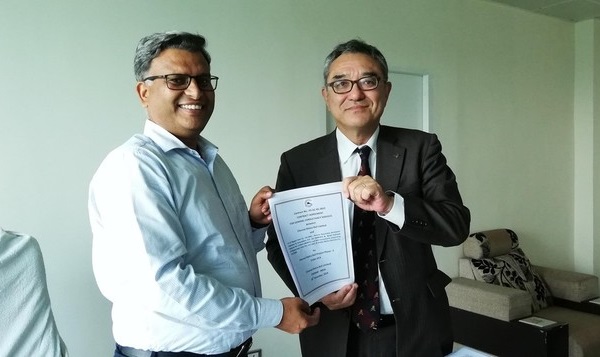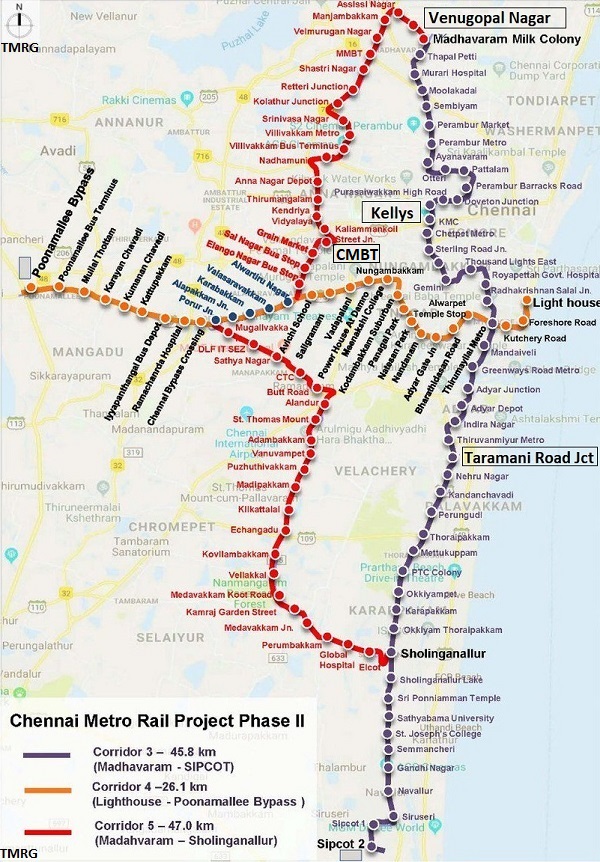 Back in 2009, a five member consortium led by Egis Rail S.A., France was appointed as the General Consultants for the city's 45.1 km Phase 1 project. The other members of the consortium included Egis India Consulting Engineers Private Ltd., India, Maunsell Consultants Asia Ltd., Hong Kong, Balaji Rail Road Systems Ltd., India and Yachiyo Engineering Co. Ltd., Japan.
Per the Nikkei Asian Review, besides this contract, Nippon Koei also won part of a project to build a beltway (ring road) around Chennai spanning 133 km. The Japanese company will provide consulting on road construction as well as toll collection and traffic control systems for a 25km portion that connects to the port at Ennore on the Bay of Bengal.
On January 11, CMRL invited Expression of Interest submissions for the 26.1 km Line-4's General Consultancy contract. Submissions for that must be submitted on or before February 22, 2020 at 18:00 hours.
For more updates, check out the Chennai section of The Metro Rail Guy!
– TMRG