This news is dated, but just putting this out here for the record 🙂
On January 7, the Mumbai Metropolitan Region Development Authority (MMRDA) awarded Afcons Infrastructure with a contract to construct the 12.811 km western section of Mumbai Metro's 24.9 km Line-5 (Orange Line) between Thane – Bhiwandi – Kalyan.
Bids for this section's construction between Kapurbawadi in Thane and Dhamankar Naka in Bhiwandi were invited in January 2019 under package CA28. Financial bids were opened in June 2019, and among the bidders were Larsen & Toubro and NCC.
The MMRDA's executive committee recommended Afcons' appointment in August 2019 during its 262nd meeting, but the LOA to Afcons was issued only a couple weeks ago. During that meeting the committee also recommended the appointment of the Systra (France) – Consulting Engineers Group – Systra MVA Consulting (India) consortium as the General Consultant for this line, Red Line-9 (Dahisar E – Mira Bhayandar extension of Line-7) and Red Line-7A (Andheri E – CSIA extension of Line-7).
Afcons' scope of work includes part design & construction of the line's viaduct and 7 stations at Kapurbawadi, Balkum Naka, Kalher, Purna, Anjurphata, and Dhamankar Naka. The brief scope of works description doesn't mention the bridge over the Ulhas River / Vasai Creek, so its construction might be part of a separate package.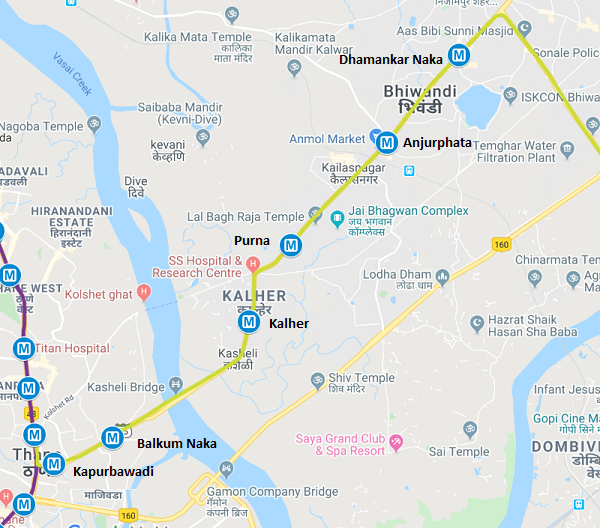 At Kapurbawdi in Thane, the line's viaduct is proposed to be integrated with Line-4's Kapurbawdi Station to allow passengers to easily interchange. Here's a design schematic shared by a Twitter follower – view larger resolution here.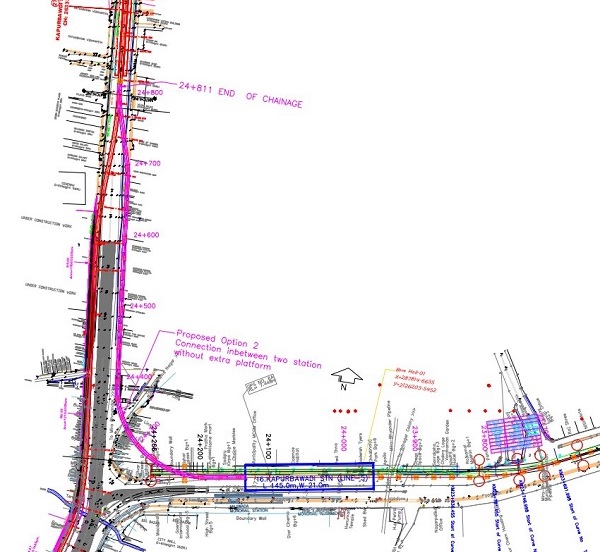 In October 2019, Afcons Infra conducted pile load testing for the line. Some images –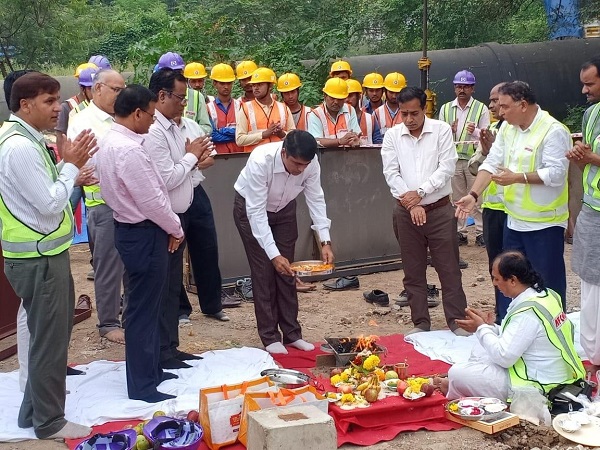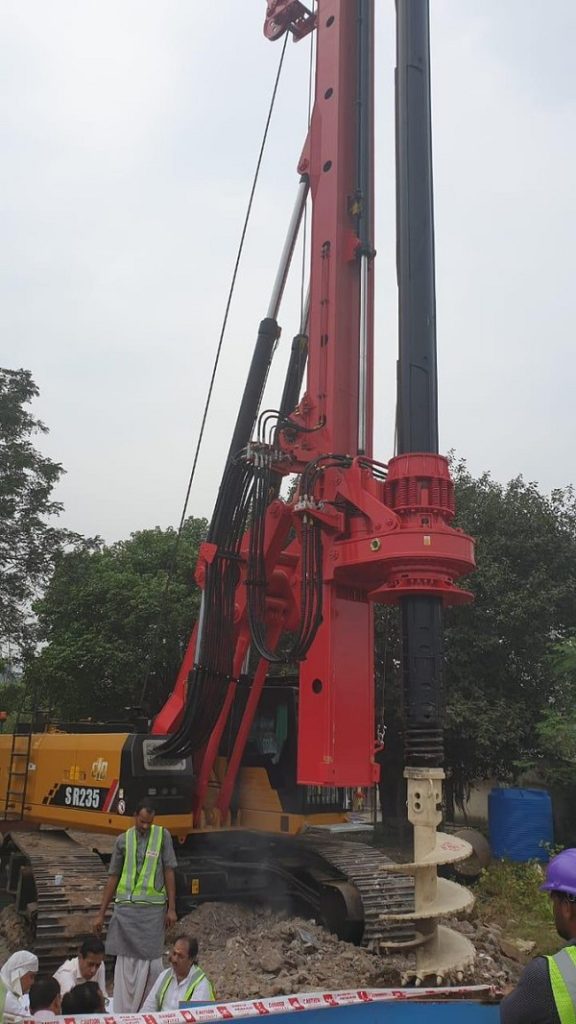 The line's depot is planned to be built in Kon village west of Kalyan, but the acquisition of 36 hectares of land for it has run into issues with local farmers who are refusing to sell. Land acquisition (and related approvals to facilitate construction) is a tricky topic and this re-occuring issue has affected and continues to affect most depots in Mumbai.
For more updates, check out the Mumbai section of The Metro Rail Guy!
– TMRG