On Tuesday morning, Maharashtra's Chief Minister and several Union Ministers inaugurated commercial services on the first 11 km elevated stretch of Nagpur Metro's 19.407 km Line-2 (Aqua Line) between Lokmanya Nagar and Sitabuldi via video conferencing and a locally held event at the Subhash Nagar Metro Station. Following staple speeches, the inaugural train was flagged off from Platform #1 of the station.
Construction on this section, known as Reach-3, commenced in December 2016 by Afcons Infrastructure for its 10.387 km viaduct and by ITD Cementation for 10 elevated stations enroute. Trial runs from the Hingna Depot near Lokmanya Nagar to Subhash Nagar commenced in May 2019 and further testing onward to Sitabuldi began in August 2019. The line's viaduct and 6/10 stations were certified fit, with conditions, for operations by the Commissioner of Metro Rail Safety (CMRS) in September 2019.
The 6 stations to initially open include Lokmanya Nagar, Vasudev Nagar, Subhash Nagar, Institute of Engineers, Jhansi Rani Square and Sitabuldi Interchange. The rest at Bansi Nagar, Rachna Ring Road, Ambazari Lake View and LAD Chowk are expected to open at different times throughout 2020.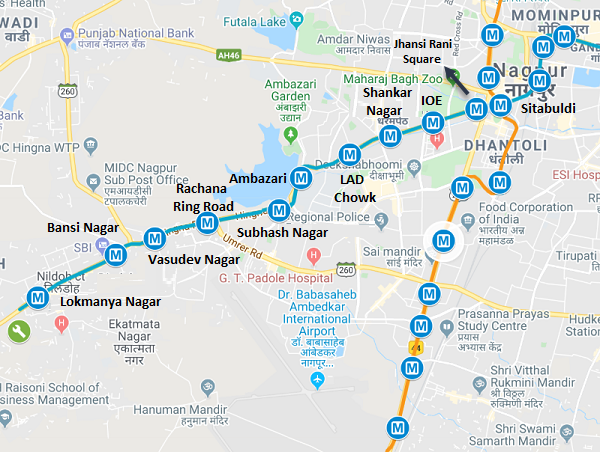 Images of some of the stations can be viewed in this post. Here are some from the event and elsewhere –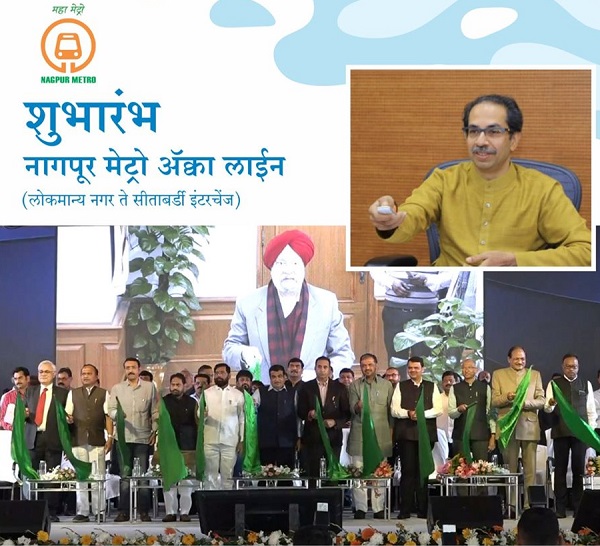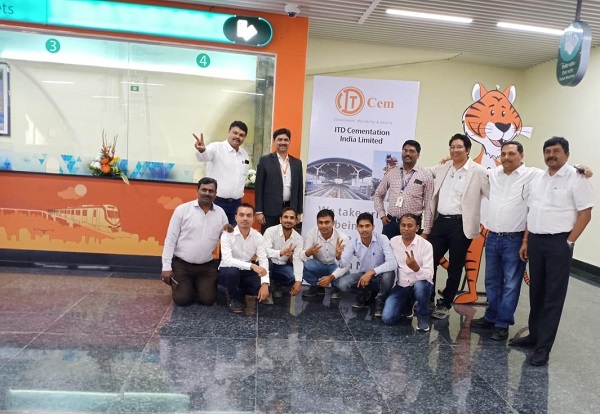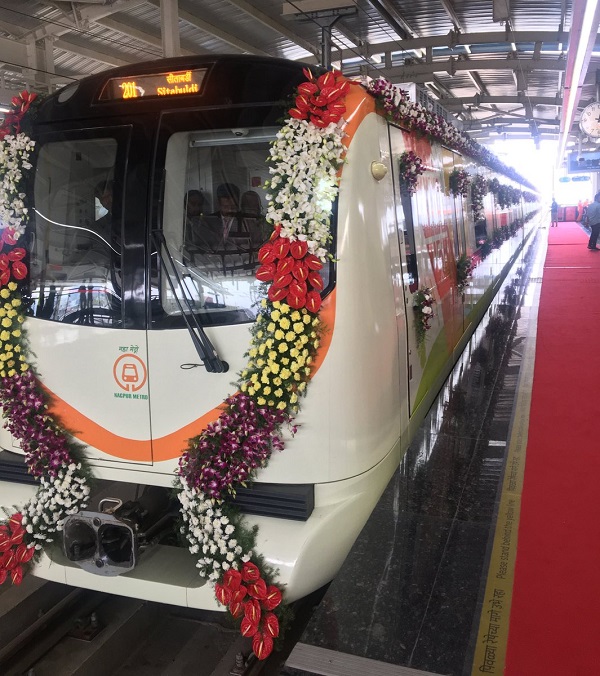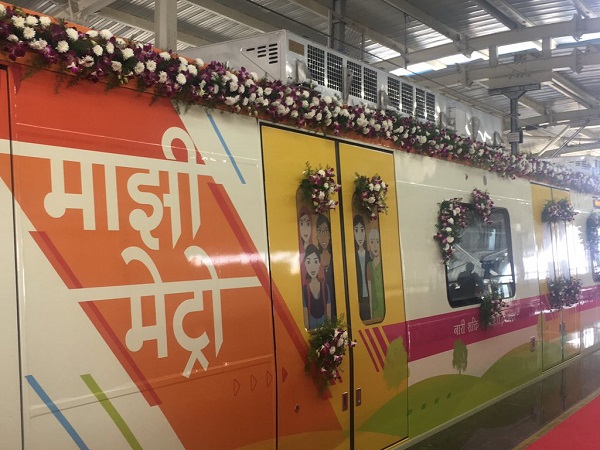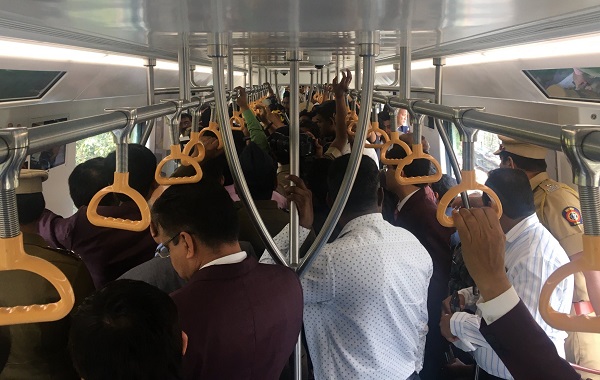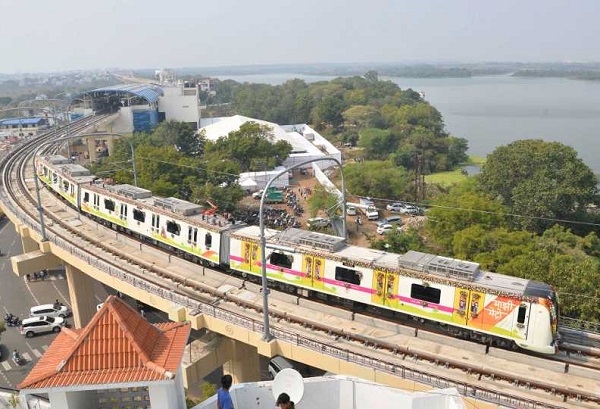 With this development, Nagpur's metro network has become 24 km long which is about two thirds of the 38.2 km Phase 1 network. It has also surpassed Lucknow's 22.9 km Line-1 and Kochi's 23.8 km Line-1 to become the 7th largest system in the country.
MahaMetro revealed it will operate its CRRC trains daily between 8 am – 8 pm with a headway of 30 minutes to cut initial operating losses until the rest of the pending sections – 7.1 km Reach-2 of Orange Line and 8.15 km Reach-4 of Aqua Line (see full route map) become ready.
End to end services on the Aqua Line will take 20 minutes and cost Rs. 20. Here's the full fare chart shared by MahaMetro's Twitter handle –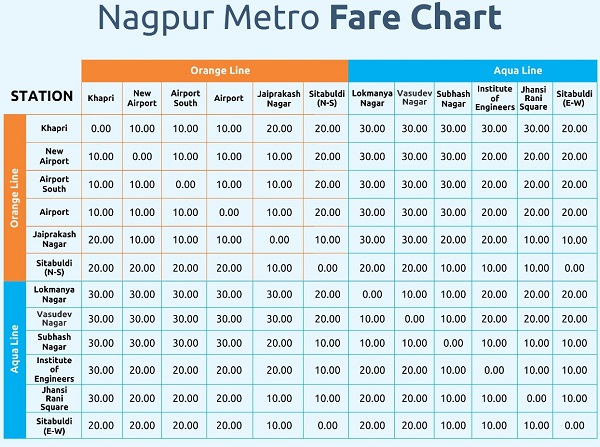 The 11 km Reach-1 of the system between Khapri and Sitabuldi averaged 3,613 passengers per day in December 2019, so it'll be interesting to see what affect Reach-3 has in the month of March after the initial excitement wears down. There should be a sweet multiplier affect, but I don't expect it to be anything phenomenal.
For more updates, check out the Nagpur section of The Metro Rail Guy!
– TMRG