Construction work for Mumbai Metro's 11.38 km Line-9 (northern leg of Red Line) connecting Dahisar East with Mira Bhayandar commenced earlier this month with the civil contractor, J Kumar Infraprojects, starting piling work for building the elevated line's foundation.
A piling rig with workers was spotted by reader Sachin Kothawale at the extreme west-end of the line in front of Maxus Mall in the Bhayandar West neighborhood of Mira-Bhayandar.
The contract of this line's construction to J Kumar Infraprojects was awarded by the MMRDA in January 2020 after they had emerged as the lowest bidder for this line and Line-7A (both extensions of Line-7 in either direction) in September 2019.
This line includes the construction of 3 double-decker viaducts on Kashmira Road measuring 1.5 km, 1.1 km and 754m for vehicles and metro trains, and 7 stations at Pandurang Wadi, Miragaon, Kashigaon, Sai Baba Nagar, Meditya Nagar, Shaheed Bhaghat Singh Garden and Subhash Chandra Bose Ground.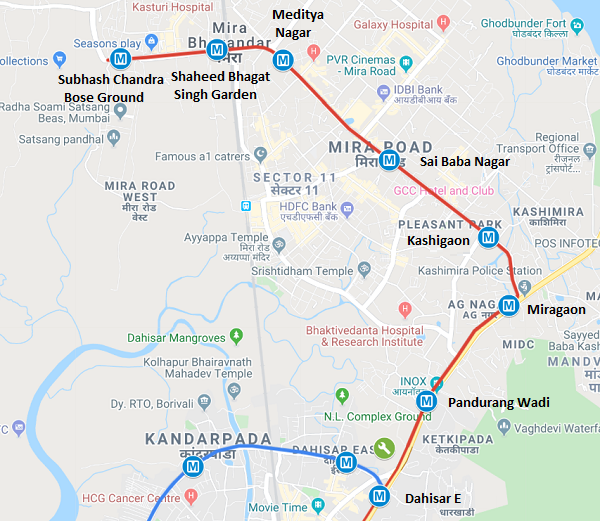 To rehash from another post, piling work is the first step in the construction process and is used to build the elevated viaduct's foundation. Typically 4-6 piles are built per pier as shown below: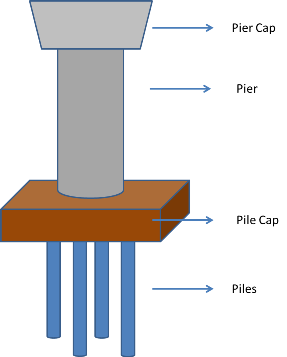 Within the next 2-3 months, workers will begin casting piers on-site and locals should start seeing more visible progress.
For more updates, check out the Mumbai section of the Metro Rail Guy!
– TMRG