On Friday, Larsen & Toubro Infrastructure Engineering Ltd. received a letter of acceptance from the National Capital Region Transport Corporation (NCRTC) assigning them as the detailed design consultant (DDC) for 3 elevated stations and a viaduct on the Gurgaon section of the 164 km Delhi – SNB (Shahjahanpur-Neemrana-Behror) – Alwar Regional Rapid Transit System (RRTS) Line.
The NCRTC invited bids for this service under contract DA/DD/COR-OF/011 in August 2019 with a completion period of 900 days. The value of the contract signed between NCRTC and L&T is Rs. 6.75 crores.
L&T's role here would include, but is not limited to, producing and proposing alternate designs of all civil, architectural, building services, electrical and mechanical works for this section's 3 stations at Udyog Vihar, Sector-17, Rajiv Chowk, and viaducts between IDPL Complex and Rajiv Chowk Ramp.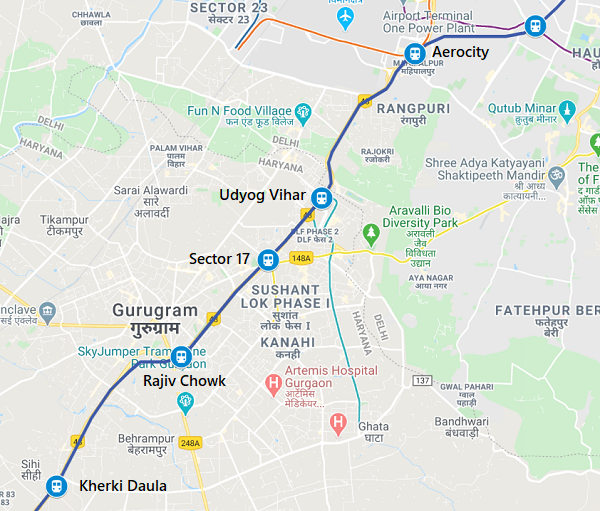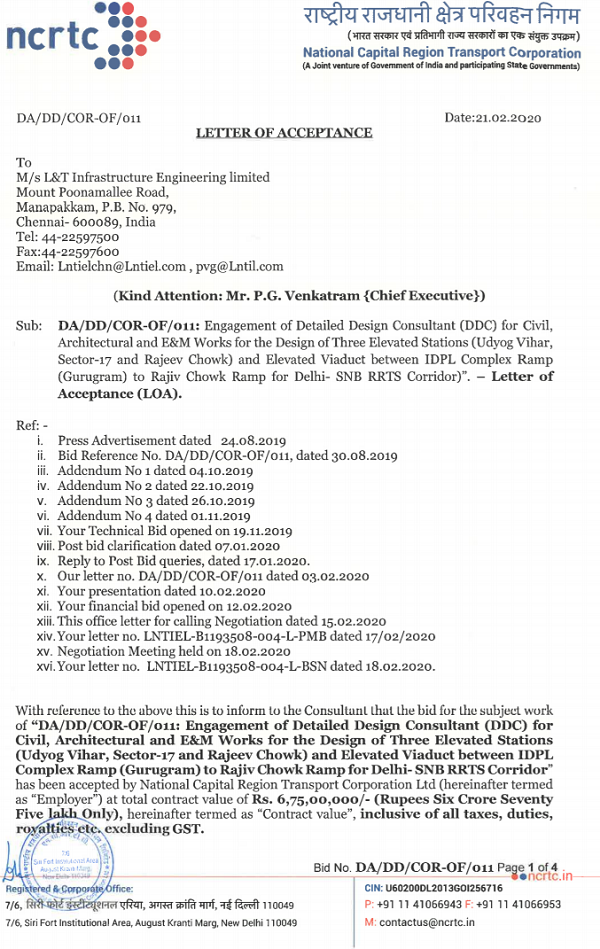 After the 82.15 km Delhi – Meerut RRTS line where construction is well underway, this is the second line of the system that will be developed for the National Capital Region's semi-high speed RRTS system which aims to connect distant suburbs.
Back in January, NCRTC also invited bids for appointing a DDC for 7 stations at Panchgaon, Bilaspur, Dharuhera, MBIR, Rewari, Bawal and SNB, and 1 maintenance depot at Dharuhera under package DA/DD/COR-OF/017. The bid submission deadline for that is March 16 at 3 pm.
For more updates, check out the NCR RRTS section of The Metro Rail Guy!
– TMRG