Workers from J Kumar Infraprojects are on the verge of completing an 18m deep tunnel boring machine (TBM) launch shaft on the north-end of the Swargate Station's site for Pune Metro's 16.589 km Line-1 (Purple Line).
The shaft's excavation was partly carried out using controlled blasting, and will in the coming months be the launch site for Gülermak – Tata Projects Limited (Gülermak – TPL) JV's third TBM – TBM S81 – a Ø6.61m Terratec earth pressure balance (EPB) machine which passed factory acceptance tests (FAT) in January and is currently in transit to the city with an ETA of this week.
From the launch shaft, the machine will head north to Mandai and onward to Budhwar Peth stations for building tunnels on Package UGC-02.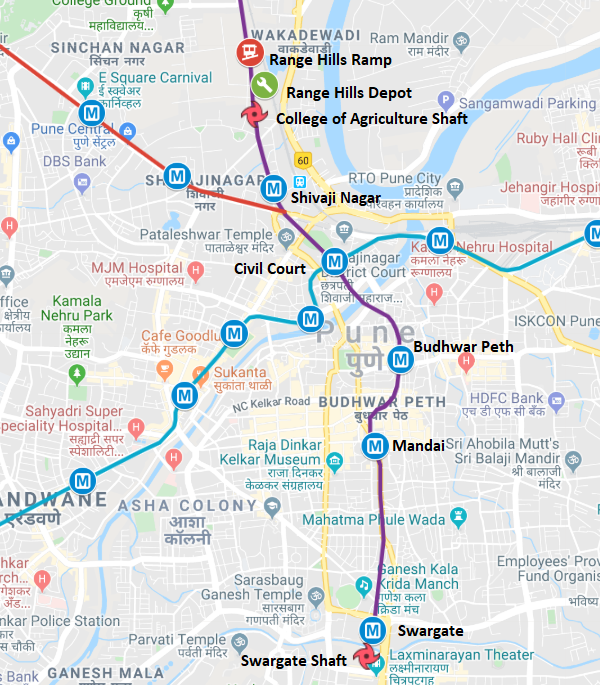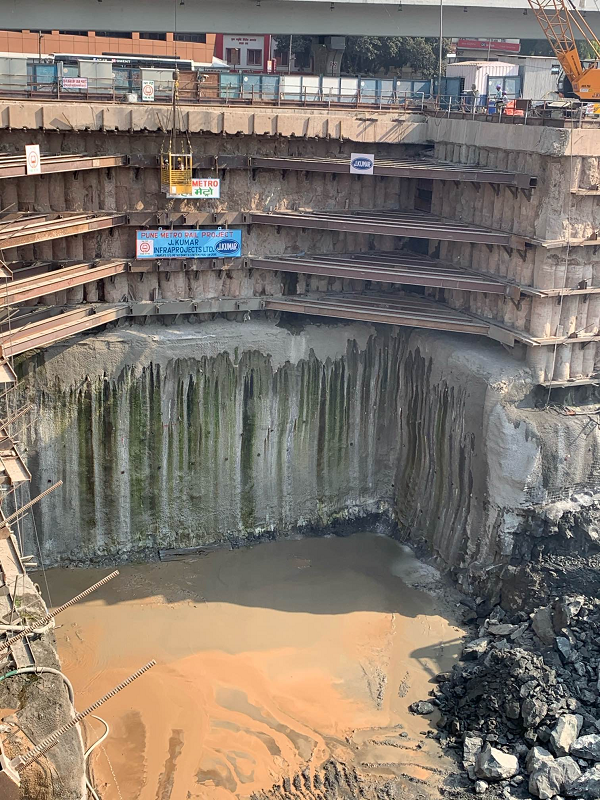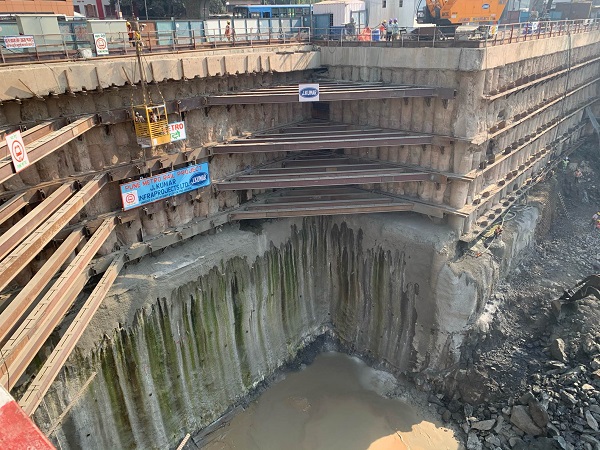 Maharashtra Metro Rail Corporation Limited (Maha-Metro) recently shared some amazing drone shots of Swargate Station's site excavation –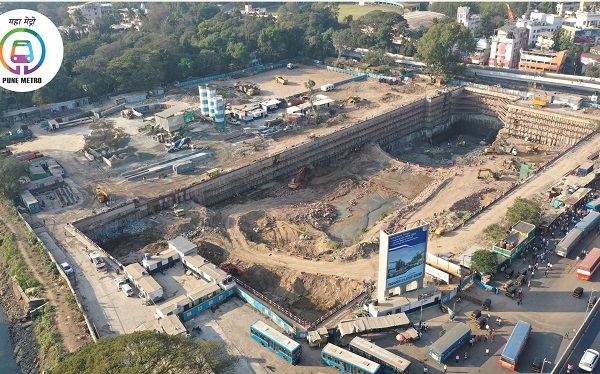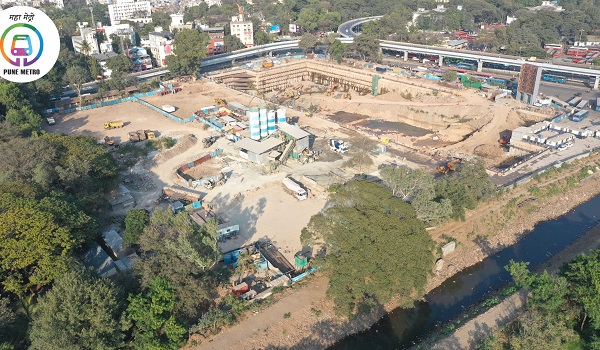 Usually the tunneling contractor in India is responsible for excavating & building shafts required for tunneling, but in Pune's case – MahaMetro decided to hive off this shaft, the shaft at Agriculture College and the construction of Swargate Station under a separate package (P1UG-04/2018), which was awarded to J Kumar Infraprojects in August 2, 2018. I found that a little odd, but I believe they did this to get a head-start in civil construction.
For more updates, check out the Pune section of The Metro Rail Guy!
– TMRG