Workers from J Kumar Infraprojects have started tying rebar to form the very first pier of Mumbai Metro's 2.88 km Line-4A, a northern extension to Gaimukh of the 32.32 km Line-4 (Green Line) which is under construction between Wadala and Kasarawadavali.
This small elevated extension of the line will connect Kasarawadavali to Gaimukh through new 2 stations at Gowniwada and Gaimukh. Its Detailed Project Report (view DPR) was approved by Maharashtra's cabinet in December 2018, the MMRDA invited bids for it under package CA54 in March 2019, and J Kumar went on to be appointed as the civil contractor in September 2019 with a contract value of Rs 342 crore.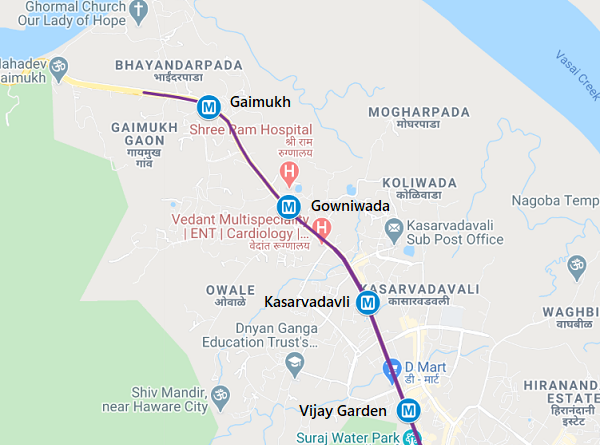 Twitter follower Viren Nawani spotted the first pier taking shape near Vedant Hospital in Owala (Owale) on Ghodbunder Road –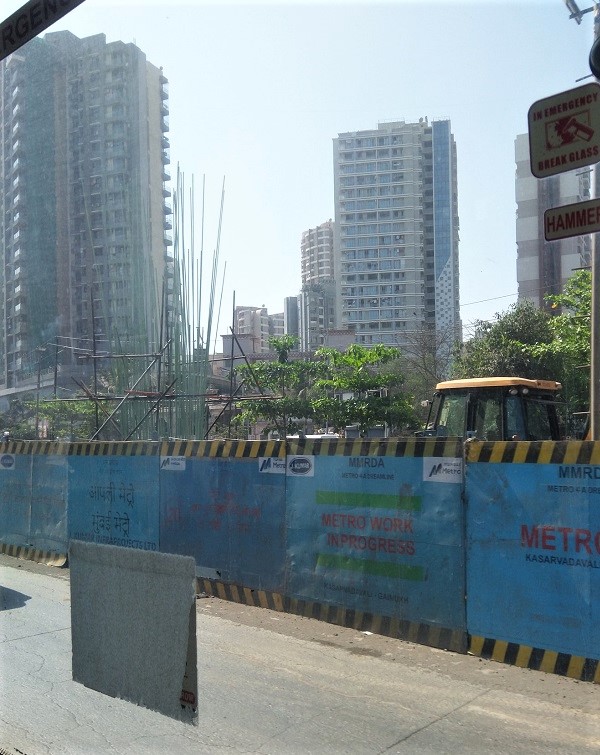 Next steps: More rebar will be used to tie the existing rebar horizontally (see example). Once done, formwork (see example) will be brought in to facilitate a concrete pour and mold the piers into the desired shape.
Here are some other images by Viren shot over the past 3 months –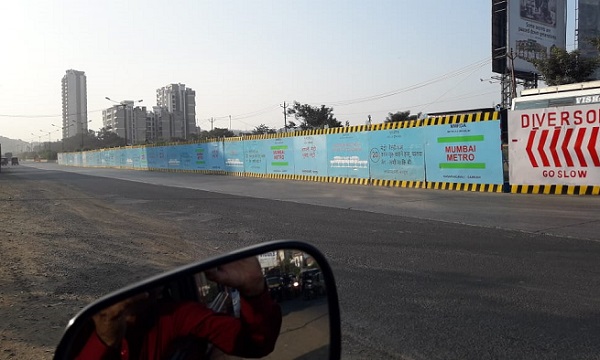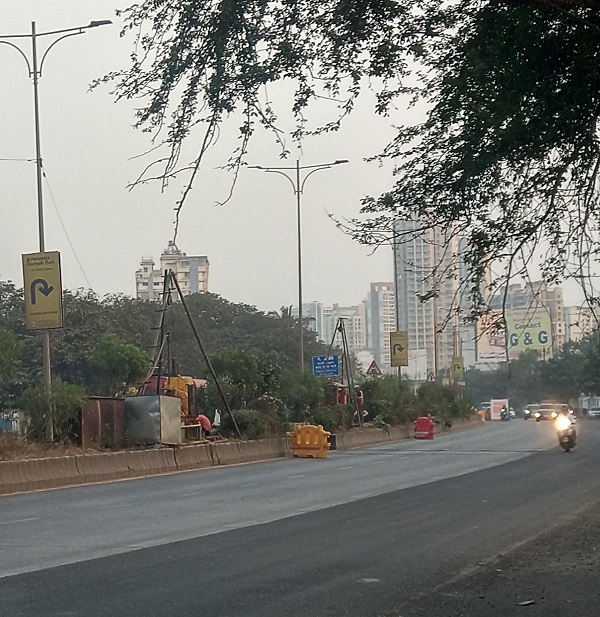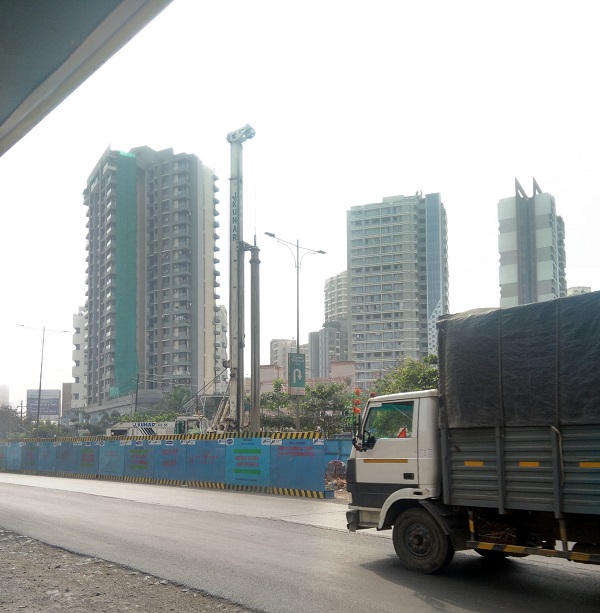 For more updates, check out the Mumbai section of the Metro Rail Guy!
– TMRG