Update: DMRC's tender committee on March 2 recommended awarding SYSTRA with RS10's UTO Consultancy contract.
Original Post:
A consortium of SYSTRA – SYSTRA MVA Consulting (India) Pvt. Ltd. has emerged as the only bidder to supply consultancy services to the Delhi Metro Rail Corporation (DMRC) in its quest to run unattended train operations (UTO) using its 81 Hyundai Rotem – BEML train-sets, procured under contract RS10, on the Magenta and Pink lines.
Through this long-term contract, the DMRC is hoping to receive guidance and input in framing various procedures in order to move to fully automated "driverless" operations on both lines, something which its rolling stock, signalling and other subsystems are already compatible with.
Tenders/bids for these services, under contract 'RS10 UTO Consultancy', were invited in August 2019, and the prequalification documents & technical bids were opened on October 22 to reveal SYSTRA as the only bidder. Satisfied with SYSTRA's proposal, the DMRC's Appraisal Committee and Tender Committee team on January 8 approved their bid's technical evaluation and went on to open the financial bids on the same day.
• DMRC's estimate: Rs. 8.55 Crores
• SYSTRA's bid: Rs. 7,78,697 (without tax) and Rs. 21,15,58,841 (with tax).
SYSTRA's bid with tax was roughly 2.5x of DMRC's estimate, and since then the contract's official status has expectedly been stuck in financial evaluation.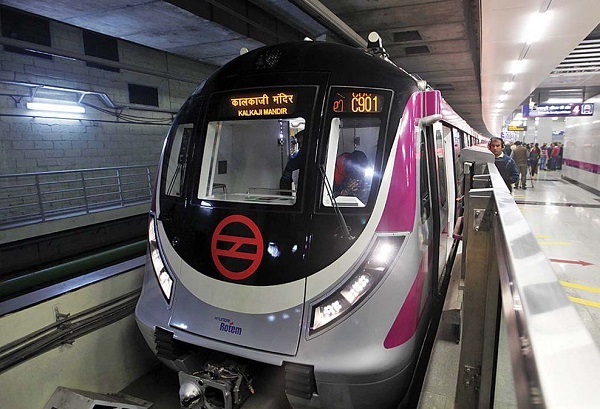 The Delhi Metro currently operates 81 train-sets (486 coaches) from Hyundai Rotem – BEML to service the Pink (Line-7), Magenta (Line-8) and Grey (Line-9) lines with a Grade of Automation (GoA) 2. It was originally targeting to move to GoA3 by May 2020 and eventually GoA4 with true "driverless" operations, but will now have to readjust its schedule.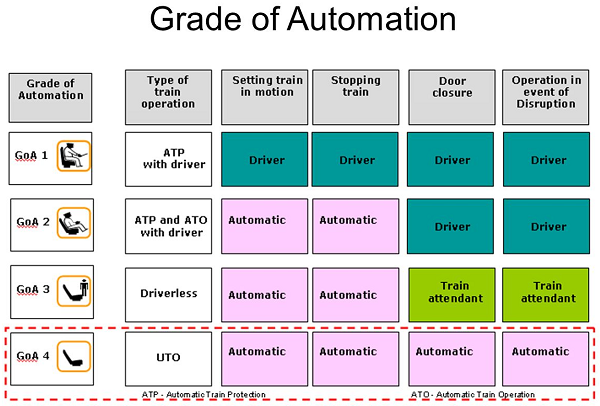 DMRC's original tender notice is quite detailed, the most detailed tender notice I've seen so far. Here are snippets from it –
Line #7 and Line #8 of DMRC Phase-III project are planned to be operated in Unattended Train Operation (UTO) mode in phased manner. However, DMRC strives for a Safe and Reliable UTO metro operation during revenue service therefore planned to commission its revenue service in stages from GoA2 to GoA3 to GoA4 over its operational timeline, deemed appropriately. At Present DMRC system is already operational in GOA2 mode in Line 7 & line 8 since Feb 2018. The RS, Signalling, Traction, Track & Depot design is compliant for operation in GOA 4 mode. In this regard all required design of functionalities equipment, layout are already available and approved by DMRC. Testing and Commissioning for UTO is ongoing and the tentative target for operation in GOA 3 is May 2020.

DMRC had already undergone short term consultancy with SMRT Singapore for smooth commissioning of system under UTO. Detailed report submitted by SMRT shall be shared during execution of the contract. DMRC intends to execute the long term Consultancy contract, till the implementation of the UTO in DMRC network in Line #7 and Line #8 of Phase-III.

Consultancy firm/Consultant's shall guide and provide necessary valuable inputs, assist in framing of various Procedure orders pertaining to UTO and review of various systems as Operation Control centre (OCC), Maintenance, Traction & OHE system, Power, Stabling Yard, Depot infrastructure, Operation, Rolling Stock, Permanent Way & Signalling for overall implementation of UTO. Consultancy firm/Consultant's shall study the existing various systems (as mentioned above), evaluate & suggest system wise improvement measures which are necessary for implementation of UTO, in accordance with international norms/ global practice.
For more updates, check out the Delhi section of The Metro Rail Guy!
– TMRG