Workers from the Doğuş-Soma JV and Freight Wings, with inspection support from Boss Technical Services, in Mumbai last week retrieved, lifted and transported Tunnel Boring Machine (TBM) 1238's entire shield, still assembled as a single unit, from Mumbai Metro's 33.5 km Aqua Line (Line-3)'s Worli Station back to the Nehru Science Centre station.
This Ø6.65m refurbished Robbins NFM slurry machine, nicknamed Tansa-1, had arrived at the Worli Station in January 2020 from Science Centre Station after a 2072 m journey to record the first, and so far only, breakthrough out of 6 planned for package UGC-03.
In the interest of time – instead of dismantling the machine's shields, Doğuş-Soma JV decided to transport the machine's cutter head and shields as one complete unit back to Science Centre Station, from where it'll be commissioned in the coming weeks towards Mahalaxmi Station for its final 1118m drive to build the up-line tunnel.
This was the very first time such a delicate operation was conducted in India, and it took over 30 hours to complete. To retrieve the TBM, Freight Wings deployed a 1200 ton capacity gantry crane with strand jacks, and on the evening of March 2 lifted the TBM out from a depth of 24 meters in 7 hours. The next day, the machine was transported on top of a trailer through Annie Besant and Dr E. Moses roads and brought to the southern-end of the Science Centre Station.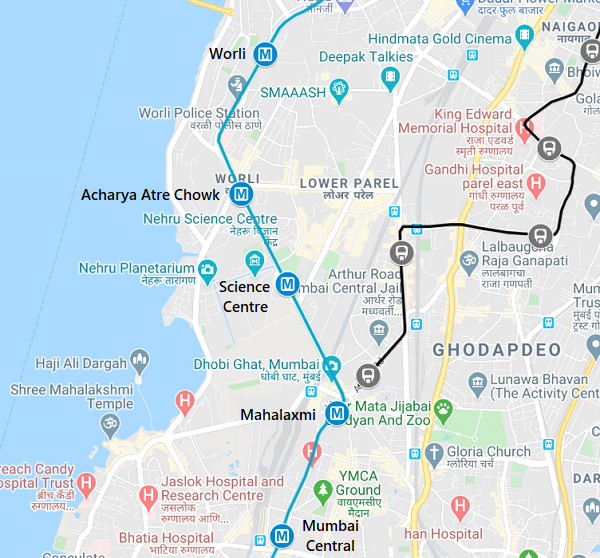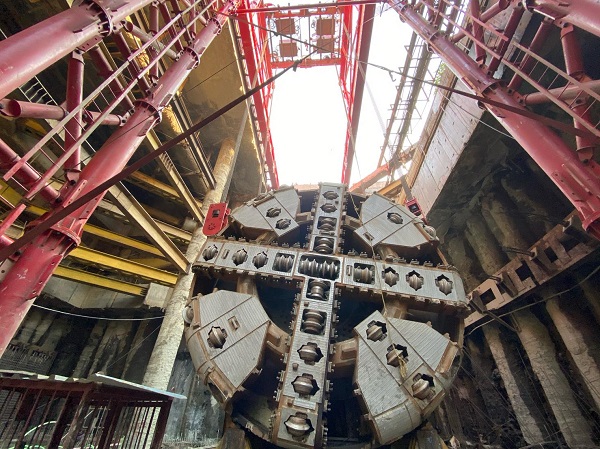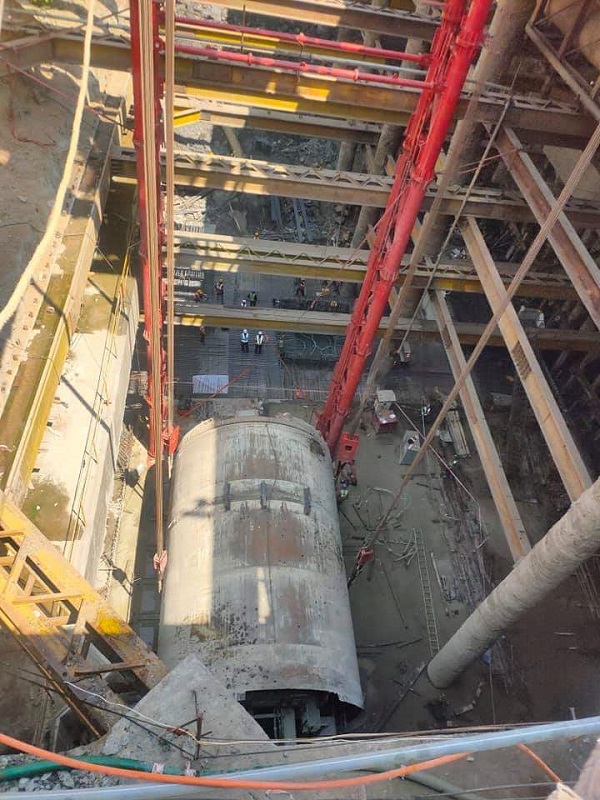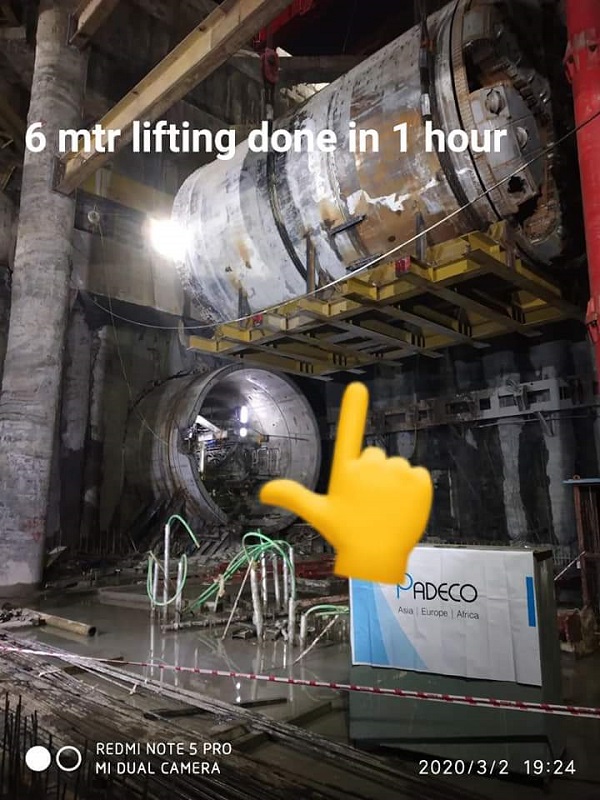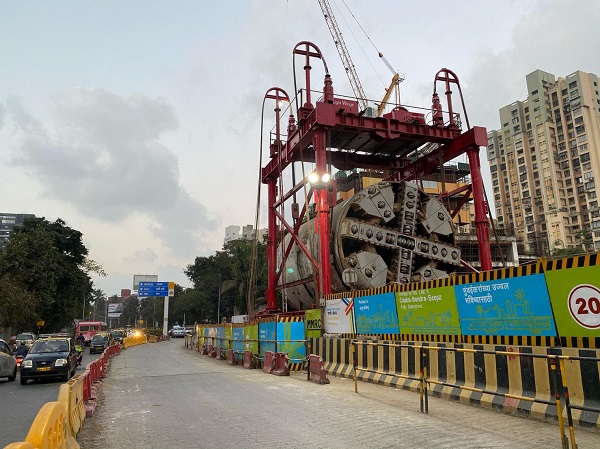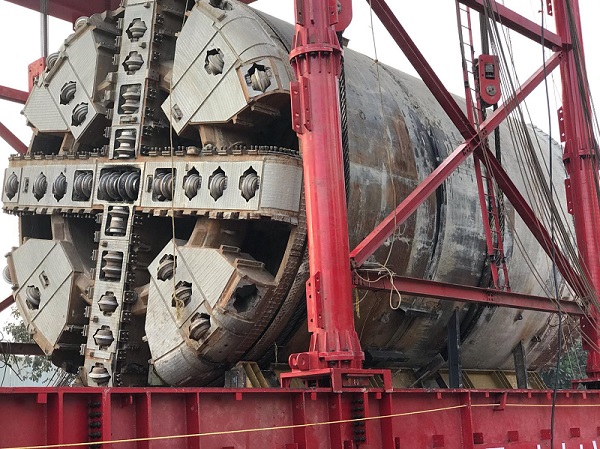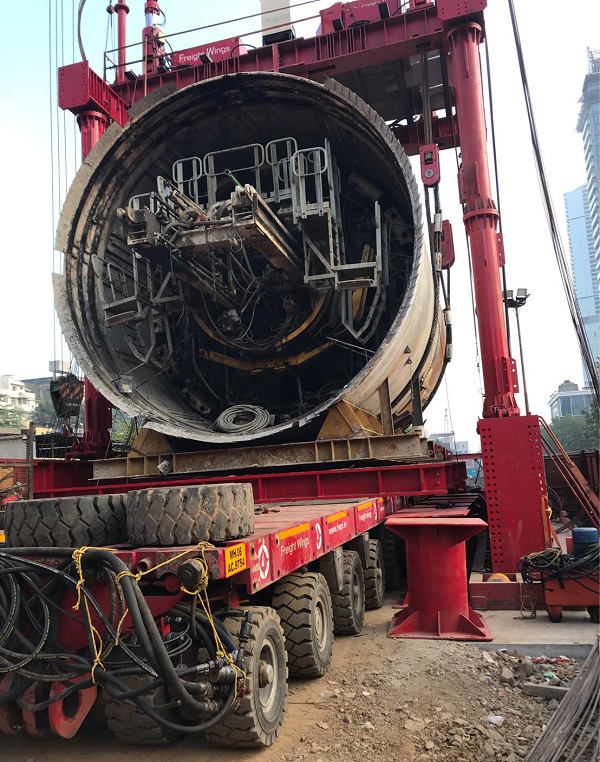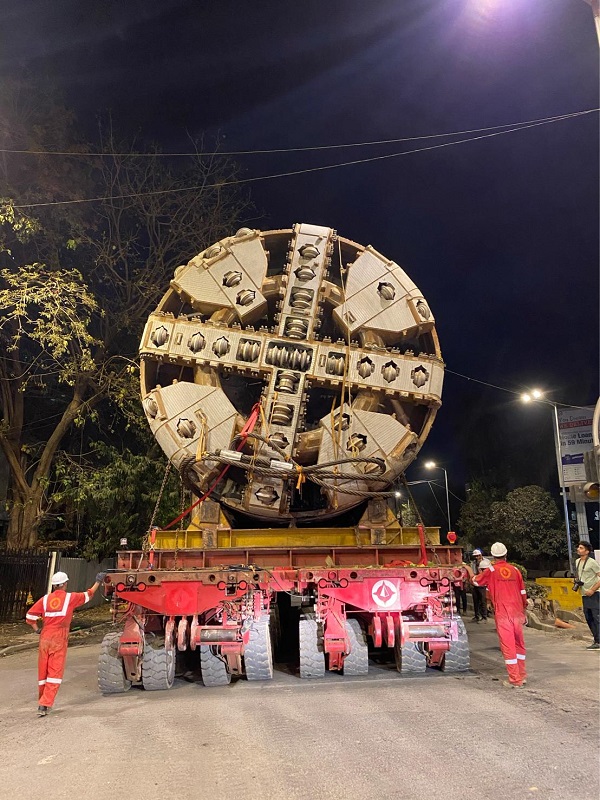 A similar operation can be expected to take place when TBM Tansa-2 arrives at Worli Station in the coming weeks.
For more updates, check out the Mumbai section of the Metro Rail Guy!
– TMRG